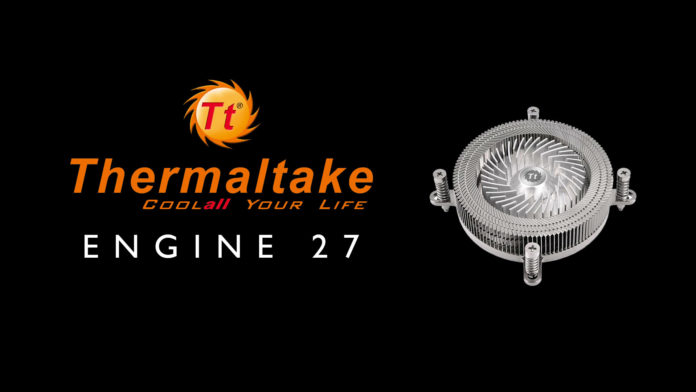 In recent years, small-form-factor builds have become more popular, especially for users who want to create an efficient HTPC. The ability to house components in a tiny shell which doesn't take up much desk space is appealing although the lack of space can inhibit airflow considerably. This poses a challenge for manufacturers to try and create potent low profile cooling solutions which perform well. According to Thermaltake, they've designed and created the most advanced low-profile CPU cooler, dubbed the Engine 27 1U. This particular product has a compact height of 27mm and includes a 60mm fan.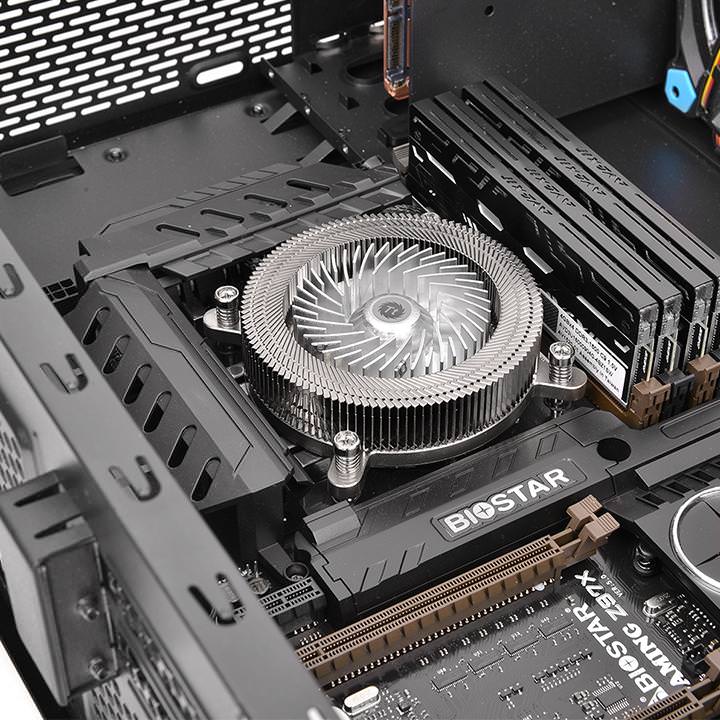 Not only that, the Engine 27 1U employs a metallic (aluminium alloy) fan structure and the built-in PWM fan can detect thermal loads and adjust the RPM curve to find a good balance between thermal dissipation and noise output. More specifically, the fan has a range between 1500-2500RPM with an acoustical noise rating of 13-25dBA. On another note, the product delivers up to 70W of thermal cooling and has an airflow rating of 9.2 CFM. Thermaltake's creation uses small radical gaps and a sufficiently larger fin overlap between the stationary and rotating fins to enhance heat transfer.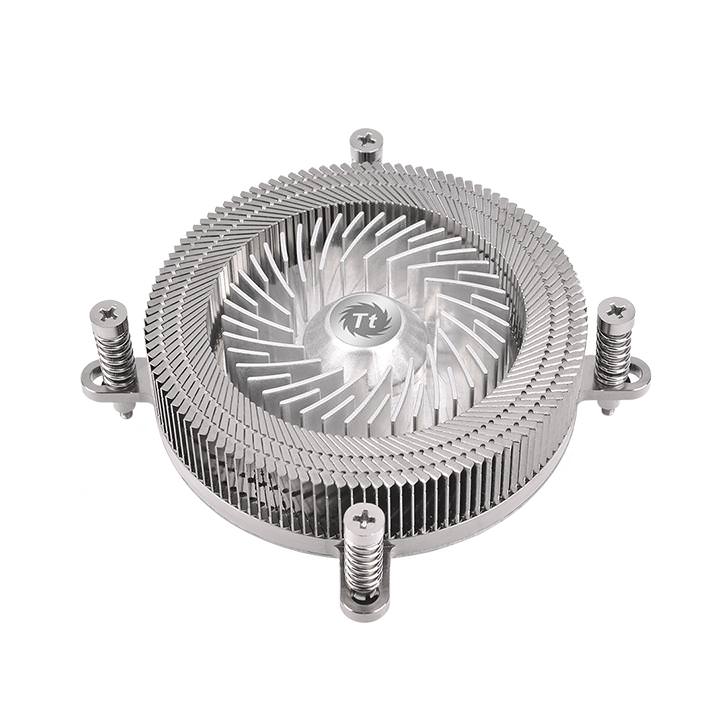 Kenny Lin, Thermaltake CEO and Chairman described the design process and reasons why the Engine 27 1U has market appeal:
"We at Thermaltake always believe that the behind a good brand is a great product, and the better the product the better the brand. This is also the reason why we set our brand mission as delivering the perfect user experience. Although now we mainly focus on developing new liquid-cooling products, air cooler still play an important role in our product portfolio. Particularly, we applied the latest technology to develop the Engine 27 regardless of the compact fan design or the unique aluminum alloy made structure. We took every detail seriously to produce the best low-profile CPU cooler, eventually achieve our mission."
Unfortunately, there are no details regarding the price as of yet, but I'm expecting it to be really affordable and a popular choice for system builders.
Are you a fan of small-form-factor builds or prefer the traditional full-tower?