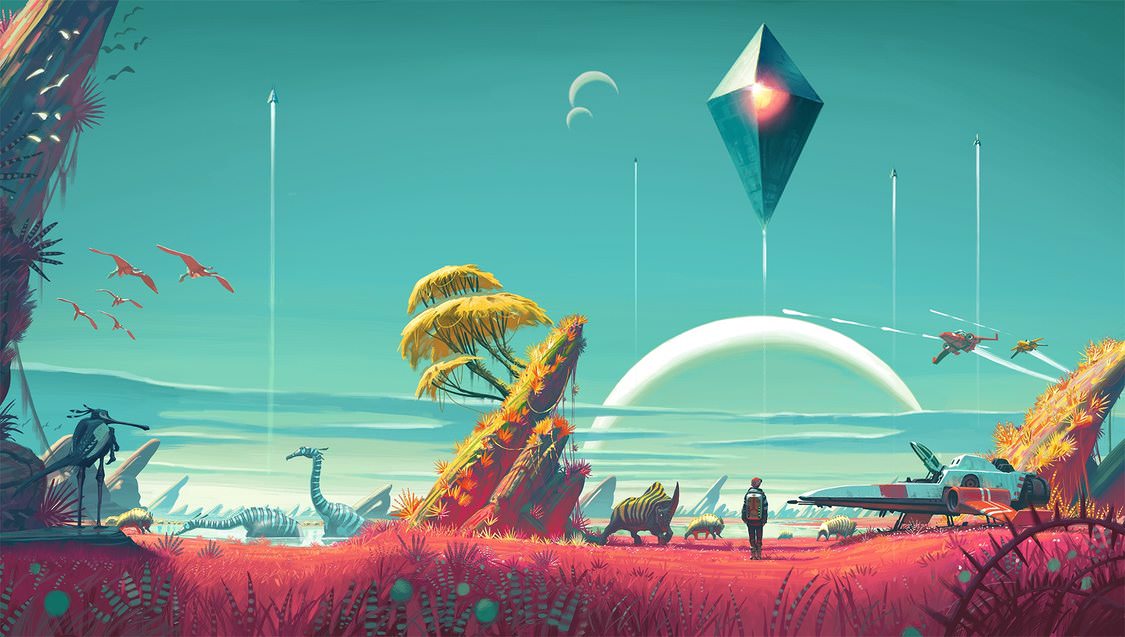 After the active player count for No Man's Sky dropped below 1,000 players on Steam, it's safe to say that the highly anticipated game had a rather rough release. It appears as though things are getting worse for No Man's Sky, the Advertising Standards Authority (ASA) is investigating the game after receiving "several complaints."
After No Man's Sky released in August for the PlayStation 4 and PC, there were claims  from fans of false advertisement perpetuated by the game's creator Sean Murray. False advertisement wasn't the only complaint, there were also bugs that caused quite a few players either refunding the game or simply quit playing.
Even Sony's President believes that No Man's Sky was overpromised by its creator. Throughout all of this, the No Man's Sky developers have been silent – they have yet to comment on claims.
While no details on the ASA's investigation into have been revealed, one No Man's Sky player has detailed the ASA's response to their complaint.
According to Redditor AzzerUK, both the No Man's Sky developer, Hello Games, and Valve have a joint responsibility and are both being investigated. What is being investigated? Apparently, the following are the most complained about features:
Videos:

User interface design
Ship flying behaviour (information; with a 'wingman'; flying close to the ground)
Behaviour of animals (in herds; destroying scenery; in water; reacting to surroundings)
Large-scale space combat
Structures and buildings as pictured
Flowing water
Speed of galaxy warp/loading time
Aiming systems

Screenshots:

Size of creatures (9)
Behaviour of ships and sentinels (4, 5 and 8)
Structures and buildings as pictured (3)

Store Page in general:

Quality of graphics
References to: lack of loading screens, trade convoys between stars, factions vying over territory
Hello Games and Steam must respond to the ASA, but when they will hasn't been detailed. If the ASA finds Hello Games and Valve guilty of false advertisement, the items in questions (videos, screenshots etc) will be removed, penalties might even be issued.