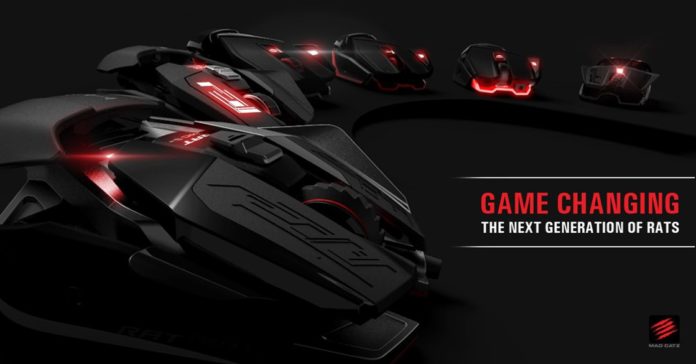 Mad Catz, a global provider of gaming peripherals, have begun shipping its new and improved range of RAT gaming mice. This is an update to their older line from 2010 which included the R.A.T. 3, R.A.T. 5, R.A.T. 7 and the wireless R.A.T. 9. They have also ditched the full stops in the name, it doesn't affect the performance of the mice but it sure helps while typing.
Originally announced this past August, the company's new line of RAT mice (which includes the RAT1, RAT4, RAT6, RAT8 RATPRO S+, and RAT PRO X+) come equipped with newly-installed sensors designed to improve the overall performance of user commands. Mad Catz says this includes "faster reaction times, new button configurations designed to better engage in game play and further enhance the feel and comfort of each mouse, and other new features including a bold new colour scheme." One of their most interesting improvements, in my opinion, is the switch to an optical scroll wheel. I have yet to test this out in-game but it sounds like it will give a smoother scrolling experience, especially between switching weapons in Battlefield 1 or spells in the Witcher 3. Smoother scrolling leads to a serious edge when you need it.
That's not all that's new with the RATs. The mice allow for various adjustments and customisation of key components designed to accommodate different hand shapes and grip styles. They also come installed with Kameleon RGB Technology — integrated intelligent lighting to provide multiple illumination zones. This lets users select as many as 16.8 million colour variations and apply various illumination effects. The mice also have integrated software that enables users to quickly tune all aspects of the sensor, macro buttons, and RGB LEDs to meet their individual needs. The level of customisation that is available is incredible, especially with the addition of the customisable LEDs.
"The steady increment of features and performance throughout the new range, from the RAT1 all the way to the RAT PRO X+, provides gamers and enthusiasts of all levels a choice of peripherals to match the level and overall sophistication of their gaming rig," said Andrew Young, Chief Technology Officer of Mad Catz. "Whether it's button switch life, sensor capability, programmable features, on-board memory or RGB lighting, the new range of RAT products proudly continues Mad Catz' tradition of bringing together the best materials and components, highest level of engineering and latest technologies to deliver the key features, precision and customization that gamers seek."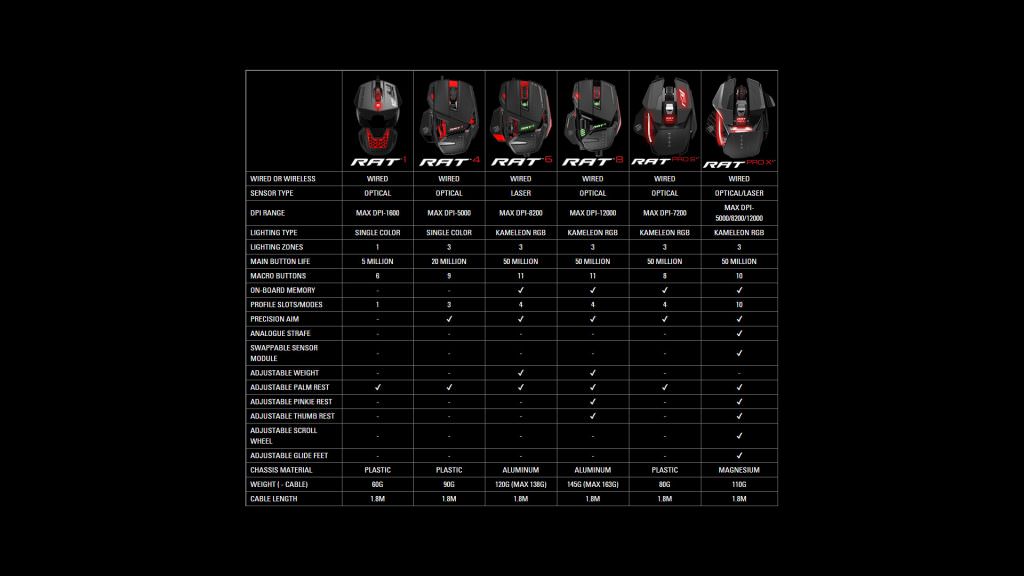 The RATs interface has been given a complete overhaul too. The new interface — FLUX — is a powerful new software interface where the user can quickly and intuitively tune all aspects of the sensor, macro buttons, and RGB LEDs to meet their specific needs. It looks a lot better and has a lot more in terms of customising your RAT.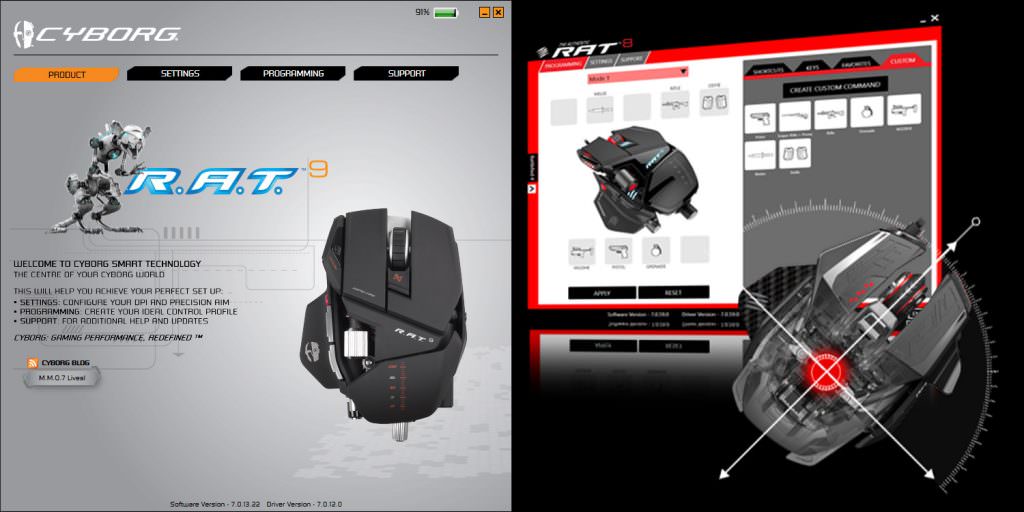 The enhanced RAT1, RAT4, RAT6 and RAT8 are currently available for purchase.  Mad Catz says that the RATPRO S+ and RAT PRO X+ should be out by the end of the company's fiscal year.  The currently available revamped RAT gaming mice range from €29.99 – €99.99 in price. This is quite low seeing as the previous generation of mice are still selling around the same price.