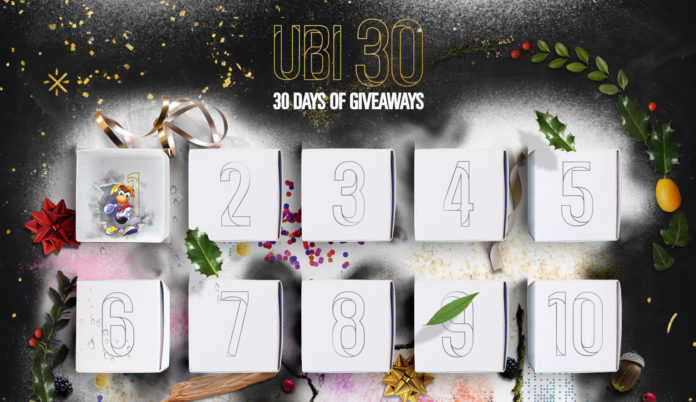 To celebrate their 30 years in the industry, Ubisoft is going to be doing massive giveaways for the next 30 days starting tomorrow! The studio detailed their giveaway on their blog saying that they will be giving away tons of games, merchandise, and much more! The fun doesn't stop there, though.
The french studio will also be sharing fun things that you can make yourself that range from food and drink recipes to other arts and crafts projects! To participate in the giveaways for their games, all you need is a Ubisoft account and you'll have to log in and claim the game you want. Some of these giveaways are limited though and will change from day to day, so it's first come first serve.
Ubisoft also promises to give exclusive items away on their social media platforms, so be sure to follow them there to see what surprises they have in store! This event will be held from November 24th – December 23rd, so make sure you sign up for a Ubisoft account to get some free stuff!
In related news, Ubisoft also revealed they will no longer be releasing unnecessary paid DLC. This means they won't hold anything from the final game to release as paid content if they do decide to release something it'll be 100% free. It's unclear as to what qualifies as "unnecessary" but one can assume it's things like mission packs, clothing packs, and more. We expect things like big story expansions to remain as premium content.