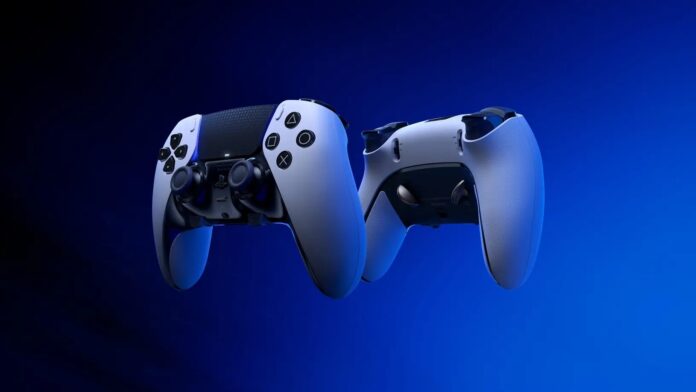 Two years after the launch of the PlayStation 5, Sony finally decides to launch a premium-oriented controller. Interchangeable sticks, removable joystick modules, paddles, fine configuration of all control surfaces, the new DualSense Edge offers many features to satisfy demanding players. But, do these justify such a high price?
Pro controllers have been around since modders started putting more buttons on the pads, or adding different stick heights, buttons, and more to them. Microsoft was the first console manufacturer to jump on the bandwagon with the introduction of the Xbox Elite Controller in 2015. Since then, Sony itself hasn't offered a premium option for a Pro controller – until now.
DualSense Edge: Sony's first pro controller for the PS5
The DualSense Edge is packed with additional features compared to its standard PS5 counterpart. It manages to keep its well-known DualSense design without placing a lot of extra buttons on the top, back and sides, which is often not the case with other pro controllers. But with rising third-party competition in the form of the Victrix Pro BFG and Razer Wolverine V2 Pro, does Sony still manage to stand out?
This is the scope of delivery of the DualSense Edge from Sony:
DualSense Edge-Controller
transport bag
USB-A to USB-C charging cable with locking mechanism
2x raised convex sticks
2x convex sticks
Cable
2x round back buttons
2x Paddle-triggers
DualSense Edge: Pro controller design and build
While the DualSense Edge looks similar to a regular DualSense, it comes with a glossy black finish and black buttons instead of the usual white buttons on the front. The central area of the controller also features a piano black finish, while the touchpad is slightly larger than that of the standard DualSense and also comes in a black finish with a distinctive PlayStation button design.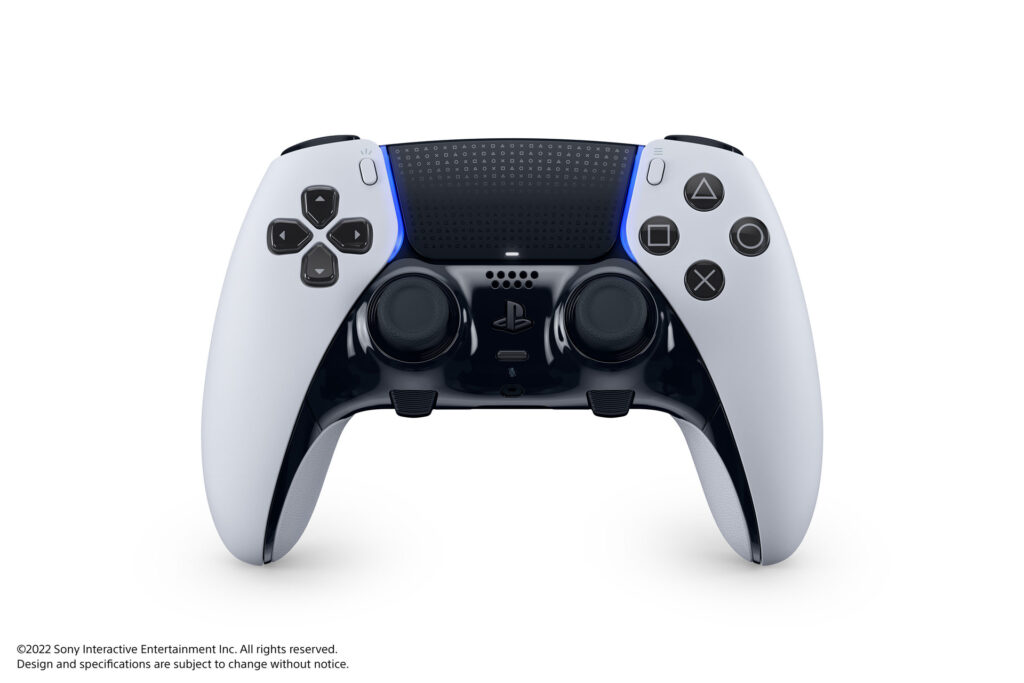 Our only gripe about the design is the glossy piano black finish on the controller's mid-section. In certain types of light it appears grayer than the rest of the black plastic, which is a bit disappointing for a product that costs more than 200 euros. The L1 and R1 buttons are exactly the same as the original DualSense, while the L2 and R2 buttons are slightly textured to offer a better grip.
The back of the DualSense Edge
On the back there is a release button for the stick modules, which can be easily removed with a lever mechanism below. There are also two function keys that can be assigned as required using the software. These are located at the bottom of the controller and are relatively easy to miss. They feel good though and we never had to strain to reach them.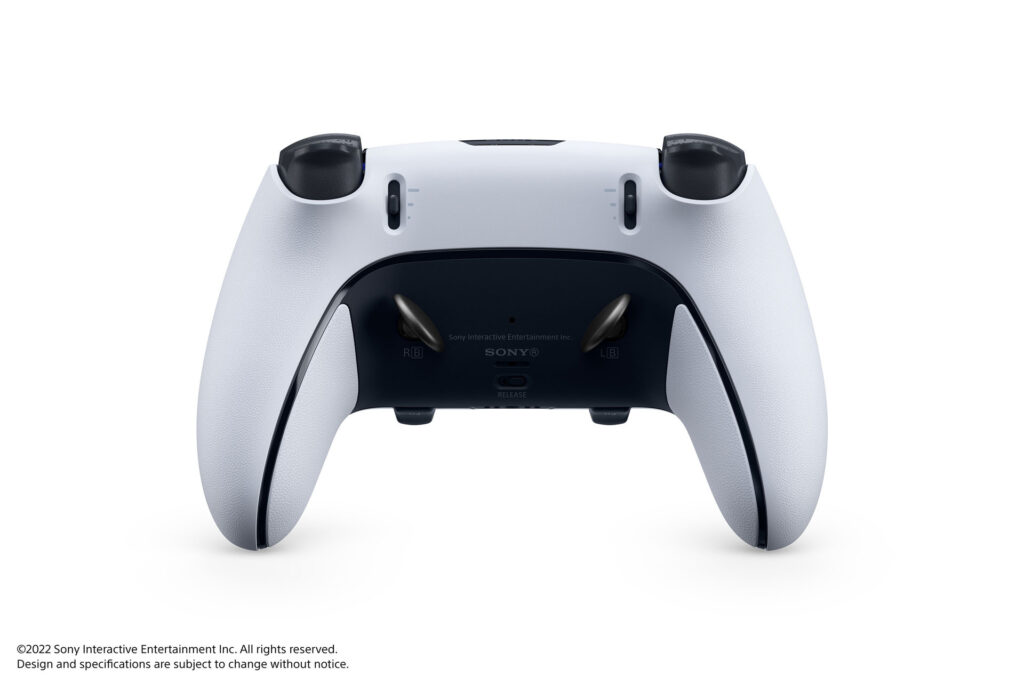 However, the sticks did not completely convince us. Sony has chosen to stick with ALPS sticks rather than going for a reverb-sensitive alternative. This means that after about 400 hours of play, according to iFixit, the likelihood of stick degradation and therefore the possibility of stick drift becomes vastly higher.
You can open the DualSense Edge and easily replace the sticks via a module. There's even room in the carry case for it. However, higher quality sticks would certainly have been good in order not to have to replace the sticks regularly. The third-party provider of controller modules "Gulikit" is currently working on an alternative.
The DualSense Edge Boasts Some Neat Features
The real power of the DualSense Edge lies in its compatibility with PlayStation hardware. Once paired with the console, you can adjust stick sensitivity and deadzones, as well as reassign the back buttons. You can also assign function keys for things like split audio and party chat, and swap profiles.
There are multiple sensitivity settings you can apply, ranging from precise to fast, and there's digital input too. We set it to Precise for most of our testing. You can also reassign the entire controller if you wish, but in general we've stuck with the default settings. We've only reassigned the back buttons to a few regularly used front panel buttons to ensure we never have to take our hands off the right stick.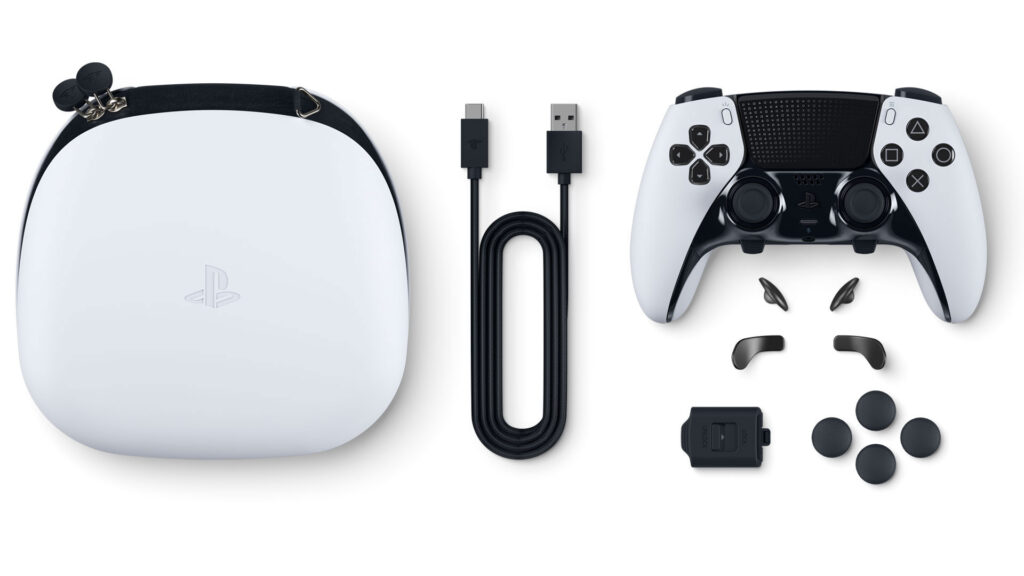 You can easily remap the buttons via a context menu on the PS5, which only took us a few minutes. Saving profiles and switching between them went without any problems. It's impressive that Sony has implemented support so deeply into its software. This makes configuring a DualSense Edge much more intuitive compared to its competitors like the Victrix Pro BFG.
Many controllers have four back buttons, Sony's new piece only has two, but we never felt like we were missing anything. While the DualSense Edge might look better, we don't think it's the most complete controller for the PS5 when it comes to sheer hardware.
With our DualSense Edge fully customized and upgraded, we launched into God of War: Ragnarok to see how the controller would fare in a real game scenario. During gameplay, the back keys became incredibly useful, especially during combat. Also extremely helpful were the trigger stop features and the "precise" stick movement option that we previously set for this particular profile.
Charging and battery life of the DualSense Edge
We found that the DualSense Edge's battery life was only around six hours during normal use, which is slightly lower than our regular DualSense battery. A little disappointing as we wish the battery had lasted longer.
In addition, the case has no charging functions. While the Xbox Elite series comes with a case that charges the controller wirelessly, this case requires you to rip open a velcro strap on the back and connect a cable directly to the controller. It would have been a nice extra, but maybe this feature will come in future generations.
What do we take away from the short test of the DualSense Edge?
The DualSense Edge is not a very cheap controller. For more than 200 euros you get all the functions of a standard DualSense, plus four extra buttons and a handful of hardware functions, as well as excellent software support.
For that price, you could instead buy a Victrix Pro BFG, which we currently prefer to the current DualSense Edge overall. The controller has great software and the round back buttons feel great to use. The price is relatively high for a product that could certainly be further developed in some areas.
We would have wished that higher quality parts had been installed and that there had been more customization options for the controller. For example, there is no longer concave stick included, meaning the convex shape is a bit of a hassle to get used to. Battery life wasn't entirely convincing either, and we would have wished for more, especially when using potentiometer-based sticks that wear out over time. Despite these small observations, the overall package is still very solid.
The DualSense Edge is far from being a bad controller, but at significantly more than 200 euros we would have wished for a little more quality in the parts. Power users and pro gamers in particular like to use pro controllers and depend on high-quality components and durability. If the hardware runs as well and smoothly as the software, then the price is also right. Maybe gamers who don't have that much money should wait for the next generation of the DualSense Edge controller.