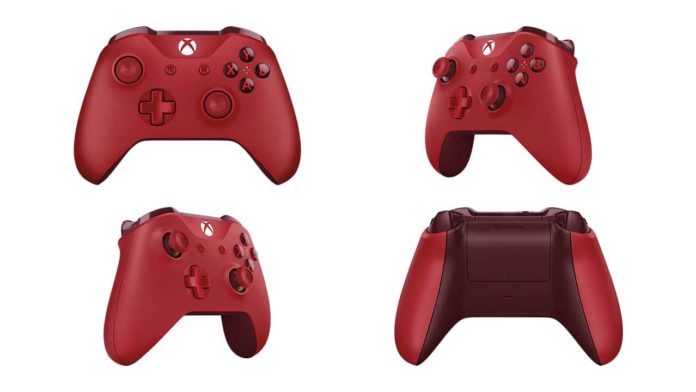 Xbox has come out with another new controller! This time, it's all red. We've had a red controller before thanks to the Xbox Design Lab, but this one is a bit more than just a recoloring.
The new red Xbox One controller features a new version of the pad with textured grips and a longer wireless range. It's Bluetooth-capable and can be used with a PC or tablet as well as the Xbox One. It's on sale for €65 and can be pre-ordered today for its release on January 10.
This new controller joins a parade of other controllers that include white, blue and black. Xbox, being the console for custom controllers, has some other unorthodox controllers in the works, including the reintroduction of the original Xbox's Duke controller.