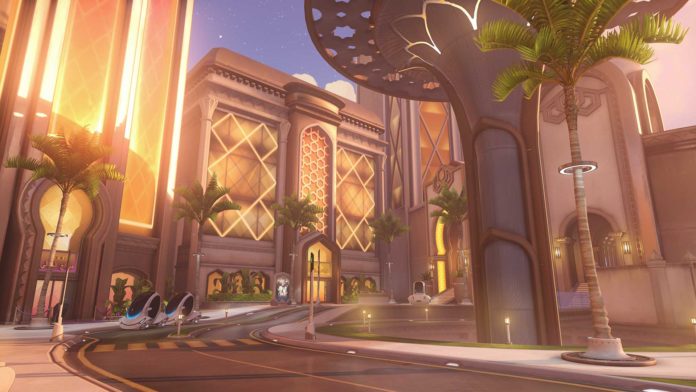 Overwatch's holiday event may be over, but players will have a new gift waiting for them the next time they log on. The new Oasis map is now available to download on PS4, Xbox One, and PC – and Blizzard released a video run through of the Arabian Desert map, which you can check out below.
On Blizzard's official website, the new control mode map is described as:
"One of the world's most advanced cities, a shining jewel rising from the Arabian Desert. A monument to human ingenuity and invention, researchers and academics from around the region came together to found a city dedicated to scientific progress without restraints. The city and its inhabitants are governed by the Ministries, a collection of brilliant minds who possess many secrets that have attracted the interest of powerful organisations from around the world."
Some new features included in Oasis are its jump pads and moving traffic. Hit one of those jump pads and you can traverse through the map or use them to modify or amplify your ultimates. Moving traffic, meanwhile, will serve as an environmental hazard. So hit one of the vehicles and you're toast.
Overwatch continues to be incredibly popular among the gaming community, as some players have even pushed a payload of cookies to Blizzard as a token of their appreciation.