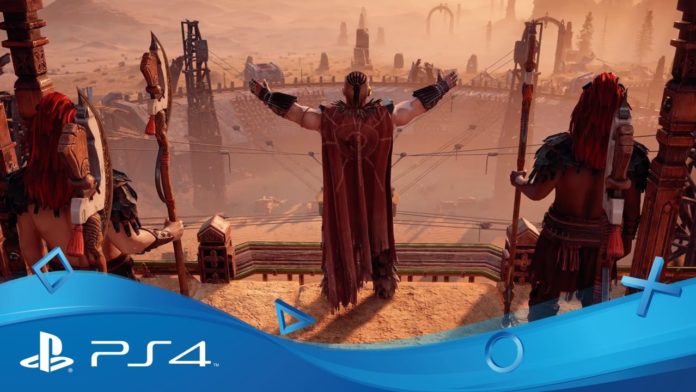 Horizon: Zero Dawn continues to be one of the most anticipated games to come out on the PS4, and despite recent rumours the game's ending was spoiled, Sony is giving us a brand new cinematic trailer to digest.
The trailer shows off our main character Aloy as she investigates why her fellow tribesmen are being slaughtered. She soon encounters men in masks who are raising ancient machines, and we catch a glimpse of what appears the main antagonist, although he isn't named.
We also witness how the robotic creatures you'll come across are being corrupted by some kind of red smoke, which leads to their malicious nature.
There is plenty more to look at in this trailer, including some of the supporting characters and other giant mech-beasts you'll face.
Horizon: Zero Dawn has a lot to live up to as the game continues to look gorgeous and crisp. The game comes out exclusively for PS4 on February 28, 2017, in the US, and March 3, 2017, in the UK.