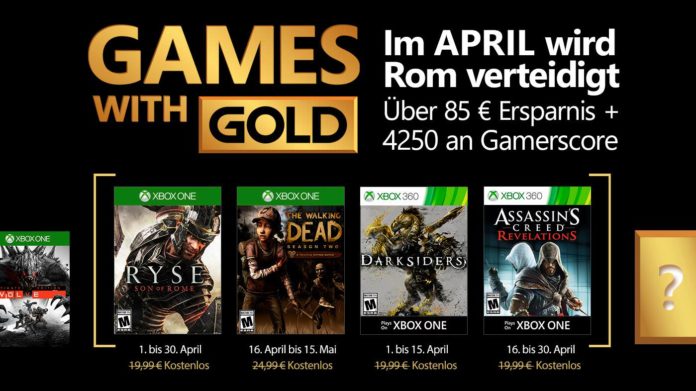 It appears as if the Austrian Xbox store has leaked Aprils line-up of games for Xbox Gold members.
A post that appeared on the Facebook page for Xbox's Austria Division showed an image which has since been removed, showing what free games you can expect if you're a Xbox One/360 owner.
The month kicks off with Xbox One launch title Ryse Son of Rome, where you play as Roman Centurion, Marius Titus fighting off Barbarian hordes in a battle to save Rome. For Xbox 360 owners, they will get access to Darksiders. It is also playable on Xbox One because of backwards compatibility.
On the 16th of April, you get access to the critically acclaimed Telltale series, The Walking Dead Season 2. The final game is the last installment of Ezio's sto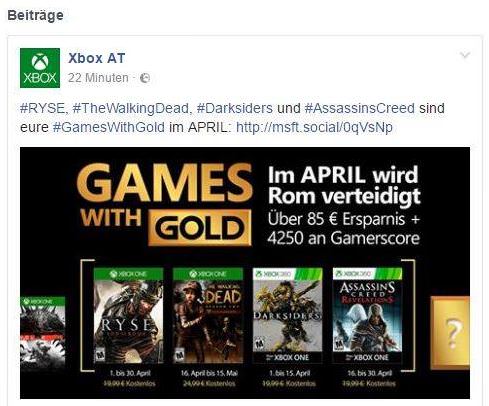 ry in the Assassins Creed franchise.
Xbox One
April 1 – April 30: Ryse Son of Rome
April 16 – May 15: The Walking Dead Season 2
Xbox 360
April 1- April 15: Darksiders
April 16 – April 30: Assassins Creed Revelations