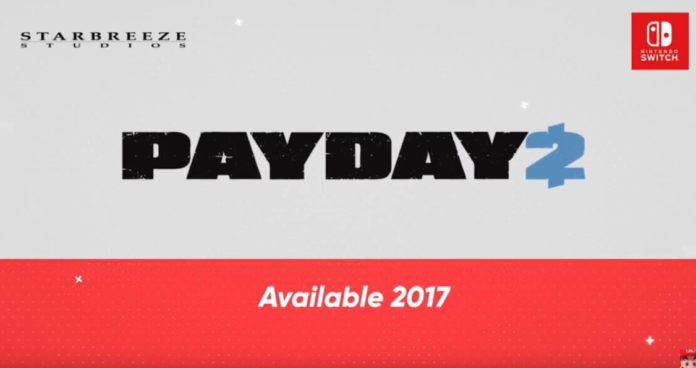 During yesterday's Nintendo Direct presentation, Nintendo made an announcement that was certainly out of left-field. They announced that co-op shooter Payday 2 is to be made available on the Switch.
No concrete date has been given but Nintendo did say that it would release this year during "winter 2017".
In payday 2 you and your friends team up to steal money from heavily fortified locations. With the loot you get from the robberies you can then spend on better guns and other equipment.
Payday 2 has been out on console and PC for a number of years. It has received multiple updates which keep it fresh so it'll be interesting to see if they just port the same version over to the Switch or will changes be made.