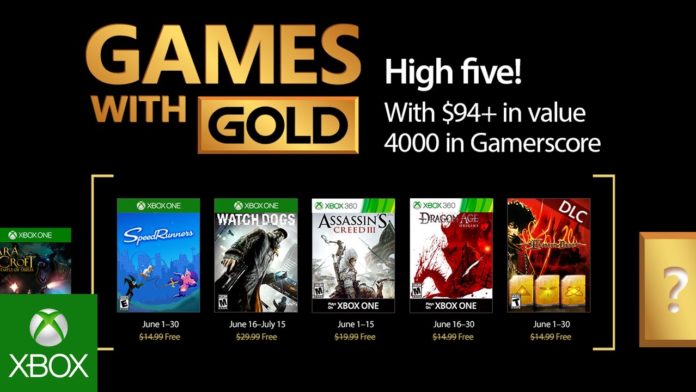 With just over a week to go in May, Microsoft has revealed what free games with gold we can expect for the month of June.

Xbox One owners with Xbox Live Gold will get free copies of Speedrunners and Ubisoft'S watch Dogs. Xbox 360 owners will get Assassins Creed III and Dragon Age Origins. Thanks to Backwards compatibility, both AC III and Dragon Age are playable on Xbox One. Xbox One owners will also have the chance to download free Multiplayer DLC for the re-release of Phantom Dust.
In total, you save over $100 while you also get 4000 points in gamerscore.
SpeedRunners: June 1 – 30 on Xbox One
Watch Dogs: June 16 – July 15 on Xbox One
Assassin's Creed III: June 1 – 15 on Xbox 360 & Xbox One
Dragon Age: Origins: June 16 – 30 on Xbox 360 & Xbox One
Phantom Dust Multiplayer DLC: June 1 – 30 on Xbox One