Microsoft has launched a virtual Xbox museum with information about twenty years of Xbox The Virtual Xbox Museum, which can be viewed via a browser,...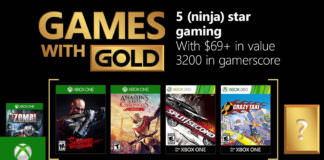 The first month of 2018 is almost at an end. The month started quietly but it has picked up pretty fast with the release...
Microsoft and Payzone... Together at Last At around 2,700 outlets around the country, players can now buy MS digital products. This means Live subscriptions and...
With just over a week to go in May, Microsoft has revealed what free games with gold we can expect for the month of...