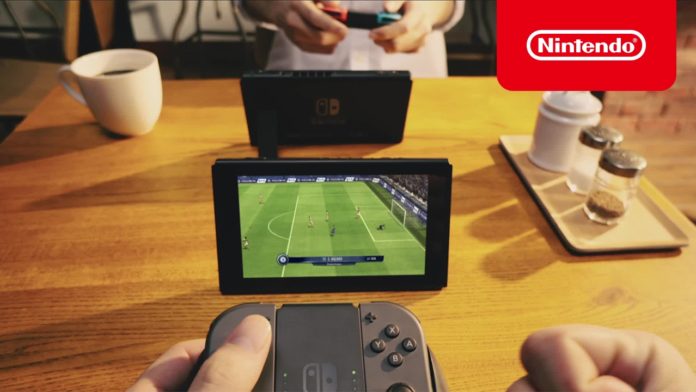 EA has decided to split their FIFA franchise in two after confirming that the upcoming release on the Switch will not be FIFA 18.

Instead, Switch owners can look forward to EA Sports FIFA.
Back in January, EA's Patrick Söderlund said, "EA Sports' FIFA on Nintendo Switch will be the most immersive, social, and authentic sports game ever created for Nintendo players."
He added: "It will deliver an experience custom-built for Nintendo Switch so you can play anywhere, play with anyone, and play how you want to play."
"If you're at the park, at your friend's house, or on vacation, you can always stay connected to the biggest matches. You'll be able to get on the pitch with your favorite players and teams from the world's best leagues in iconic stadiums from around the world…all with the unmatched authenticity and depth that FIFA is known for."
If it is a watered down version and doesn't use the Frostbite engine or include The Ultimate team mode then what's the point in buying it. The fact that they have separate names means that the difference is large enough for them both not be called FIFA 18.
It's been an incredibly busy year so far for Nintendo. Back in March, they revealed that the Switch was their fastest ever selling console, in Europe.
They announced a couple of brand new pieces of hardware. The first is the 2DS XL which releases in July.
That was followed by the news that Eurogamer broke. They believe that a SNES mini will be launching later this year to replace the very popular NES mini.