The new Kick-Off mode, FUT rivals and three-strand Journey are inviting ways to package FIFA's arcade brand of soccer. However, the engine itself is becoming a little long in the tooth - even with a looser brand of football and a useful tactical upgrade.
'New Kick Off' mode is probably the most exciting feature that FIFA 19 and it nigh-on killed me to keep it under wraps. Games companies get accused of neglecting couch multiplayer. 'House Rules' is easily the coolest thing to happen to a football game since indoor games in the otherwise abysmal FIFA '97.
FIFA's Matt Prior: "There is a blanket approach to how people react to MTX (microtransactions) even though they are all very different and FUT ends up in the same breath as those which are blatantly pay-to-win. We end up being tarred with the same brush when you are talking across the whole board."
EliteGamer.com played FIFA 19's preview build and were impressed. While the demo had many issues and could be a scrappy experience, it has potential. FIFA 19 seems to place more control in a player's hands with greater room for error as well as excellence.
Licensed games have a habit of being average, forgettable titles curtailed by the expense of their origins. World Cup and UEFA titles are no different with the majority sinking into the oblivion of the middle-ground.
2018 World Cup is free to download but that isn't much of an excuse for a fairly lazy add-on
https://www.youtube.com/watch?v=0ETKAYRzvjs PS4/Xbox One/PC Xbox One review copy provided by publisher Yearly updates are the reality of a lot of franchises nowadays. This particular quirk of gaming capitalism...
Back in August, we were invited to a preview event for GameStop's new fashion collection, but due to all the post-Gamescom coverage, we had...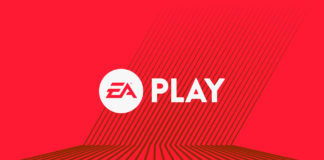 EA Play will feature FIFA, Star Wars Battlefront II and Battlefield 1's 'In the Name of the Tsar' Here be links... https://player.twitch.tv/?channel=ea https://www.ea.com EA will be showing eight titles...
EA has decided to split their FIFA franchise in two after confirming that the upcoming release on the Switch will not be FIFA 18. https://youtu.be/KNST_AtBb8I Instead,...