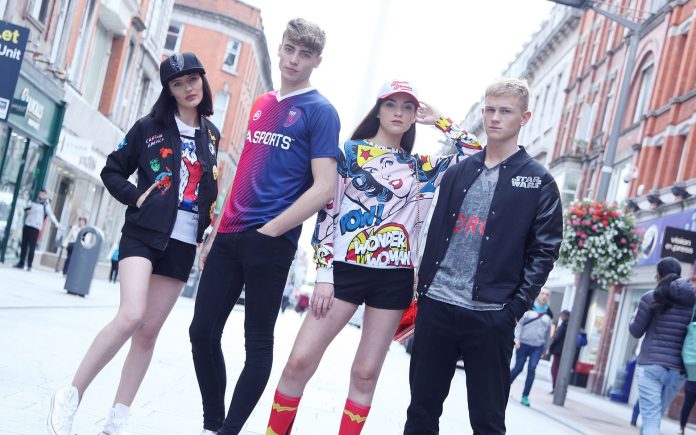 Back in August, we were invited to a preview event for GameStop's new fashion collection, but due to all the post-Gamescom coverage, we had all hands on deck. Our friends over at AllCast Irish Gamers went though, and they thought it was great. Check out their video below.
It was great to see GameStop adding more to their already huge collection of cool merchandise, the first thing I noticed was it opens the doors for girls to buy geeky clothing from their favourite games, tv shows and comics where beforehand only t-shirts were available. Kids of all ages will love this collection, everything is unique and looks great.

There is even some items exclusive to GameStop. From Assassin's creed jackets to Harry Potter hoodies, even Pokémon dresses and tops there is something for everyone, With a lot of games shops closing down over the years due to just sticking to one thing and going stale, it's good to see GameStop changing it up and staying relevant.
The new range of pop-culture inspired fashion consists of the high quality you would expect from GameStop and the different styles mean that there is something for everyone.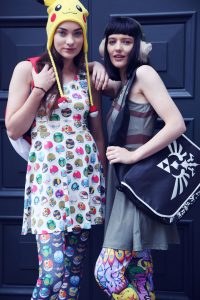 For any Pokémon fans, there is a Pokémon skater dress with a Pokéball print in eye-catching colours. This can be worn as is or paired with Pokémon leggings for those colder days. The Pokémon skater dress is priced at €34.99.
The collection also includes unique accessories such as Legend of Zelda elf earmuffs (pictured) just in time for the winter season.
Fans of the Guardians of the Galaxy will be glad to know that there is also a Star Lord tee as part of the collection. Guardians of the Galaxy was a huge box office hit this year so it makes sense that GameStop wanted to bring that into the collection.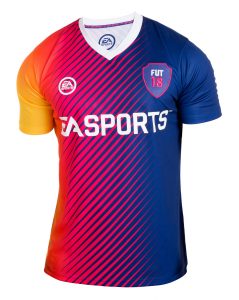 There is also an exclusive limited edition FIFA Jersey (pictured) just ahead of the launch of FIFA 18. This is a great gift for any FIFA fan and guaranteed to be a top seller over the Christmas holidays. The jersey is to retail for €29.99.
A particular key piece is the Guardians of the Galaxy tee, the film was a box office hit this year and as such every avid film buff will want to get their hands on a Star Lord tee.
What do you think of the new GameStop collection? Will you be picking anything up? Let us know in the comments!