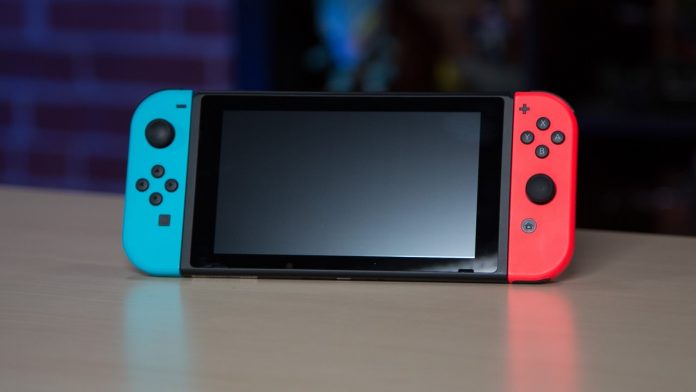 Last night, Nintendo hosted the Nintendo Direct event which showcased all the games heading to Nintendo's consoles over the next few months; along with some unexpected announcements. The games line-up ain't looking too shabby. During the event, Nintendo provided details on over 40 games that will be coming to either The Switch or the 3DS in the coming months.
Included in the announcement were some third-party games the few fans were expecting. They include DOOM, Wolfenstein II: The New Colossus along with Rockstar's L.A. Noire and Resident Evil Revelations. DOOM will be releasing this Christmas while Wolfenstein is scheduled for a 2018 release. L.A. Noire is releasing on the Nintendo Switch on Nov. 14, including "all of its downloadable content, new collectibles, detective suits with special abilities, a Joy-Con mode with gyroscopic gesture-based controls and new wide and over-the-shoulder camera angles. Plus, the hard-boiled game will include intuitive touch-screen controls for portable detective work."
Also confirmed were arcade classics for the Switch as well as a new Mario Party game for the 3DS which features over 100 of the series best mini-games. Nintendo also gave updates on the highly anticipated Super Mario Odyssey, Square Enix's Project Octopath Traveler (the title isn't final) and Xenoblade Chronicles. Nintendo also confirmed that a special Christmas bundle will be launching that includes a download code for the game, Mario-themed red Joy-Con controllers, and a special carrying case will be available at a suggested retail price of $379.99. Super Mario Odyssey lands exclusively on Nintendo Switch on Oct. 27.
Pokemon Ultra sun and Ultra moon were confirmed for the 3DS. "The new games feature customizable main characters who embark on a new adventure. An untold story unfolds on a grand scale, where the Legendary Pokémon that steals light, Necrozma, has transformed into two new forms: Dusk Mane Necrozma, who took over Solgaleo, and Dawn Wings Necrozma who took over Lunala."
"Momentum for Nintendo Switch is in full swing, and Nintendo 3DS continues its stellar run with a series of triple-A releases," said Doug Bowser, Nintendo of America's Senior Vice President of Sales and Marketing. "Between all the first-party, third-party and indie games coming to both systems, this is one of the most diverse lineups we've had in years. It's a great time to be a Nintendo fan."
For the full Nintendo Direct showcase just click the link.