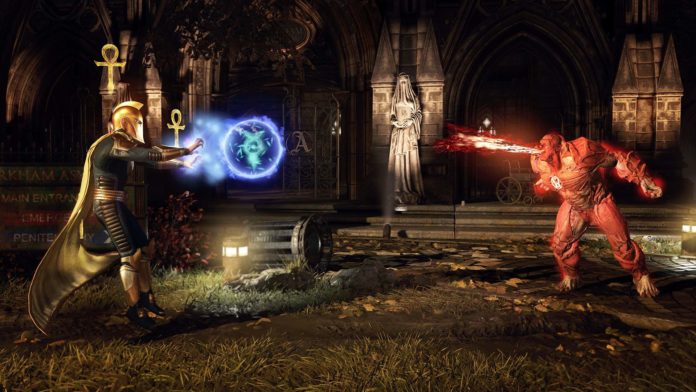 For the second week in a row, Warner Bros' Injustice 2 has topped the sales charts over in the UK.
It beat a surprise returner to the top 10; namely, Overwatch which is in 2nd spot. This jump from 18th last week to 2nd this week could have something to do with Overwatch being free to play from May 26th – 29th for their 1 year anniversary.
Rockstar's Grand Theft Auto V continues its remarkable stay in the top 3.
FIFA 17 rises 3 places from last week to 4th beating Bethesda's Prey which comes in 5th place. Even though Prey launched just a couple of weeks ago it has already received a price cut in certain stores.
Two Nintendo games continue to make their presence felt in the top 10. Legend of Zelda and Mario Kart Deluxe 8 take 8th and 6th spot respectively.
The other games that make up the top10 are Tom Clancy's Ghost Recon Wildlands, Dishonoured 2 and Ultra Street Fighter II.
1 INJUSTICE 2
2 OVERWATCH
3 GRAND THEFT AUTO V
4 FIFA 17
5 PREY
6 MARIO KART 8 DELUXE
7 TOM CLANCY'S GHOST RECON: WILDLANDS
8 DISHONORED 2
9 THE LEGEND OF ZELDA: BREATH OF THE WILD
10 ULTRA STREET FIGHTER II