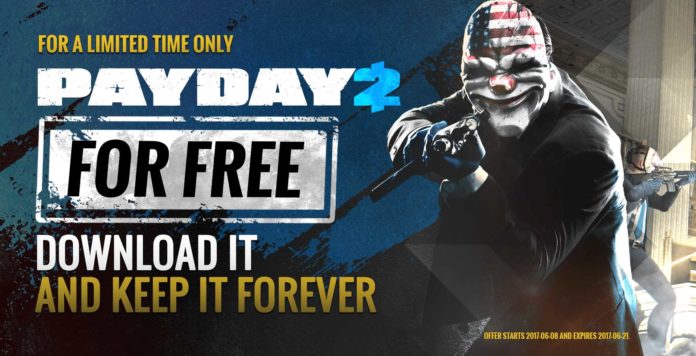 Developers, Overkill Software are giving away 5 million copies of their Cooperative heist game Payday 2 on Steam.
All you have to do is log into your Steam account and click the "Install" button and you'll be able to keep the game forever.
The deal will end when either 5 million copies have been downloaded or when it's the 21st of June.
The upcoming VR support for Payday 2 will be free to anyone who owns the game so that's another reason to get the game before the deal ends.
Overkill's reason for doing probably has something to do with the upcoming release of the Payday 2 Ultimate edition. That will include all 48 previous DLC  and will cost $45 but it will be cheaper for those who have purchased premium content in the past.
Payday 2 will also be making an appearance on the Nintendo Switch around Winter 2017
Overkill Software uploaded a video just to let people know how the development of the Ultimate edition was progressing. Check it out below.