Pro Evolution Soccer 2019's demo is promising with with quite a few improvements on display. Passing and shooting are looser with more room for mistakes. Online play feels snappier and previous titles' persistent lag seems to have been solved. The AI seems a little tactically one-dimensional across the demo's 12 teams with few strategic patterns being seen.
Onrush is a fun and destructive ride that's easily accessible, but it's not a racing game by any means. Oh, and it comes with free content updates.
There is a little potential buried underneath the rubble that is Conan Exiles. The world, though sparse and slightly ugly does fit the license. The PvP is suitably unforgiving, the challenge of surviving the game brings out the worst in people and the best in the game.
Forgotten Anne is a brilliant animé with holes in it's plot than can be forgiven. But as a platforming puzzler with elements taken from point and click adventure, it's just not up to task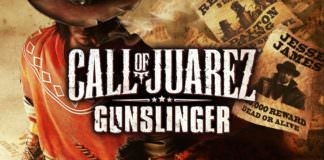 The series has yet to make an appearance on Xbox One or PS4 and with RDR 2 forcing everyone to dig their ponchos and cigarillos once more, fast-growing Techland could probably use this an opportunity to bring Call of Juarez back to the big-time...
The easiest and laziest way to sum up Beholder is with the following equation, Fallout Shelter x Papers Please = Beholder. There are elements...
The strange environments and stranger inhabitants combined with a wonderfully creepy soundtrack added up to very disquieting experience. NORTH wasn't enjoyable, but that seems like the point; it would be unfair to judge it in those terms.
Rad Rodgers aims to capture the nostalgic charm of old-school action platformers. It doesn't manage any of this and instead is a bland charmless exercise in boredom and misfiring crude humour.
Kingdom Come: Deliverance asks a lot from players already interested in its premise and setting but gives a lot back in return. KCD is the hardcore historical action-RPG that people have been begging for but not without significant baggage
With its clever design and gentle introduction to its moderate complexity, KPLL is a good choice for newcomers to the genre or gaming in general. But Kitty Powers Love Life is not going to bring a mainstream audience outside the UK into dating-sim fandom.