Call of Juarez has had its publishing rights returned to its original creators, Techland Studios according to press releases from the company. To celebrate this homecoming, Techland has put Call of Juarez: Gunslinger on sale on Steam today with a nice little discount.
Adam Lasoń, CPO at Techland Publishing, said: "Developed by Techland, the Call of Juarez series received a great reception and support from a huge community of players. As Techland Publishing moves forward as a leading publisher, we are delighted to welcome Call of Juarez: Gunslinger to our publishing division." 
Call of Juarez Gunslinger puts you in control of the character Silas Greaves – a ruthless bounty hunter who's on the lookout for the most dangerous of bandits. As you make your way through the Wild West, you meet some of the legendary figures of that time persiod like Jesse James & Billy the Kid.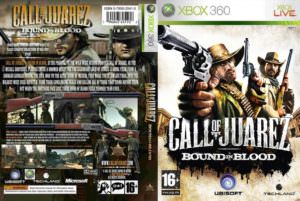 The game returns to Techland after an extremely successful publishing partnership with Ubisoft, although the franchise had fallen on hard times in recent years.
"We would like to thank Ubisoft for its incredible work publishing the Call of Juarez games. We'll continue the great efforts of Ubisoft and support the fans of the Call of Juarez universe in the same dutiful and passionate way".
Whatever Happened to the West
When Call of Juarez was kicking it with the big-boys across all platforms at the top of the charts about eight years ago, Westerns still were riding a wave of cyclic popularity not seen since the early-90s. Read Dead Revolver, Gun and Oddworld: Stranger's Wrath had all proven that gamers were as hungry for the genre as the rest of the public once again.
The height of the Western-craze peaked for gamers with Red Dead Redemption and with its release, all other Western series' seemed irrelevant and retreated from the mainstream or simply ceased to be.
The Western's Awake
With the bubbling of expectation around Read Dead Redemption II, the public at large may find themselves hungry for fireside beans and endless shades of dust. The return of the franchise to Techland may signal a more ambitious release from the Polish dev/pubs in the future.
The series has yet to make an appearance on Xbox One or PS4 and with RDR 2 forcing everyone to dig their ponchos and cigarillos once more, fast-growing Techland could probably use this an opportunity to bring Call of Juarez back to the big-time.
Call of Juarez: Gunslinger is now available on steam with a homecoming discount od 33%.