At Gamescom, I had the great opportunity to play Techland's newest expansion for Dying Light. Dying Light: Bad Blood is a battle royale mode...
Dying Light is one of the most successful zombie-themed survival games in recent years. At E3, Techland announced the highly anticipated sequel which was...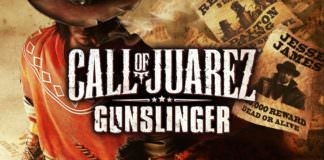 The series has yet to make an appearance on Xbox One or PS4 and with RDR 2 forcing everyone to dig their ponchos and cigarillos once more, fast-growing Techland could probably use this an opportunity to bring Call of Juarez back to the big-time...
While attending Gamescom 2017, one of the games we were lucky enough to see was Pure Farming 2018. https://youtu.be/Su9ksa3LxAc During a 15 minute or so media...
Dying light is the last Zombie game you will ever need to play