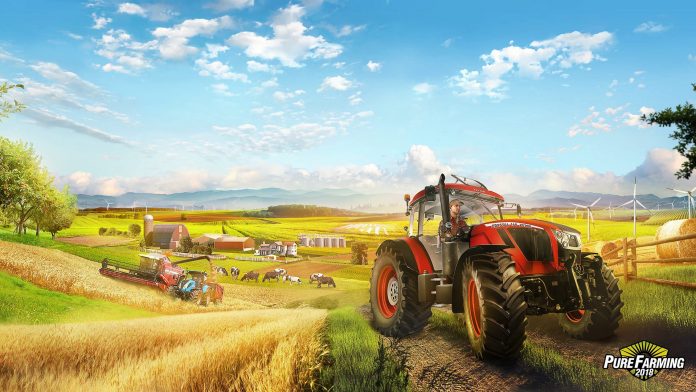 While attending Gamescom 2017, one of the games we were lucky enough to see was Pure Farming 2018.
During a 15 minute or so media presentation, Elitegamer got to see the 4 new locations where the game will be taking place along with a tonne of info about vehicles and what you can grow in each country. Techland really wanted to get the point across that they wanted to make Pure Farming 2018 a global game.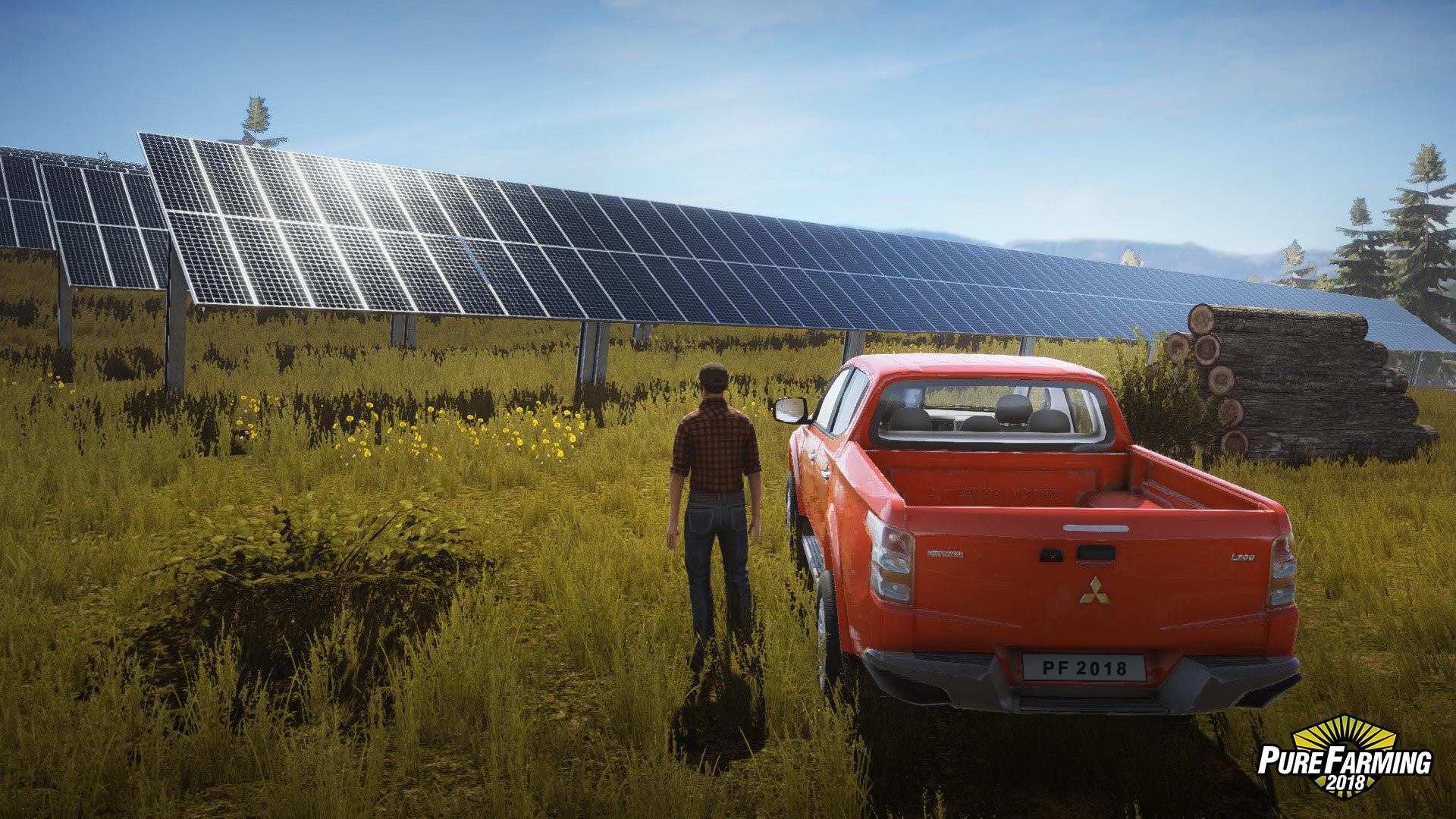 Pure Farming 2018 features fully licenced vehicles from some of the biggest manufacturers including Mitsubishi, Landini, McCormick and Gregoire. Techland has worked incredibly hard to deliver the most realistic Farming experience from the comfort of your couch going so far as to include the vehicles exact weight and physics.
Your story starts out in the US State of Montana. This farm will act as your core farm and will have the largest range of equipment of any of your farms. You can plough fields, tend to orchards, raise livestock and even invest in Green Energy like Wind and Solar. As your farm grows you'll be able to expand your existing farm with better facilities before moving onto other continents.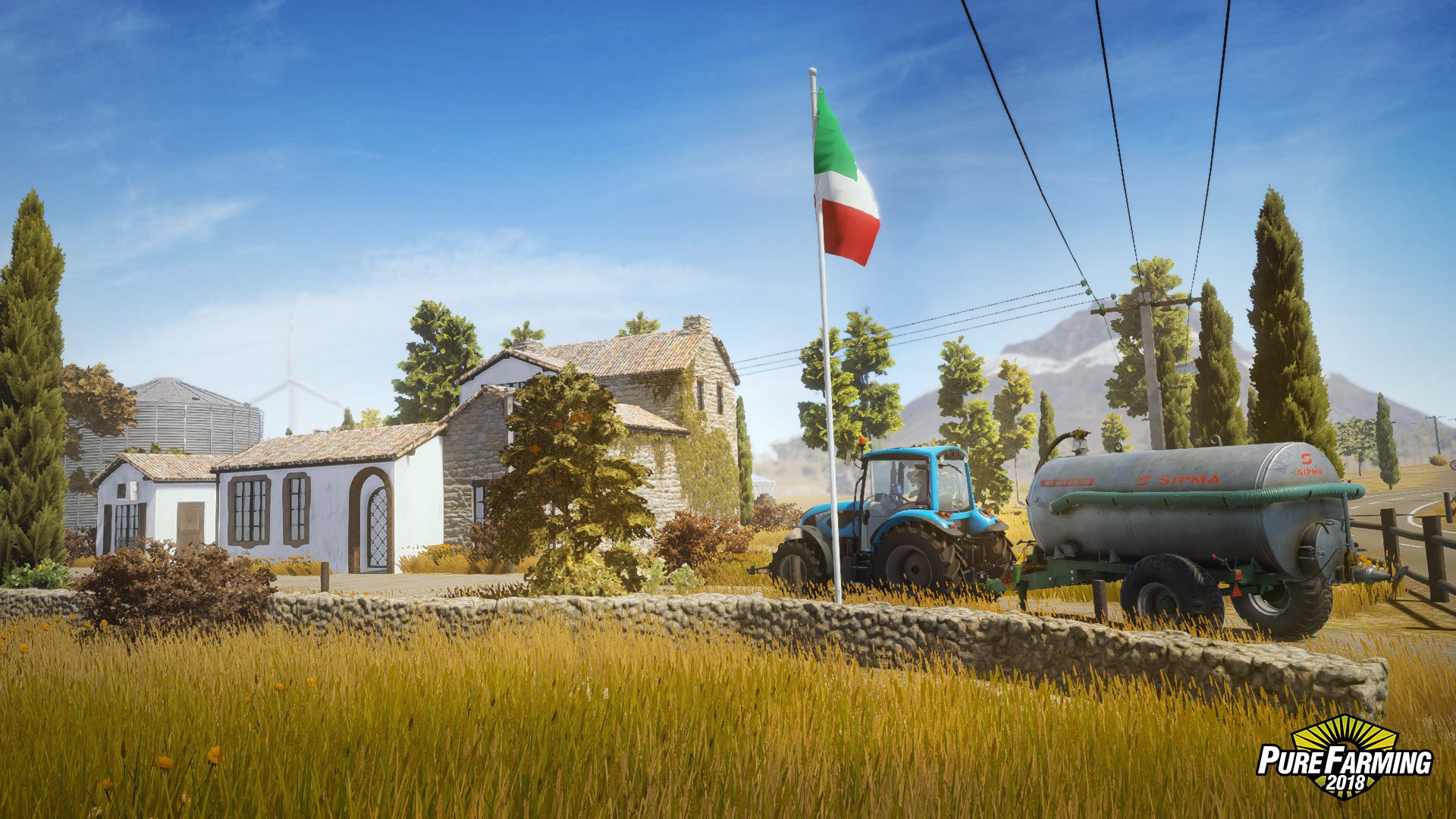 When your Montana farm has reached its limits, you can move to sun-drenched Italy. Here, you can set up groves and vineyards to grow the best olives and grapes in the world. What's unique about Pure Farming 18 is that the climate affects what you can grow so you can take advantage of it. No region will be the same as each area will have its own regional crops to grow. You will also use a fully licenced grape vine harvester.
Japan will be your next port of call. Here, you can grow cherry blossoms and rice. Fully licensed and specialized equipment is also at your disposal, including rice and cherry combine harvesters.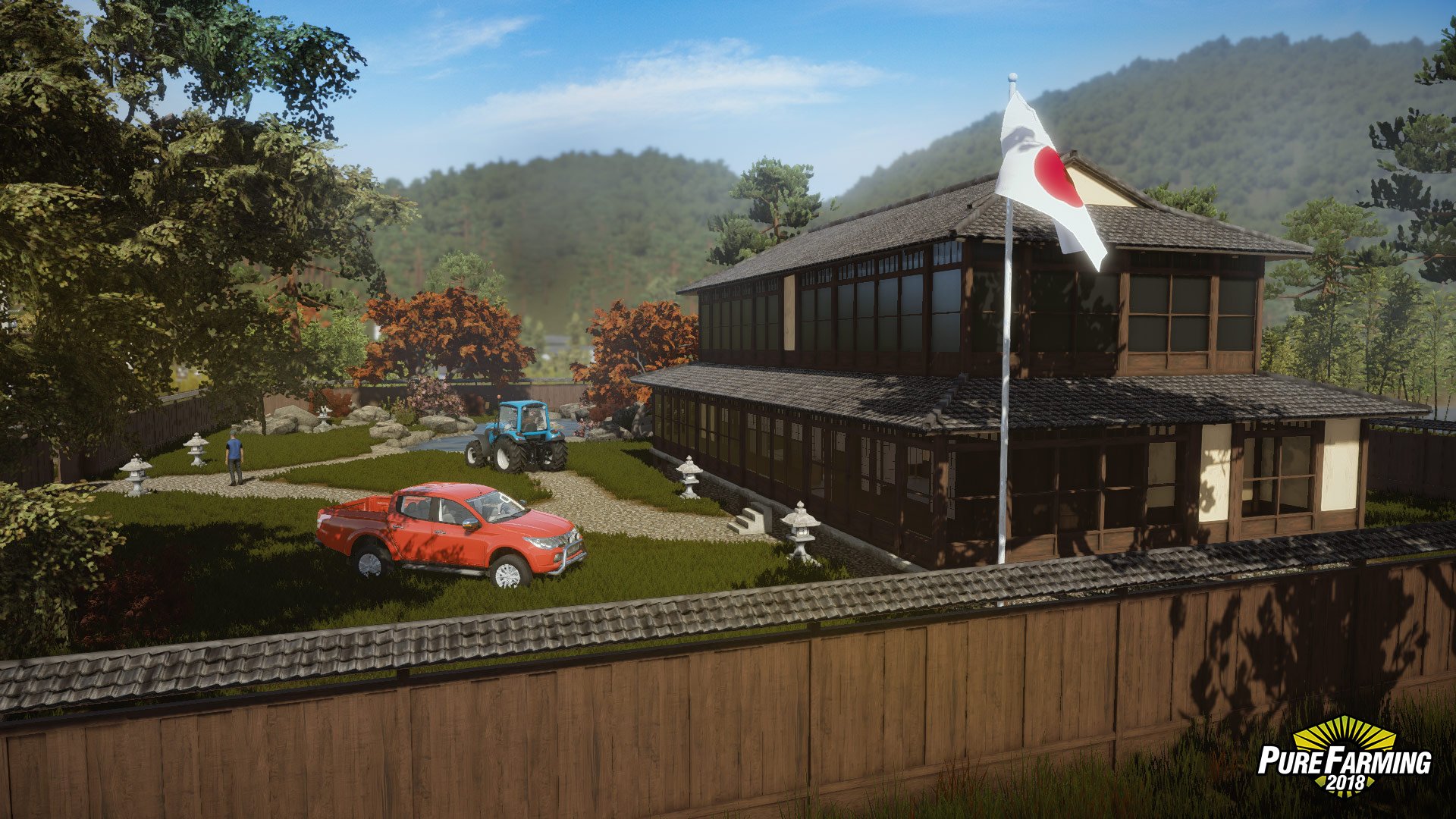 The Final location is Colombia. Become the Pablo Escobar of the farming industry. Take advantage of the South American climate and grow the best coffee beans in the world and plant industrial hemp. Cultivating the field will result in a higher yield; as will fertilising. Use region-exclusive machines including the forage harvester and the coffee combine harvester.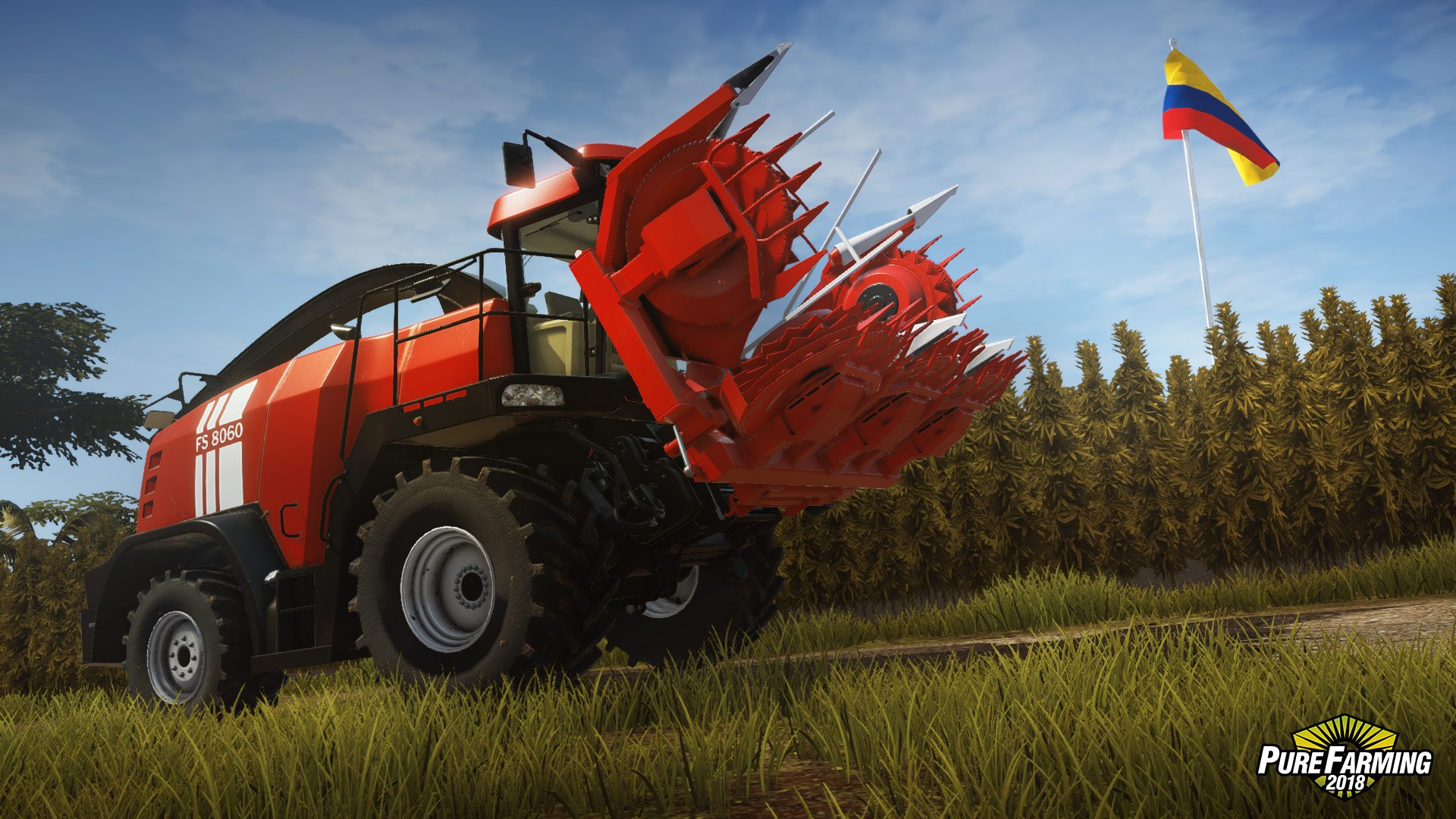 Techland also confirmed to Elitegamer that they plan to release DLC. It will be free for everyone who preorders the game and the country featured is Germany. In Germany, you can grow Rapeseed as well as raise sheep.
Pure Farming 2018 will release on all consoles on the 13th of March 2018.