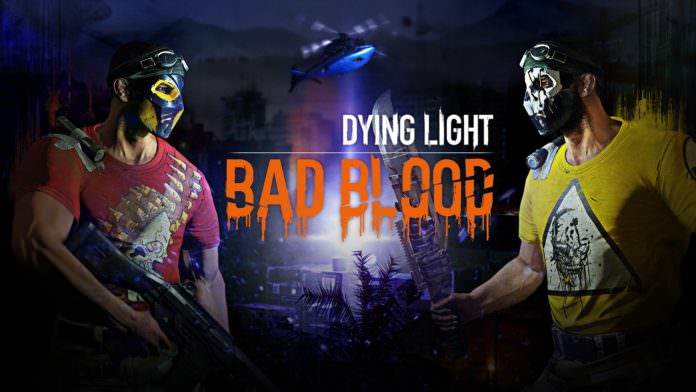 At Gamescom, I had the great opportunity to play Techland's newest expansion for Dying Light. Dying Light: Bad Blood is a battle royale mode set in the Dying Light universe. In most battle royale games 100 players have to compete with each other but in Bad Blood, you will only face 11 other players. In contrast to other Battle Royale games, players will not be the only enemy you can find. Zombies also play a crucial part in the expansion. Dying Light Bad Blood perfectly blends PVP and PVE elements to create its own interpretation of battle royale. Techland describes it as "a competitive online experience that is faster, more focused and much bloodier than what you're used to".
Twelve players enter a zombie-infested area to fight each other but only one can be the survivor. In order to survive the player has to outrun, outsmart and outplay its opponents. To do that the player has to loot weapons, harvest zombie hives and combine parkour skills for brutal attacks and kills. Parkour and combat skills are the key to leaving the map alive. In order to escape, you have to extract blood samples from zombie hives. There is always a huge amount of zombies guarding the hives. To get the samples you have to kill the zombies or even other players if they already carry them. Collecting samples will level up your character. With each level, your speed, strength and health will increase. Levelling up will give you a huge advantage and will improve your chance of surviving.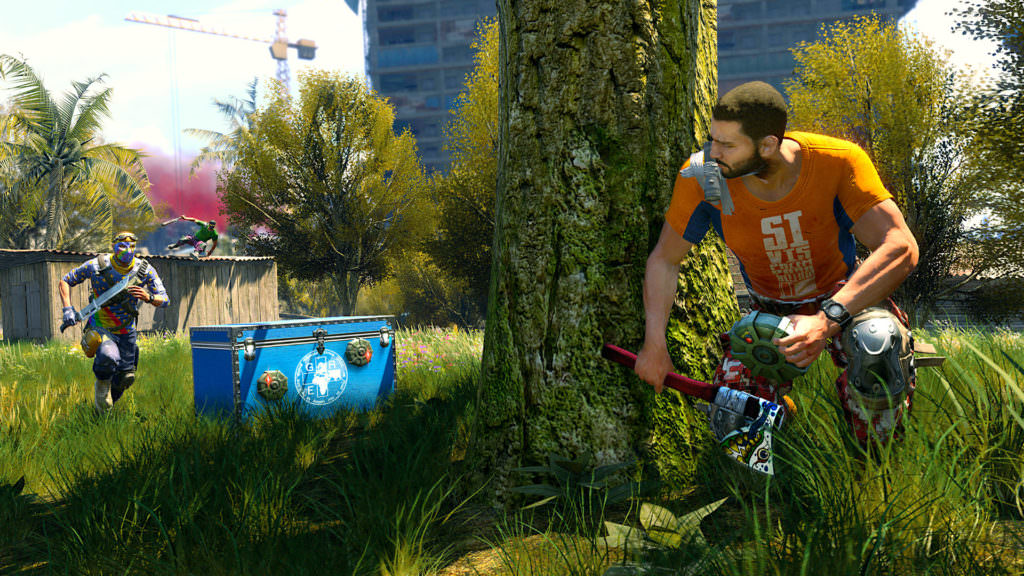 I have played battle royale games like Fornite, PlayerUnknown's Battlegrounds or Realm Royale. The mentioned games all have slight similarities. I cannot say this about Bad Blood, however. Adding NPC to the game creates a whole new experience. Now, not only other players are the threat but also zombies that can chase and kill you. It is impossible to just wander around and loot. You have to be cautious at all times because of the huge amount of enemies that are all over the place. Escaping dangerous encounters is possible because of the player's parkour skills. As in Dying Light, it is possible to climb structures and houses and eventually escape your enemies. Lastly, I could only find melee weapons which eventually forced me to directly attack other player's. Whereas sniping is a good way to kill players in games like PUBG, you have to take down your enemies with powerful melee attacks in Bad Blood.
Dying Light: Bad Blood launches on Steam Early Access in September 2018. The console release will be at a later time. Dying Light does not have to be in your library, you will be able to play this stand-alone battle royale expansion regardless. Players who wish to gain access to the Early Access version have to purchase the Founder's Pack that comes with the Golden Founder's Mask as well as legendary weapon skins and 1000 blood bucks that can be used to purchase items in the game's store. Eventually, Bad Blood will switch to free to play. Techland also aims to release more items and maps to Bad Blood over time.