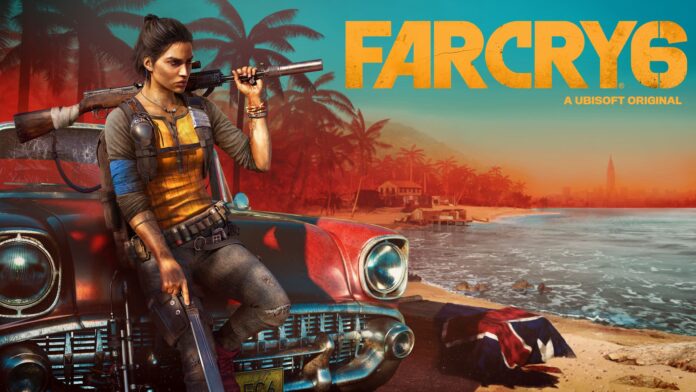 In the Far Cry series, an oppressive dictator usually rules over an area, which the rebellious player puts a stop to. This also comes with a huge arsenal of weapons and a colourful cast of local fellow combatants. Far Cry 6 sticks to this proven concept.
Those who follow the Far Cry series closely have seen how the franchise took shape game after game. The original game was developed by Crytek and already had a fairly open character for an early 00s shooter; players can approach a mission in the jungle in different ways, although the interior locations are linear. Far Cry 2 on the other hand was more of an open world game and set the blueprint for the rest of the series. Next, Far Cry 3 introduced another important recurring element: the charismatic antagonist.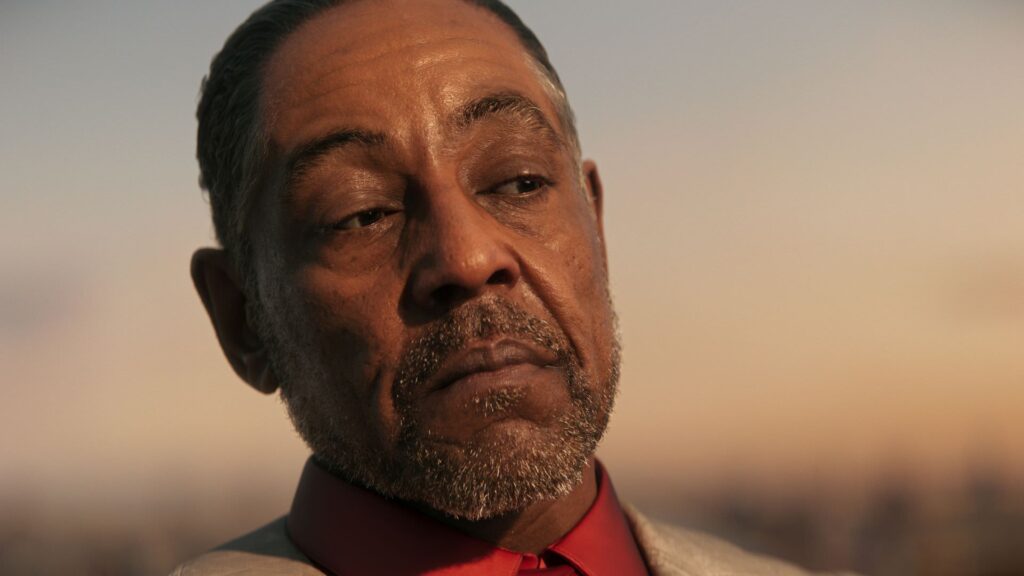 Vase Montenegro is one of the most interesting villains in gaming history and by far the best character to ever roll out of a Ubisoft studio. The villain portrayed by Michael Mando set a precedent for the rest of the series. Since then, we've been expecting a major evil oppressor in each Far Cry game, at least an attempt at someone who can rival Vaas. Ubisoft has not been able to do that to date, but actor Giancarlo Esposito's role as Antón Castillo in Far Cry 6 may change that. If anyone should be able to pull off a similar feat to Mando's Vase, it's the Breaking Bad character Gus Fring, right?
Yara under the yoke
The first hour of Far Cry 6 is therefore mainly intended to show how intensely evil Antón Castillo is. The dictator of the fictional Yara, a country in the heart of the Caribbean, turns out to love nothing more than to mercilessly slaughter his subjects in the streets of the capital Esparanza. Dani Rojas, the female or otherwise male protagonist of Far Cry 6, barely manages to escape this massacre. They then ends up in Castillo's clutches while trying to escape by boat.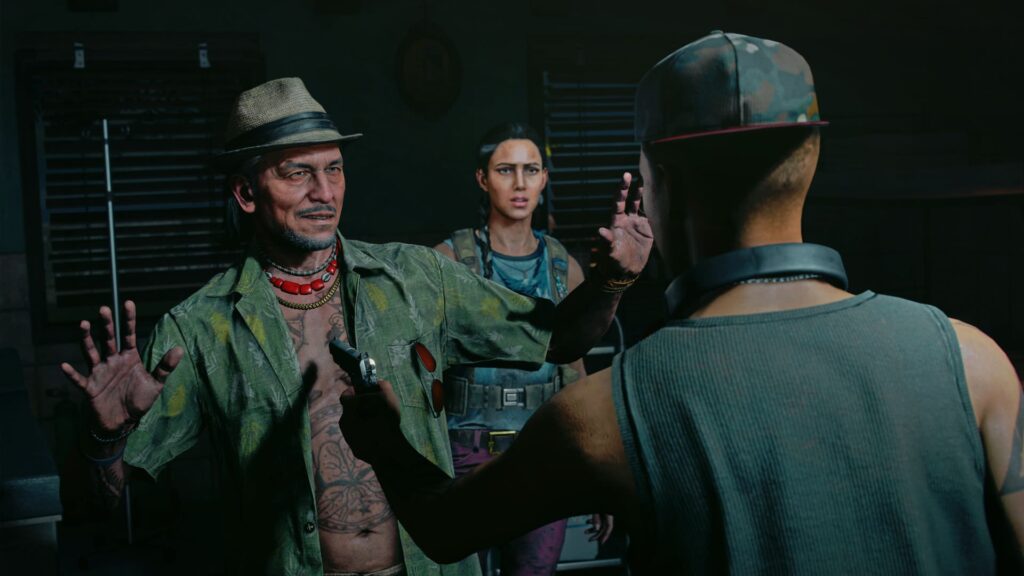 Once again it shows how ruthless and ruthless Castillo is, if he even seems willing to sacrifice his very own son in the boat for… well, what exactly? The despot will probably get some depth later in the game, but at the start of Far Cry 6 he is more like a caricature of a villain. He resembles a villain from '90s action movies: those who kill dozens of innocents without blinking and without any motive, except to demonstrate their coolness to the viewer; a heartless cruel man who does not enter a grey area in terms of morality, but who is completely in the black. In this day and age, when the lines between antagonists and protagonists are blurring – not just in movies, but even in Far Cry 6 DLC Become the Villain – you can wonder if that still makes an impression.
Extensive tutorial
Once the demonstration of Castillo's heartlessness is over, Far Cry 6 reveals all the functions, rules and systems. Almost everything that was possible in previous parts is again part of the experience here. Dani can find different types of clothes that bring all kinds of benefits. New abilities can be unlocked, a selection of animals can be joined in the fight, all kinds of vehicles can be ridden and modified, and a variety of weapons can be changed in many ways both in appearance and function. Only the weapon wear from Far Cry 2 and the Arcade Mode from Part 5 failed the ballot commission, but otherwise this is a game that is bursting with options.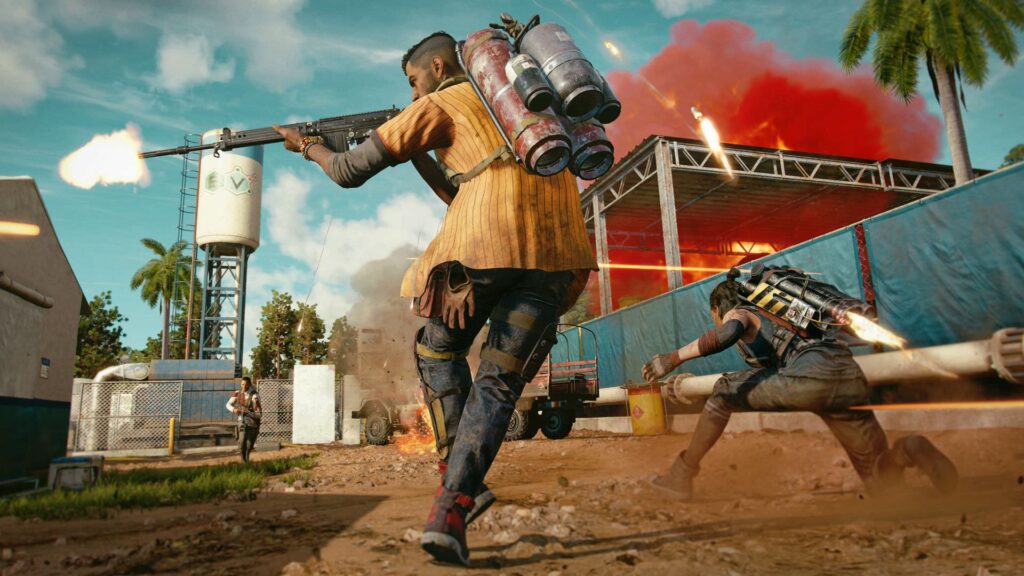 It therefore takes some time before everything is explained, the situation is explained and a fairly extensive group of resistance fighters annex missionaries is introduced. For someone familiar with the series or games in general, this lengthy tutorial is a tough one. But after a few fairly linear hours, the game opens up and there's finally freedom of choice: there are tons of checkpoints to capture, take over enemy bases, destroy anti-aircraft guns, and complete side missions. Then it soon becomes apparent that Far Cry 6 doesn't take itself too seriously. Because when we do multiple assignments for a ruff the size of a calf, including shooting countless Rottweilers in a dog training camp, it's hard to see this as a guerrilla simulator.
Over the top and utterly ridiculous
Almost to the extent that Just Cause or later parts of Saints Row mocked their own concept, Far Cry 6 sometimes seems like a parody of an open world game. The missions featuring ruff Chicharrón, a rebellious beast that becomes visibly happy every time the player graffiti his name on a high, visible spot, is the best example of this, but there is more silliness. The 'Supremo' weapons also approach the ridiculous. These backpacks give you some sort of ultimate, temporary power, such as a ring of fire that burns enemies, an EMP pulse, or a barrage of missiles. In addition, some characters are clearly food for laughter, such as the veteran fighter El Tigre, who says he hasn't felt his balls since 1972.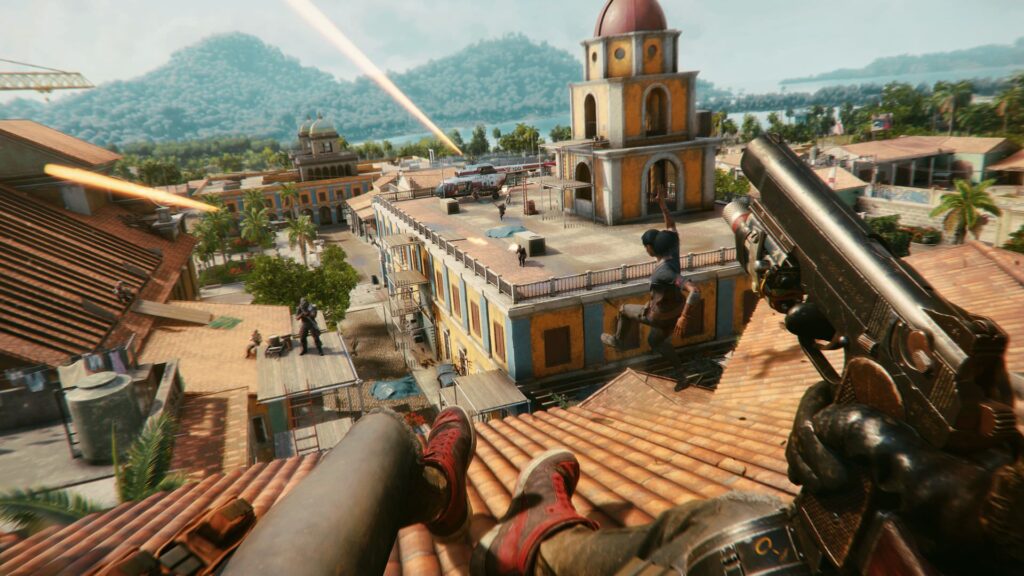 Far Cry 6 is a lot at the same time: with a lot of blood and banality it wants to put down a credible villain, while the game wants to break the serious tone with crazy chickens not long after. One moment Dani meets deadly serious resistance fighter Clara who solemnly claims that "when tyranny is law, revolution is order", the next moment she expands her arsenal with Chorizo, a lame dog that has wheels instead of hind legs.
The game has extremely violent shooting action and bloody stealth kills, but also lets you fish peacefully or play a tame game of Domino. Sometimes you watch an alligator bring the amputated leg of a Yaraan towards you and sometimes you are petting a dog. Far Cry 6 is a big game with many facets and it's clear that a lot of team worked on it. Perhaps not every member of that team was on the same page as to what the core of a Far Cry game is.
Colourful Yara
Despite the unbalanced style of Far Cry 6, there were many special moments during our play session. In a co-op session with a competitor, we blasted a rock wall, causing a huge boulder to roll up the road. In an attempt to test the natural laws of this huge rock, we drove our jeep into it, which exploded spontaneously. When we went looking for the 'Legends of 67' camp, we had to follow a route indicated by a series of photos on Dani's phone. The scavenger hunt led us from an unusual statue of a crab to a surprisingly challenging scramble along an idyllic-looking waterfall, eventually ending up at a rock-cut shark. The colours burst from the image.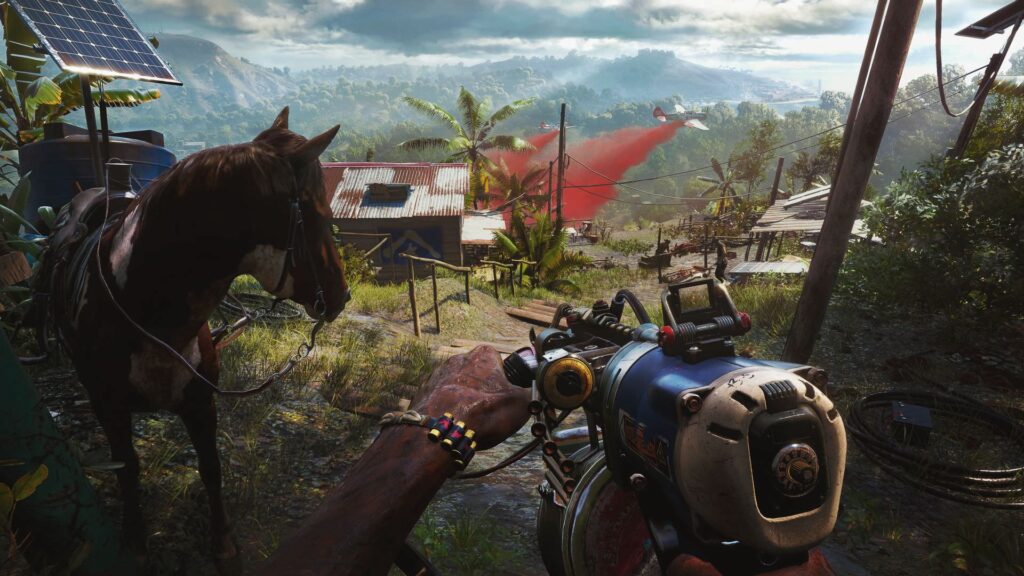 Far Cry 6, like its predecessors, should offer a hefty package of fun for a wide range of different types of gamers. Even with such a short amount of time, it's clear that the game is huge. There are so many different ideas and concepts thrown in that you might wonder if there's too many? The question is whether there are not too many. But if Far Cry 6 unexpectedly turns out to be disappointing, then it certainly wasn't the acting performance of Giancarlo Esposito.
Far Cry 6 is coming to PlayStation 5, PlayStation 4, Xbox Series X and S, Xbox One, Epic Games Store, Uplay, and Google Stadia on October 7.