Home
Tags
Ubisoft Montreal
Originally, Ubisoft had planned to call this title "Rainbow Six Quarantine", however, you can probably see why they chose to go with Rainbow Six...
Far cry, we meet again. The Far Cry series and I have had our ups and downs. Far Cry 3 for me still symbolizes...
In the Far Cry series, an oppressive dictator usually rules over an area, which the rebellious player puts a stop to. This also comes...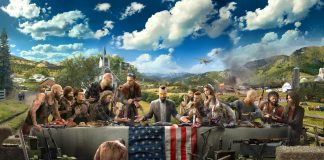 Ubisoft has announced a new Far Cry 5 figurine called The Father's Calling. It has been inspired by the leader of the project at...