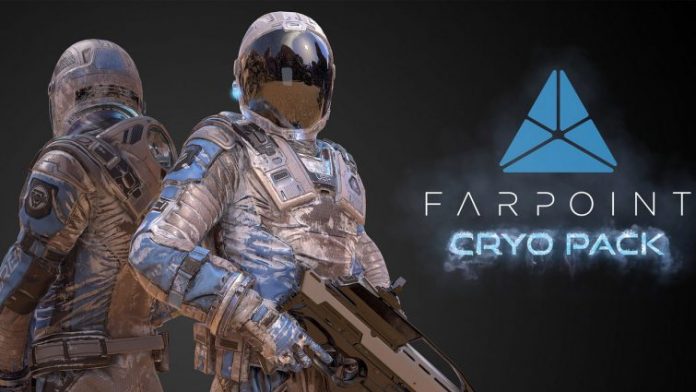 The first installment of DLC for the VR title Farpoint has been announced by Developer Impulse Gear.
This free DLC is called Cryo Pack. It will give players new areas to explore including 2 new regions on the planet via co-op. These along with the previously released 4 co-op maps will all be playable in challenge mode.
Enemies will be upgraded to fit in with the new surroundings along with players receiving new "skin representative of an explorer who has trekked through the snowy wastelands". Below is a list of everything available in the Cryo Pack DLC.
The following is included in the Cryo Pack DLC:
Two new co-op maps with reskinned enemies to fit the cryo theme
All six co-op levels become playable in Challenge mode
New player character skin
New virtual toys in the game lobby
New Trophies
The Cryo Pack is available to download now. Don't forget to take a look at our review of Farpoint, below.
https://elitegamer.ie/farpoint-vr-review/