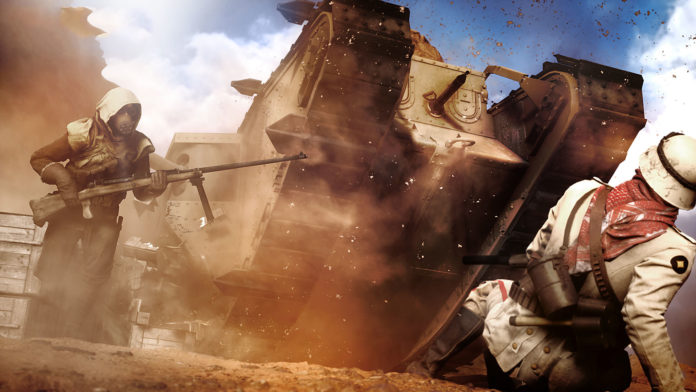 Battlefield 1 has been added to Origin and EA access and is now free to download.
EA has yet to confirm its availability on the platform but when you go to the EA Access page there's a big picture of Battlefield 1. They did say last month that they will eventually be bringing Battlefield 1 to EA access and Origin subscribers.
The Standard Edition will be the version available to download so you won't get access to any extra content including any DLC. This September Battlefield 1 will be getting new single player DLC called In The Name of The Tsar, where you will be fighting on the eastern front as a Russian soldier.
Battlefield 1 was a breath of fresh air when it launched last year. Players were beginning to get tired of the futuristic settings and so a return to the early 20th-century conflict was to be welcomed. At last count, EA estimated that Battlefield 1 had a total player count of around 20 million. There will probably be another little jump in player count once this becomes available on both Origin and Access.
EA Access (Xbox One) and Origin Access (pc) cost just €3.99 a month or €24.99 for the whole year. With that price, you get early access to new EA games as well as having EA classics in the vault. Current games in the vault include Titanfall 2, UFC 2, previous years editions of FIFA, NHL and Madden NFL.
https://elitegamer.ie/ea-announces-origin-access-for-pc/