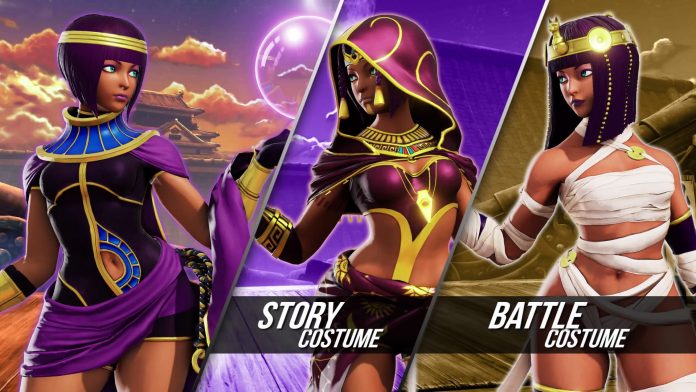 AT ESFHK (E-Sports Festival Hong Kong) this weekend, Capcom announced the addition of Street Fighter V's latest character: Menat. Menat was seen twice in Ed's story mode, and many fans have been speculating that she'd be added to the roster ever since. Aside from her involvement with Ed, not much about her is known so far except that she's a fortune teller. The trailer also reveals that 30th Anniversary costumes for the whole roster (or at least M. Bison, Guile, Karin, and Ibuki) will be added the same day in what will likely be a sizable update to the game.
After overwhelming criticism toward Abigail's release (see the incredible size of the dislike bar in his release trailer) which itself was after a delayed release for Ed, all eyes are on Capcom to ensure that Menat's release goes smoothly.
Menat is the fifth season 2 character added to the Street Fighter V roster and the seventh character original to Street Fighter V.