For €9.99 a month, Microsoft wants to give YOU over 100 games with new games added every month. That rolls nicely off the tongue of a PR type or reads well on a banner ad but in practice, it's a little more nuanced than that. By now the service has had three monthly updates of seven games and a few stragglers bringing the current total to 130 titles.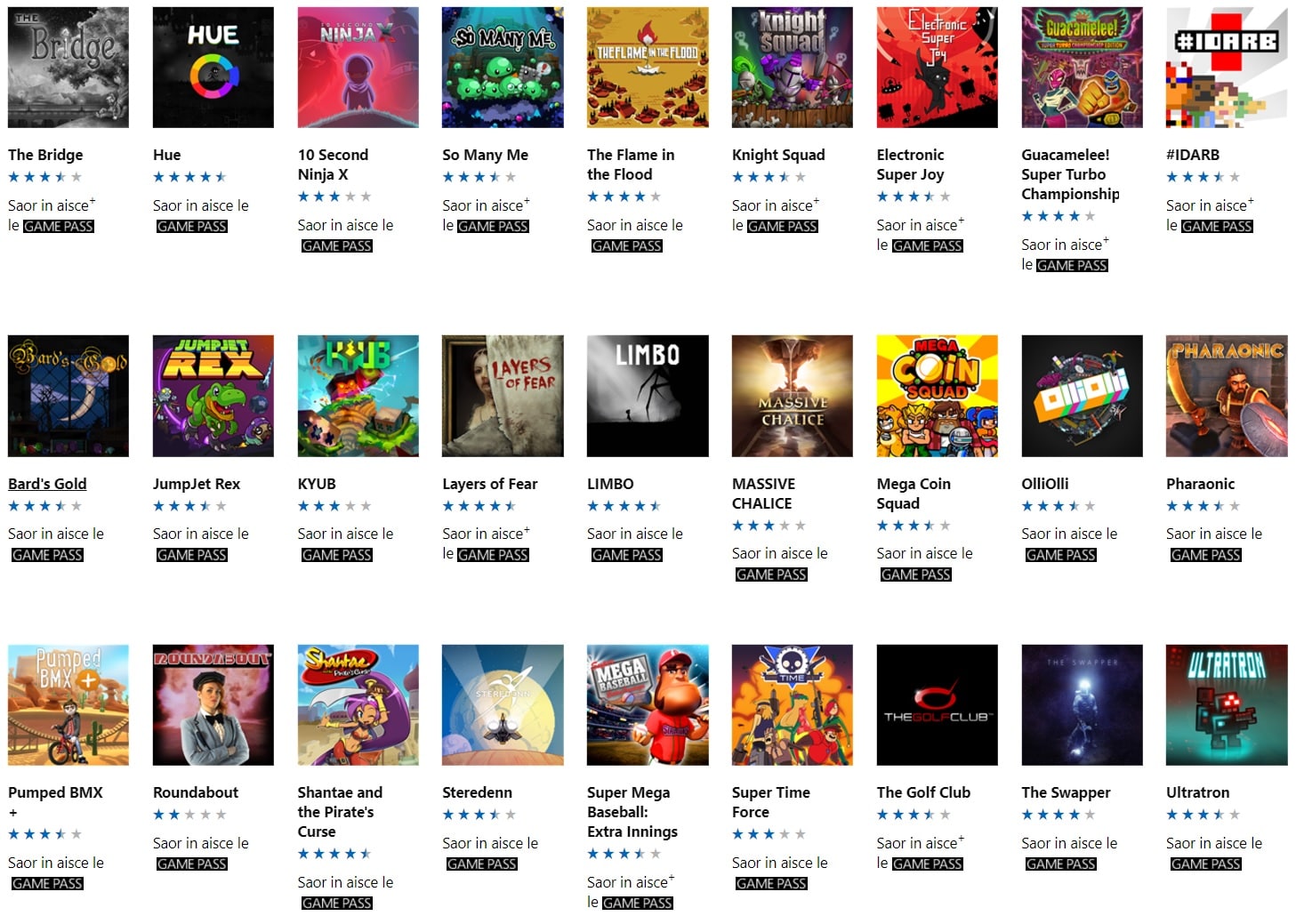 Those whose frequently avail of Xbox's 'Free Games with Gold' offers will recognise many of the titles on the latest list. At 130 games, €9.99/£7.99 a month is obviously immense value for certain people. Those who have just picked up an Xbox, didn't own an Xbox 360 or just don't have much of a library will get obvious value from a few months using the subscription service.
Lining Up with the Digital Competition
The fact that Xbox One owners can download the games to their consoles means the titles will run smoothly no matter how awful your internet is. This elevates Game Pass above Sony's PS Now service (which isn't available in Ireland) and puts Xbox Game Pass on par with EA Access in terms of reliability.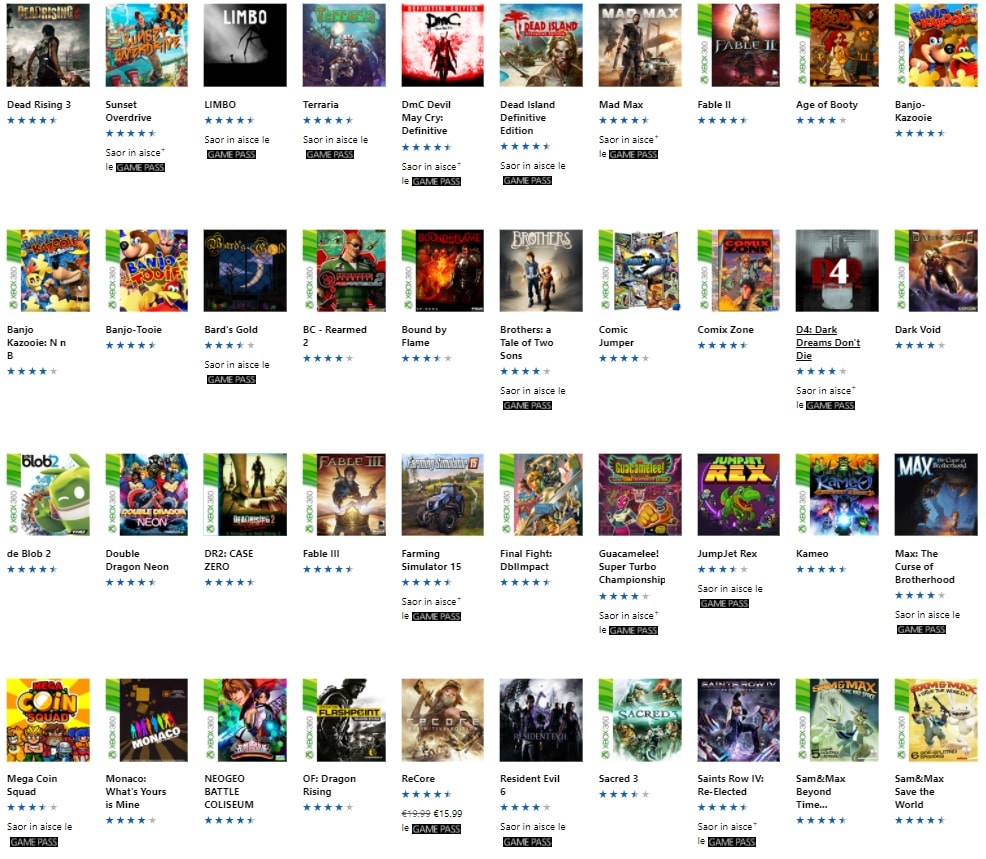 Price-wise, the €3.99/£2.99 per month ask for EA Access is pocket-change. EA's service is also (kind of) exclusive to Xbox One. It doesn't have the depth of Xbox Game Pass but it features arguably 'better' games and more AAA titles. EA's stable of Star Wars Battlefront, FIFA, Madden, Battlefield, Mass Effect and Need for Speed are hard to ignore. The fifty-odd titles in 'The Vault' are bolstered by beefy trials and demos like the 20-hour trial of Battlefield 1 offered just after its release.
All of this makes the EA service a bit of a steal by comparison. It does however beat Sony's PlayStation Now at £12.99 or $19.99 with no mention of an Irish release in quite a while.
The Physical Competition
Microsoft will happily coexist in the rental space with EA. The real target for them is the secondhand market. With several stores offering trade-ins in this day and age, getting some extra revenue is a win for Microsoft. That is, if MS can convince console owners that a tenner a month is better than a tenner to own single Xbox 360 title.
Ownership of a physical game that should play forever is something gamers don't easily ignore. This service will end, the servers of your current console will shut down and digital games you didn't save to a hard-drive will be gone. Physical media has everyday practical advantages like not filling hard-drive space as quickly meaning more games available to play at any time.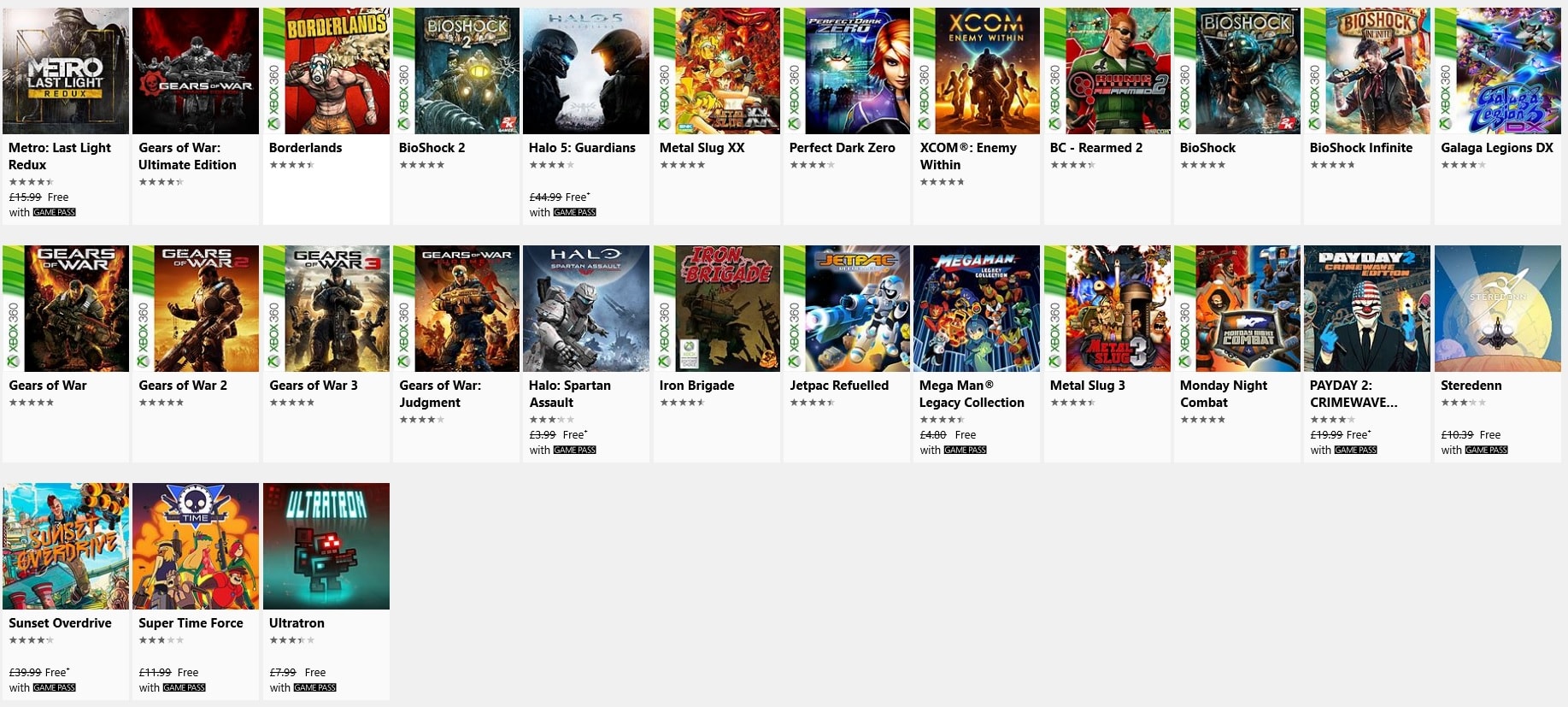 Even so, people hungry for games but lacking a library should consider the Xbox Game Pass before hitting the shopping centre for cheap trade-ins. However, the very best of what the 360 had to offer is absent save for first and second party titles. While Xbox One boasts a substantial library of backwards compatible titles, the creme de la creme isn't here. Off to Gamestop or CEx with you for Red Dead Redemption at an extortionate price.
An Eclectic Mix Like Promised
Recently, MS added 7 new games to the line-up. Like previously monthly updates, the titles are a mixture of previously 'Free with Gold' games, budget indie titles and common classics that are inexpensive second-hand with a few AAA titles of a certain vintage to boot. This month it's ReCore: Definitive Edition and Metro: Last Light Redux. Resi 6, Dirt Rally and Dead Island: Definitive Edition were added previously.
The selection offered deserves some praise for giving a nod to as many genres as possible. Some areas are quite weak though. Sports are under-served with only basketball, golf and motorsports covered in simulations. WWE isn't a sport.

Retro fans have fairly limited selection with the definition of 'retro' stretched a little with some retro-inspired titles making up the numbers. Fans of retro fighting games get ports of Soul Calibur, Samurai Showdown II, King of Fighters '98 and Virtua Fighter…                5 Final Showdown. Soz.
A keen retro player may notice the number of SNK ports in the line-up. Many Neo-Geo games made their way to the Xbox 360's Live Arcade service and a few are here. It's also obvious to you that Sega has a large presence here with three multi-game packs and Comix Zone on its own.
Vintage chronological spread is good. Pac-man Museum has the earliest titles of the bunch. A solitary Master System title, Alex Kidd in Miracle World following by several Mega Drive/Genesis staples like The Revenge of Shinobi, Hang-On and Golden Axe fill out the 2D era.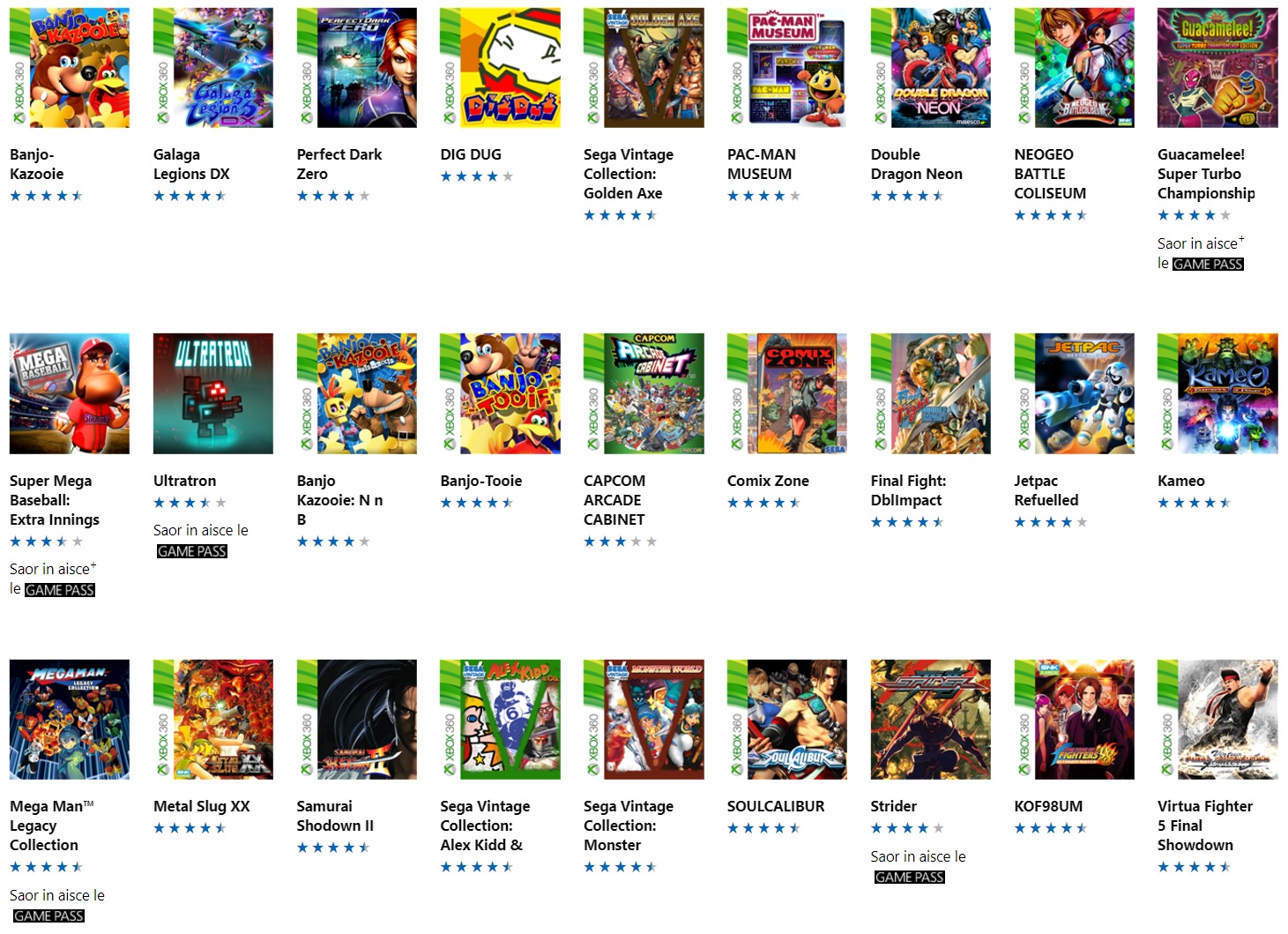 The Usual Soft Verdict Laden with Ifs and Buts
If the service adds the same mix of seven games per month and drops a bombshell here and there, it may well swell their user base beyond the oft-mentioned game-less. As it stands, it represents good but not spectacular value as many games were free at some point on FGwG, inexpensive to buy or easy to cop a loan of in the real world.
With a credit card, you can avail of the 14-day trial that starts to bill after the trial so don't forget to set a reminder so you can make a decision. It's definitely worth browsing the library to see what gems you can finish in a fortnight. Halo 5 with all the add-ons, ReCore: Def. Ed., Resident Evil 6, Mad Max and Dead Rising 3 are all worth playing.
The selection of ID@Xbox titles boasts some of recent indie's canon. The Bridge, Limbo, Kight Squad and Layers of Fear are amazing diversions. Similarly, while the Retro section is sparser than any of us would like, the average quality is high. Xbox Game Pass is laudable in its intention to cover all bases and offer value for money but long-time gamers with extensive library might need any more than a few months to round out some holes in their playedography. That probably isn't a word.