For the first time, in-game footage of Jurassic World Evolution has been released at the Frontier Expo 2017.
Jurassic World Evolution was first announced back in August at Gamescom, but no footage was released. It's being developed by Frontier.
Jurassic World Evolution allows players to build and maintain their own park, along with creating new breeds of Dinosaurs and park attractions/amenities to keep everyone happy.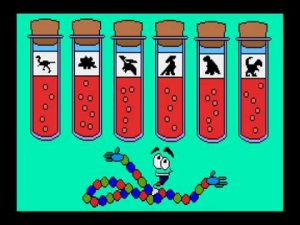 Back in 2003, Vivendi Universal Games released a very similar style of game called Jurassic Park: Operation Genesis. In it, you were able to recreate your own park along with building park rides and amenities. There were over 20 different breeds of dinosaurs in the game. Genesis released on PS2, Xbox, and PC.
Jurassic World Evolution releases on PC, Xbox One and PS4 in Summer 2018.