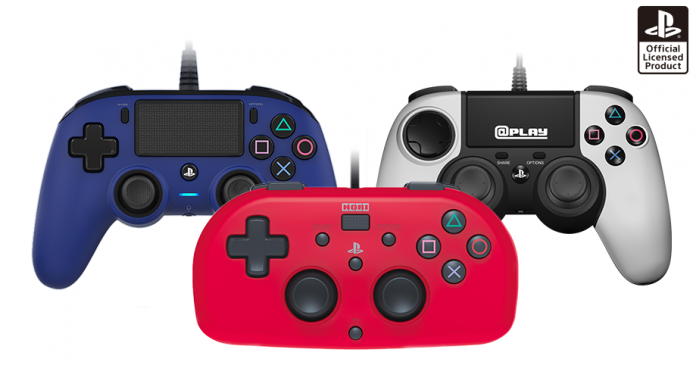 Sony has allowed 3 companies to make officially licenced controllers for the PS4 and the results are Magnificent. This follows on from Nacon and Razer releasing licenced PS4 controllers last year.
In total there will be 2 new compact controllers along with a unique mini gamepad. All 3 models will work with both the standard PS4 and the PS4 Pro. They're to made available to purchase sometime in November. All the new controllers feature twin sticks, directional pad, triggers, bumpers and L3/R3, SHARE, OPTIONS, PS and action buttons.
Nacon Wired controller.

These controllers have been specifically designed for younger players in mind or those that prefer having a smaller grip. The controller will not only feature all the core mechanics you'd expect in a PS4 controller but it also "has a touchpad, stereo headset jack, vibration motors and a 3m long cable. It also features an LED* on the front which can display in-game information such as your player number or health status in compatible games."
Launching in November, Nacon is also planning to release a translucent version with green blue and red LEDs.

@Play Wired Compact Controller.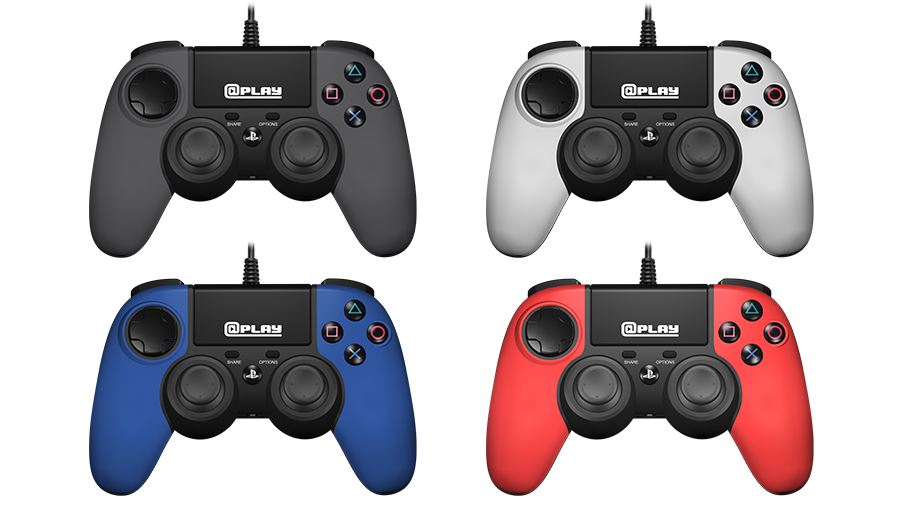 The next new controller comes from @Play. Releasing in 4 colours, it features a stereo headset jack, touchpad, vibration motors and comes complete with a 3m cable. It comes in dark grey, Blue, red, and white. it releases in December.
HORI Mini Wired Gamepad.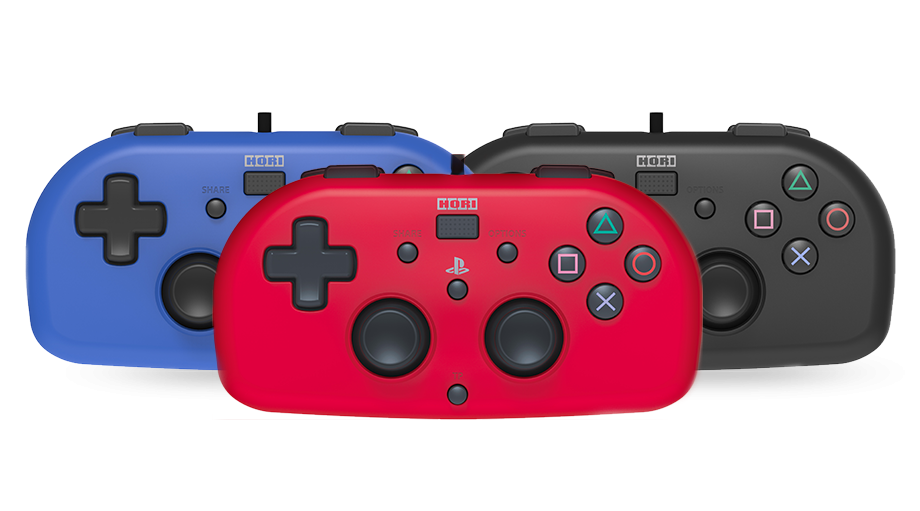 But most interesting of all has to be the Mini Gamepad brought to you by Japanese accessory maker, HORI. "The retro-inspired design packs in a range of easily accessible core controls, touchpad button and a 3m cable for safe use. You can also simulate a range of touchpad gestures using both sticks."
You'll be able to get your hands on one of these when it launches on the 6th of November, with the available colours including red, blue, and black.
Will you be picking one of the beauties up when they launch? Let us know in the comments below.