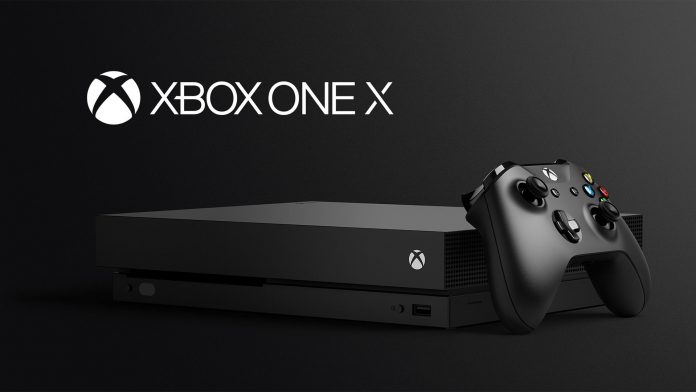 The Xbox One X is finally here and I had the pleasure of receiving one early. The powerful new console has a lot of improvements from its predecessor and packs a serious punch!
Microsoft presented the Xbox One X during E3 2017. This is the console was previously known as Project Scorpio. The device will be launched on November 7, 2017, for €499. All older Xbox One accessories work with the One X. Also, all games currently working on the regular Xbox One (including the backwards compatible Xbox 360 and Xbox Original games already available) will work on the new console. Additionally, Xbox One games will have enhanced performance, even if you only have a full HD TV.
Design
The Xbox One X is much smaller than its predecessor and it seems Microsoft has listened to fans and made quite a few improvements to the overall design. Firstly, the shell is matte black instead of gloss. This is a major change and means that it will be a lot harder to cover it in fingerprints and has a much cleaner look overall. The vent at the top has also moved to the back, meaning that the console won't fill with dust as much. it also helps with the sound level and any overheating issues.

One of my favourite improvements is the power button. Yes, an actual button! I have forfeited many a game because of the old power sensor. Even if I was reaching over to grab my coffee, as long as I was close enough then Doo Doo Doo, the console goes off. It still lights up but it's smaller and cleaner. It still has the sensor but it's not as sensitive and much easier to navigate. There is also a front-facing USB 3.0 port instead of on the site. This makes it much easier to plug in a controller or a smartphone without having to move the console too much.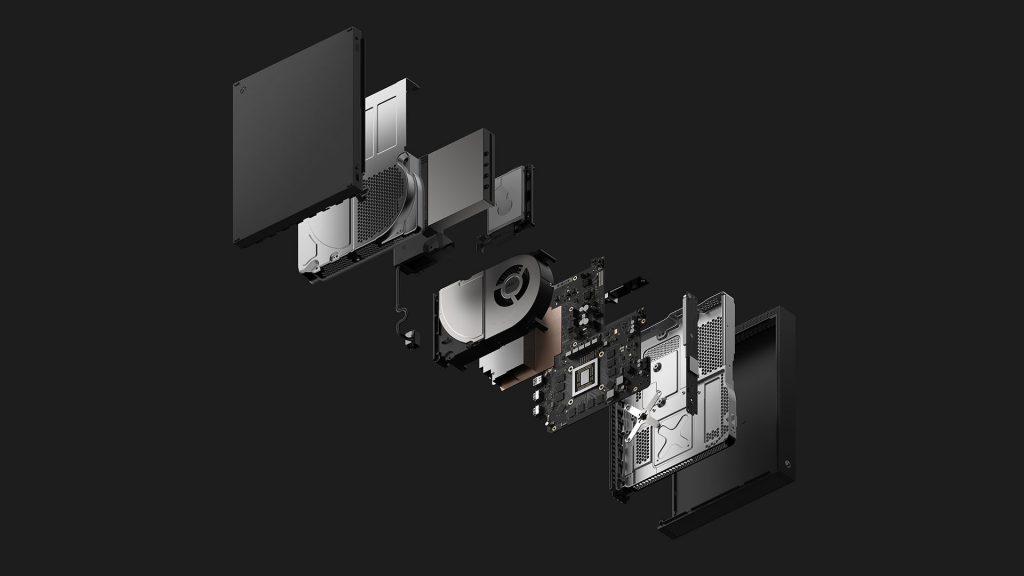 The specs
Microsoft has previously released most of the Xbox One Xs specifications so it comes as no surprise to see that is has 6 teraflops of GPU power (compared to 1.4 on the Xbox One S, 1.3 on the Xbox One and 4.2 on the PS4 Pro) which means that the console has a lot of computing power.
Microsoft uses a custom GPU engine, clocked at 1,172 MHz, which is an increase compared to the old Xbox One (853 MHz) and PlayStation 4 Pro (911 Mhz). Also, the Xbox One X will feature an Ultra HD Blu-ray player, suitable for the new 4K discs, and 1TB of internal storage. In design, the One X seems a bit like Xbox One S, which Microsoft released earlier: Microsoft even calls the design 'the smallest Xbox One', in response to the criticism that the Xbox One is quite bulky. While it is much smaller than the original Xbox One, it is also far heavier, this probably has something to do with the internal power supply rather than external.
Specifications
Dimensions
30cm x 24cm x 6cm
Weight
8.5lbs
CPU
Custom CPU @ 2.3 GHz, 8 cores
GPU
Custom GPU @ 1.172 GHz, 40 CUs, Polaris features, 6.0 TFLOPS
Memory
12 GB GDDR5 @ 326 GB/s
Flash
8GB
Internal Storage
1TB HDD
Optical Disc Drive
4K UHD Blu-ray
PSU
245W, Internal
Video
HDMI resolution and framerate
2160p @ 60Hz AMD FreeSync HDMI Variable Refresh Rate (when ratified)
HDR10 Support
Yes
Content Protection
HDCP 2.2
Video CODECs
HEVC/H.265, VP9, AVC/H.264, MPEG-2, MPEG- 4 Part 2, VC1/WMV9
Audio
HDMI audio, encoded
Dolby Digital 5.1, DTS 5.1, PCM 2.0, 5.1, & 7.1; Dolby TrueHD w/Atmos (from games)
HDMI audio, passthru
Dolby TrueHD (opt. Atmos), DD+ (opt. Atmos), DTS- HR/MA (opt. DTS:X)
S/PDIF audio, encoded
Dolby Digital 5.1, DTS 5.1, PCM 2.0
CODECs decoded
AAC, MP3, MPEG1, WMV
Interfaces
Wireless
IEEE 802.11ac dual-band (5GHz & 2.4GHz), 2×2 wireless Wi-Fi with Wi-Fi Direct for home networks
Ethernet
IEEE 802.3 10/100/1000
Accessories Radio
Dedicated dual band Xbox Wireless radio
USB Port
3x USB 3.0
HDMI Out
2.0b
HDMI In
1.4b
S/PDIF
Yes
IR Receiver/IR Blaster Port
Yes
IR Blaster
Yes
Kinect Port
External USB Adapter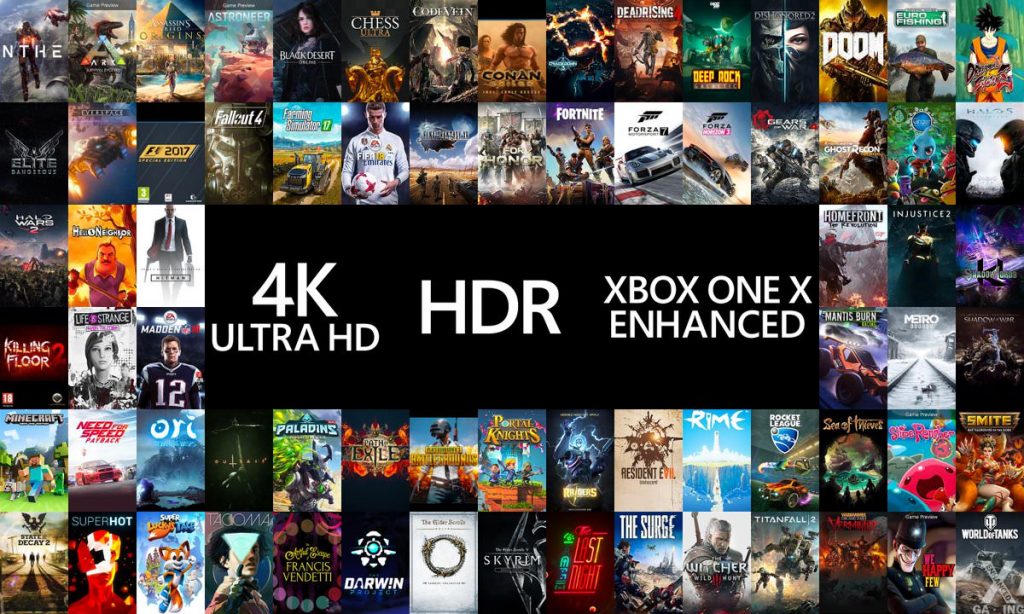 Enhanced Games
One of the first titles that will make full use of the Xbox One X capabilities will be Forza Motorsport 7 (which was announced during this year's E3 presentation). This racing game will be played in 4K and sixty frames per second. The game released earlier than the console itself, on October 3rd, but that's not unusual: games that support Xbox One X also work on the regular Xbox One.
When the Xbox One X is released, there will be 22 'console launch exclusives'. These are games that, as it appears now, will only be available on Xbox One (X) during launch and for a short period of time afterwards (but then will release on PS4 (Pro). The Xbox One will also get access to the games from the original Xbox, that black box that was used in the battle against Sony PlayStation 2 and the Nintendo GameCube. The more games, the better in my opinion.
The Xbox One X is a powerful machine and guarantees the ultimate gaming experience. With 6 TeraFlops of GPU power, 12GB memory and 4k and Ultra-HD support, this console comes with everything you need to get started with the next generation of gaming. The Xbox One X includes support for tons of new titles and many games that are already released. Move over PC gamers because the Xbox One X is the real deal. Are you upgrading to the new console? How do you think it compares to a good gaming rig or the PS4 Pro? Let us know in the comments!