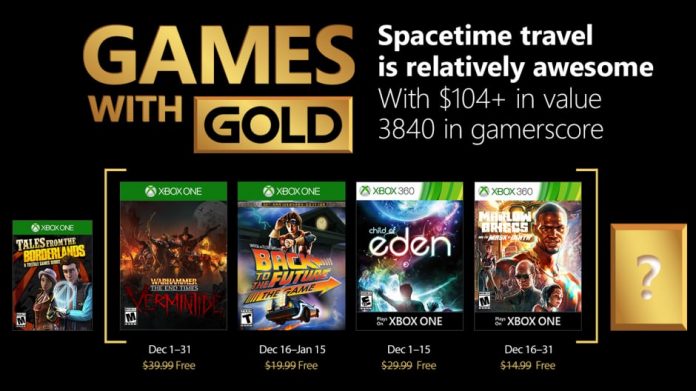 With December nearly in sight, Microsoft has gone and revealed the lineup for Xbox games with gold. There will be four games in total spread across both the Xbox One and Xbox 360.
The Xbox One games for December are Back To The Future: The Game – 30th Anniversary Edition and Warhammer: End Times – Vermintide.
Back To The Future is an episodic adventure brought to you by the fine people over at Telltale Games. It's available to download for free from the 16th of December until the 15th of January. But, Before that's available, Warhammer will be coming to Xbox One at the start of December and will be available to download until the 31st of December.
For Xbox 360 owners, you can look forward to action game Child of Eden for the first half of December with Marlow Briggs and the mask of death available to download for the second half of December. Because of Backwards compatibility, both of these games will be playable on Xbox One.
Novembers free games are still available to download. For Xbox One, Track Turbo is free until the end of November along with Deadfall adventures for the 360. Telltale's Tales From the Borderlands is available free of charge until December 15.