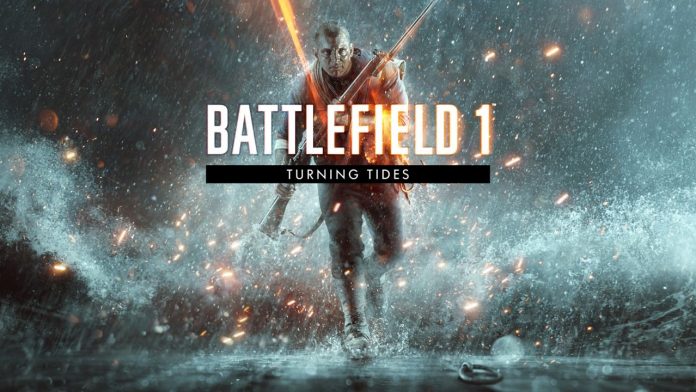 Gamers will soon be able to do battle on land, sea, and air with the latest expansion pack coming to Battlefield 1. Called Turning Tides, it will be the 3rd expansion pack available for Battlefield 1.
Turning Tides will be released in 2 waves (get it) with the first wave coming on the 11th of December for those who own the premium pass for Battlefield 1.
Turning Tides will take you to new locations such as Cape Helles in Gallipoli and Achi Baba. You will be part of a British amphibious assault on the Gallipoli peninsula. A New Infiltrator Elite Class has been added along with L Class destroyers and 6 new guns and 2 melee weapons added to your arsenal.
The Second wave which is coming just a few weeks after the first in January 2018 brings players to the North Sea to tackle two other unique maps: Zeebrugge and Heligoland Blight.
The people from EA has also announced that there will be a free trial of the previous two expansions: They Shall Not Pass and In The Name Of The Tsar between November 22nd and December 4th.
Fall of Empires Operation Campaign will be available for all Battlefield 1 owners from the 22nd of November to the 6th of December. Fall of Empires combines two Operations: Conquer Hell and Iron Walls. These are in turn inspired by two 1918 events: the battle of Vittorio Veneto and the Meuse-Argonne offensive on the Western Front.
For more info check out the Battlefield 1 blog.