Having confirmed more than 80 exhibitors that will be appearing at PlayStation Experience, have Sony possibly spoiled their own party?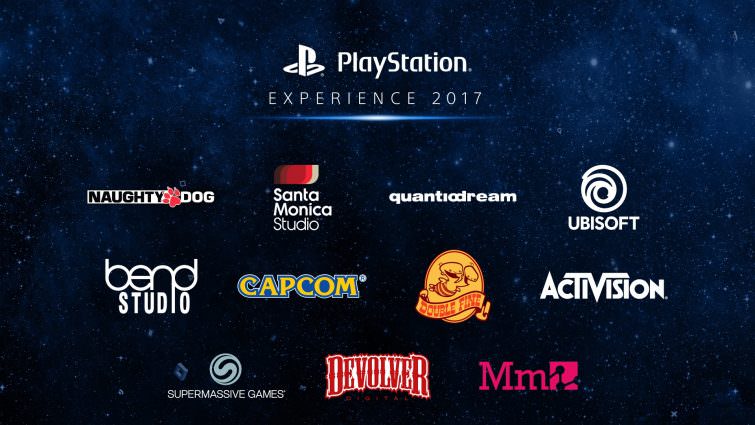 Having already shown off game-play of their 2018 exclusives at Paris Games Week, I'm curious to know what more they can show us at PSX. The Last of Us part II  gave us some in-game cut-scene while Detroit: Become Human stirred the interpot with its dark and provocative theme.
Game Awards 2017
Death Stranding confused, amazed and vindicated the eager masses on Thursday night. Never have I been so uninformed yet enticed by an eight minute trailer in all my tender years.
What we presume to be Dark Souls 4 got a teaser trailer at last nights Game Awards in LA. Give that the teaser lasted a mere 30 seconds it's possible that Sony have secured the rights to show it at PSX.
Also shown at the Game Awards show was PlayStation exclusive Dreams. If I had to hazard a guess, it would be that Media Molecule will make a presentation tomorrow at PSX. Dreams is slated for release in 2018.
Games like Detroit: Become Human along with Days Gone and Spiderman could also be playable on the show floor given all three studios will be in attendance. Whether we get concrete release dates for any of these games is another matter entirely.
Earlier this week the release date for God of War was leaked on the PlayStation Store. It seems that it'll be following past entries in the series with it releasing on the 22nd of March, just like the first God of War back in 2005.
PlayStation Experience takes place in Anaheim, California on December 9th and 10th. The Show opens at 10AM and closes at 10pm on December 9th and opens at 10AM and closes at 6PM on the 10th.
Below you'll find the list of exhibitors confirmed so far. More may be added in the coming days.
11 bit studios
Activision Publishing, Inc.
Adult Swim Games
Atlus/Sega
Bend Studio
Blue Mammoth Games
Bungie & Activision
Capcom
Deep Silver
Devolver Digital
Double Fine Productions
Electronic Arts
Epic Games
Humble Bundle
iam8bit
Insomniac Games
Japan Studio
Limited Run Games
London Studio
Media Molecule
Naughty Dog
Polyphony Digital
Quantic Dream
Rebellion
Santa Monica Studios
Sunsoft
Supermassive Games
Ubisoft Entertainment
An exhaustive and frankly exhausting list can be found here.