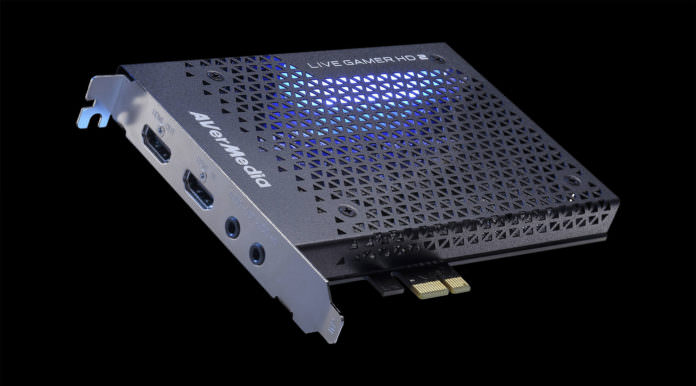 With the major boom that is content creation and more specifically the streamers in the video game industry, many of those creators are looking for ways to enhance their content. One of the major benefits of choosing a good capture card is that your streams will look more professional, the video will be higher quality and you can stream your Xbox One and PS4 games directly from your PC! This is where the AVerMedia Live Gamer HD 2 comes in.
AVerMedia is a company with extensive experience in the subject of video captures and now we have version 2 of its famous Live Gamer HD. This new version offers multiple features that provide ease of transmission for any type of user.
A capture card is a basic investment for those who plan on streaming frequently and want to do it in the most professional way possible. While you can definitely stream without a capture card, the reality is that it will diminish your PCs performance by taking resources to process the video rendering. With a capture card, those extra resources can be used for something else as all the video processing is done by the capture card.
One of the advantages with AVerMedia and Live Gamer HD 2 is its plug-and-play system since we do not need to install any kind of driver, just insert it into the PCIe slot of the computer to start using it. Likewise, AVerMedia's RECentral 3 is specialized software that will detect the capture device from the moment you install it in the system, so you can start using it practically when you turn on your computer.
Specifications
| Specs | |
| --- | --- |
| Max Resolution | 1080p60 |
| PC interface | PCIe |
| Pass-Through | Yes |
| Ultra-low latency | Yes |
| MJPEG | Yes |
| Without compression | Yes |
| Embedded Software | RECentral 3 |
| Supports XSplit & OBS | Yes |
| OS | Windows |