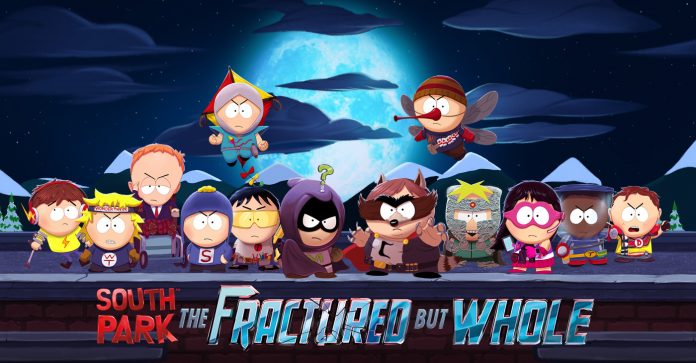 With all the announcements of third-party games making their way onto the Switch, one game you probably didn't expect to join that list would be South Park The Fractured But Whole.
Not because The Fractured But Whole is a bad game, quite the opposite in fact. But because I've always had a perception of Nintendo as a kid-friendly console. In saying that DOOM is and Dark Souls soon will be playable on The Switch.
Well, if a leak from Australian website Sanity is to be believed, South Park will be launching on the Nintendo Switch on the 13th of March. There's been no confirmation or denial from Ubisoft or Nintendo of whether South Park The Fractured But Whole is coming to The Switch.
It'll be interesting to see whether Nintendo accept the game in its current form or could they want some scenes in the game to be censored? Unlike the Stick of Truth which was censored in Continental Europe and Australia, The Fractured But Whole was fully playable without censorship in every region.
Adding these mature titles like DOOM, Dark Souls Remastered and possibly South Park is a great way for Nintendo to increase its player base. And if Breadth of the Wild and Mario Kart hasn't convinced you to buy a Switch then I'm presuming you'd be one of those gamers Nintendo will be looking at to buy a Switch.
If South Park launches on The Switch will that convince you to buy on if you're still on the fence? Let us know in the comments below.
https://elitegamer.ie/south-park-the-fractured-but-whole-review/