Home
Tags
South Park The Fractured But Whole
Tag: South Park The Fractured But Whole
From Dawn Till Casa Bnoita is a short DLC, but the fact that its free means you cant really criticise the length. I think they knew that From Dusk Till Casa Bonita wasn't deep enough to warrant a price.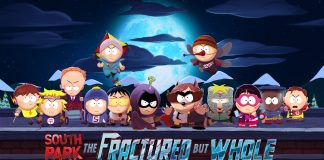 With all the announcements of third-party games making their way onto the Switch, one game you probably didn't expect to join that list would be...
The long-awaited sequel to 2014 hit, The Stick of Truth is finally here. Since they announced that a sequel would be coming, Ubisoft San Francisco...