For many, owning a low-end PC or a three-year old laptop is a strange torture. Here you are with a gig a VRAM and a 5th-generation i5 watching folk get free chicken or get mugged repeatedly in San Andreas on YouTube staring at the Steam logo on their taskbar. Playkey is an ongoing project in cloud-gaming since 2012 with a launch of a working programme in 2014.

This games dolt reviewed Playkey for a different outlet a couple of years ago and found the line-up of games to be limited but saw the potential of the service. The lag was acceptable while the system for using one's own library for accessing games meant that any additions to the Playkey library can be sourced for the best price possible. Playkey now offers discounts of up to 25% on titles bought through the service and it supports Steam and uPlay libraries.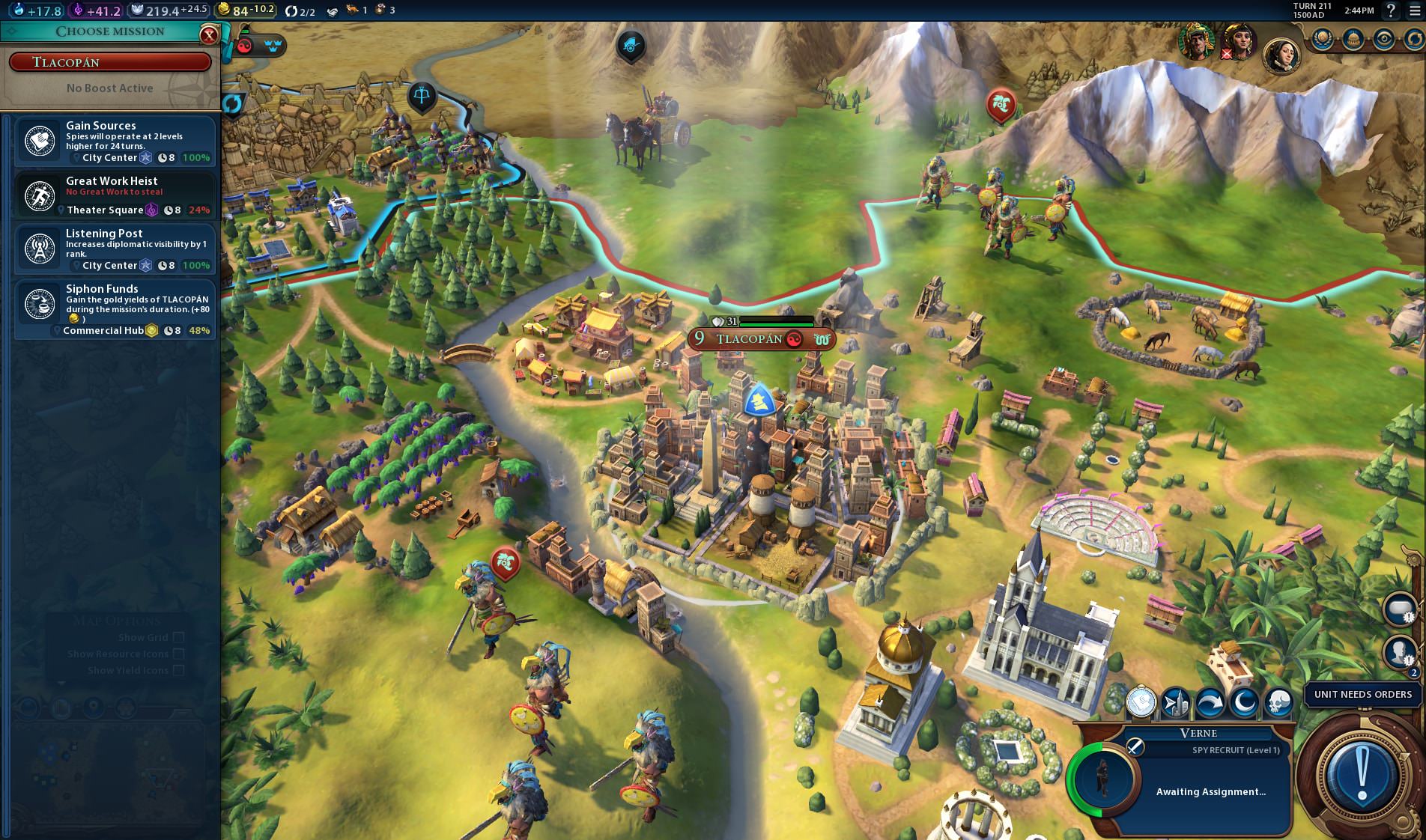 Skeleton Key
It's coming up on three years since Playkey launched and since then the library has swelled to over 250 titles with six performance levels for a subscriber to choose from. Staring at €12 per month for 720p30 playback over a min. 10 Mbit/s connection. Those who want the very best can avail of a night-owl plan with Full HD 60fps gaming over a min. 25 Mbit/s line for €55p/m. There are caps on hours you can play above the minimum settings so keep an eye on that.
Having expanded their line-up, service and tech, it seemed like a good time to get to know more about Playkey. I caught up with Egor Gurjev, CEO and founder of Playkey to understand the service and its technology a little better.  To find out where Playkey comes from and more importantly, where it is going.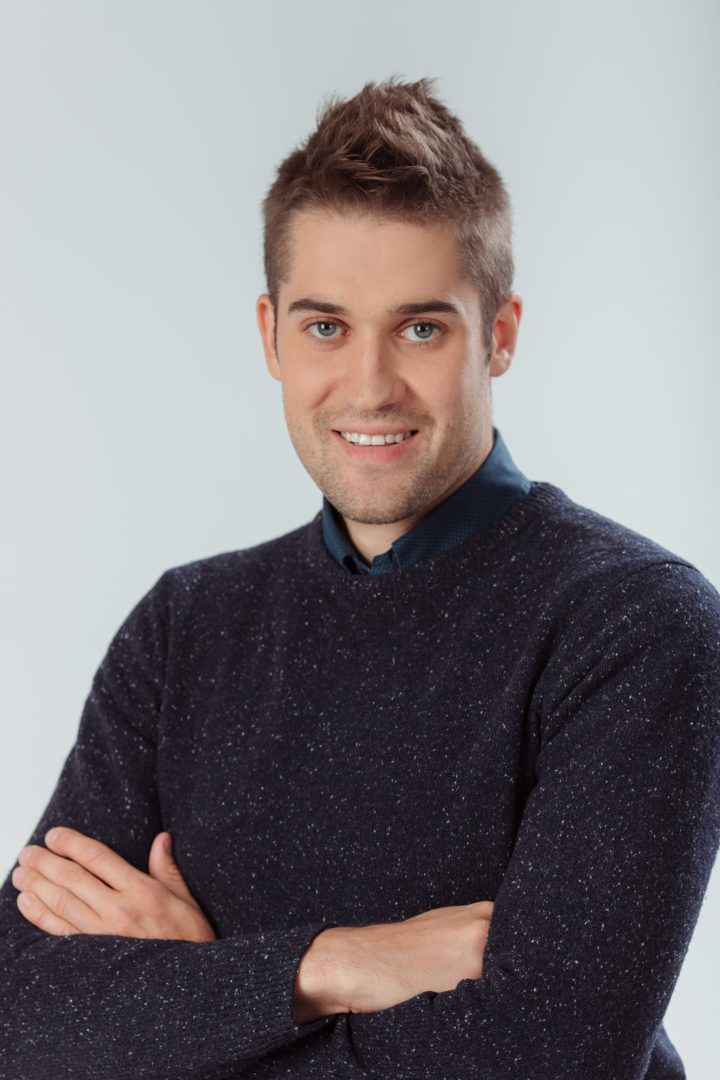 From the very beginning, Egor and Playkey's mission was simple as Egor explains:
"Our goal has always been to provide gamers with low end-PCs the ability to play triple-A titles with ease, regardless of the machine they are using… By the end of 2014, we were successful in this. We launched Playkey as a centralized cloud gaming platform, offering users the access to the titles they wanted to play."
A thankfully familiar story in the gaming industry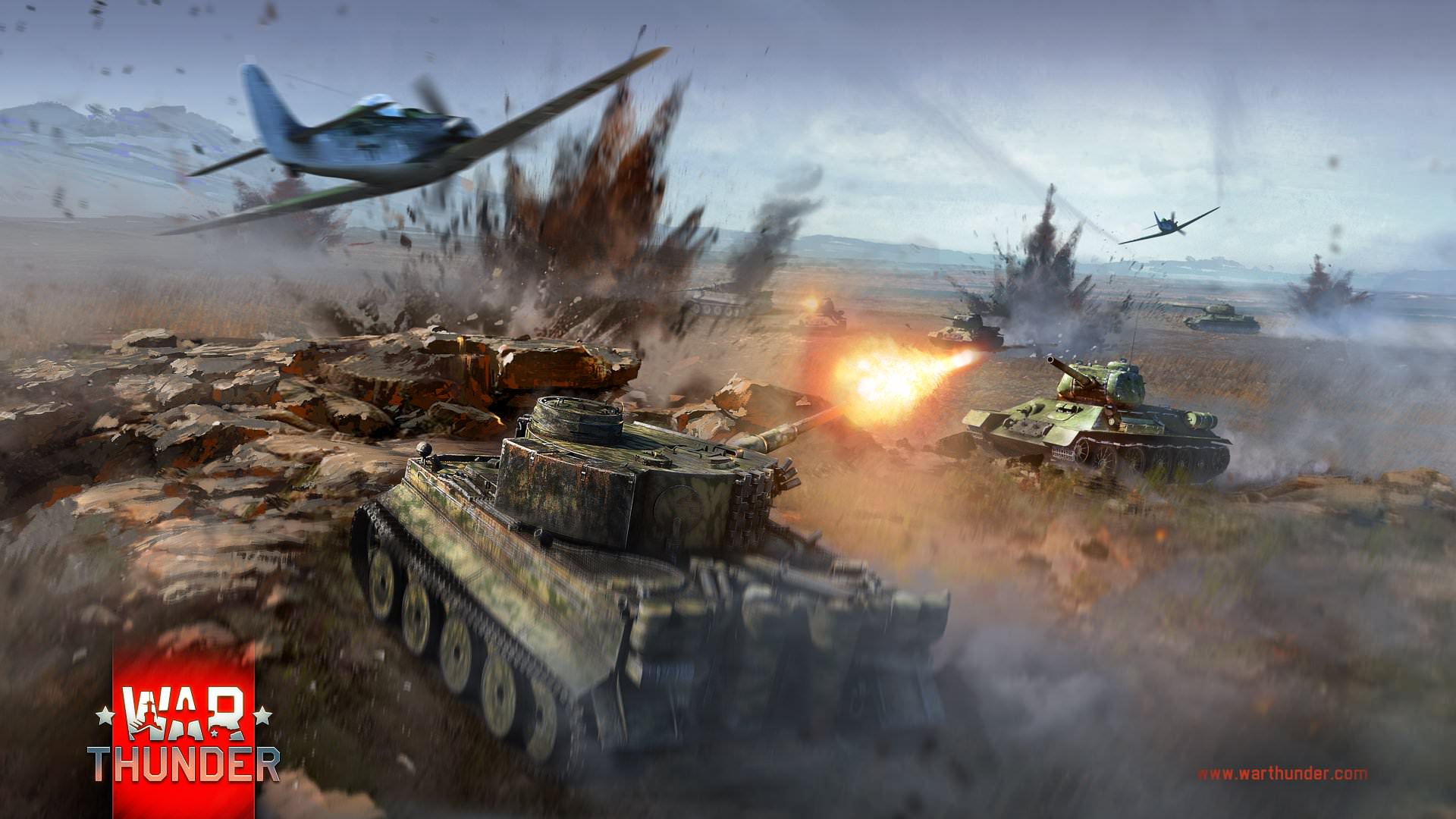 As a gamer growing up, Egor found his interests diverged from what educators deemed worthy:
"Growing up I was more interested in computers and technology, finding out how they worked more so than standard education and learning. It was this passion and love of gaming that led me to save and buy a GPU card and the rest formed from there.
Playkey stemmed from my love for gaming. When I started interacting with the community from Playkey's VK first commercial version group I understood what the players needed. I found the right way after a survey we conducted and personally communicated with the gamers: It became clear that people want to play new games, but their computers are not powerful enough to run majority of the new games and buying a new machine that can handle large games is not an option for everyone."
Wordplay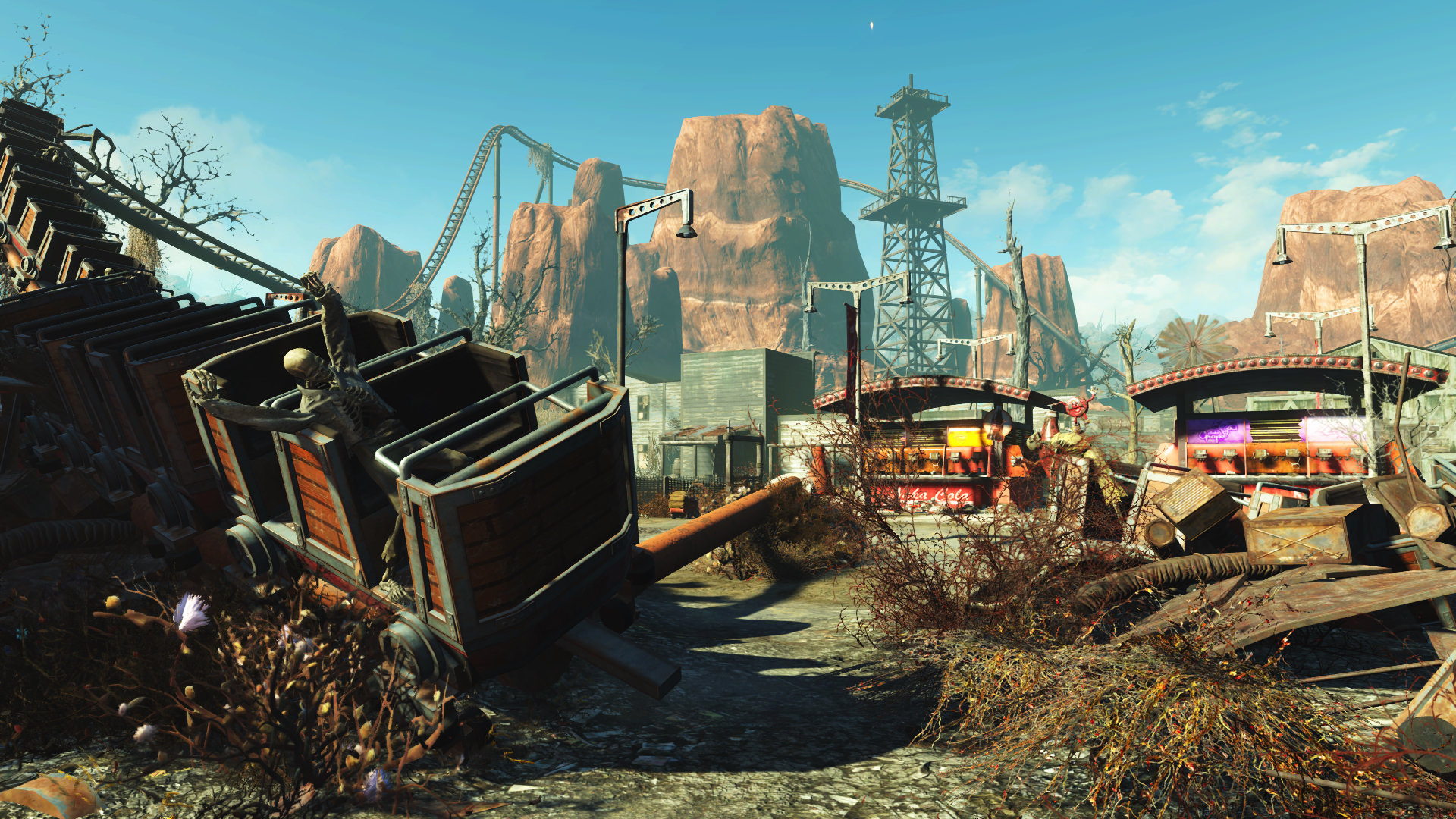 There was clearly a thirst for Egor and Playkey's vision and after demonstrating the tech for pockets of gamers, gathering loyal followers, positive word-of-mouth and constructive criticism, the service exploded (metaphorically, thanks be to Jesus) through 2016/17. With that scaling up of user-base came expansion in the office and room to innovate beyond centralised server-only streaming service:
"By early 2016, we had 10,000 subscribers, 4,000 loyal paying users and 200,000 registrations. Jump forward to late 2017 and those numbers had vastly grown to 250 000 accumulative paying users. The team behind Playkey – there is 45 of us and growing – are all passionate about the video games industry with extensive experience. We also have a number of great specialists working with us as advisors and as a whole, we are all aligned in our goal to continue the successful growth of Playkey."
Cloudbusting (Yes, I do Kate Bush puns)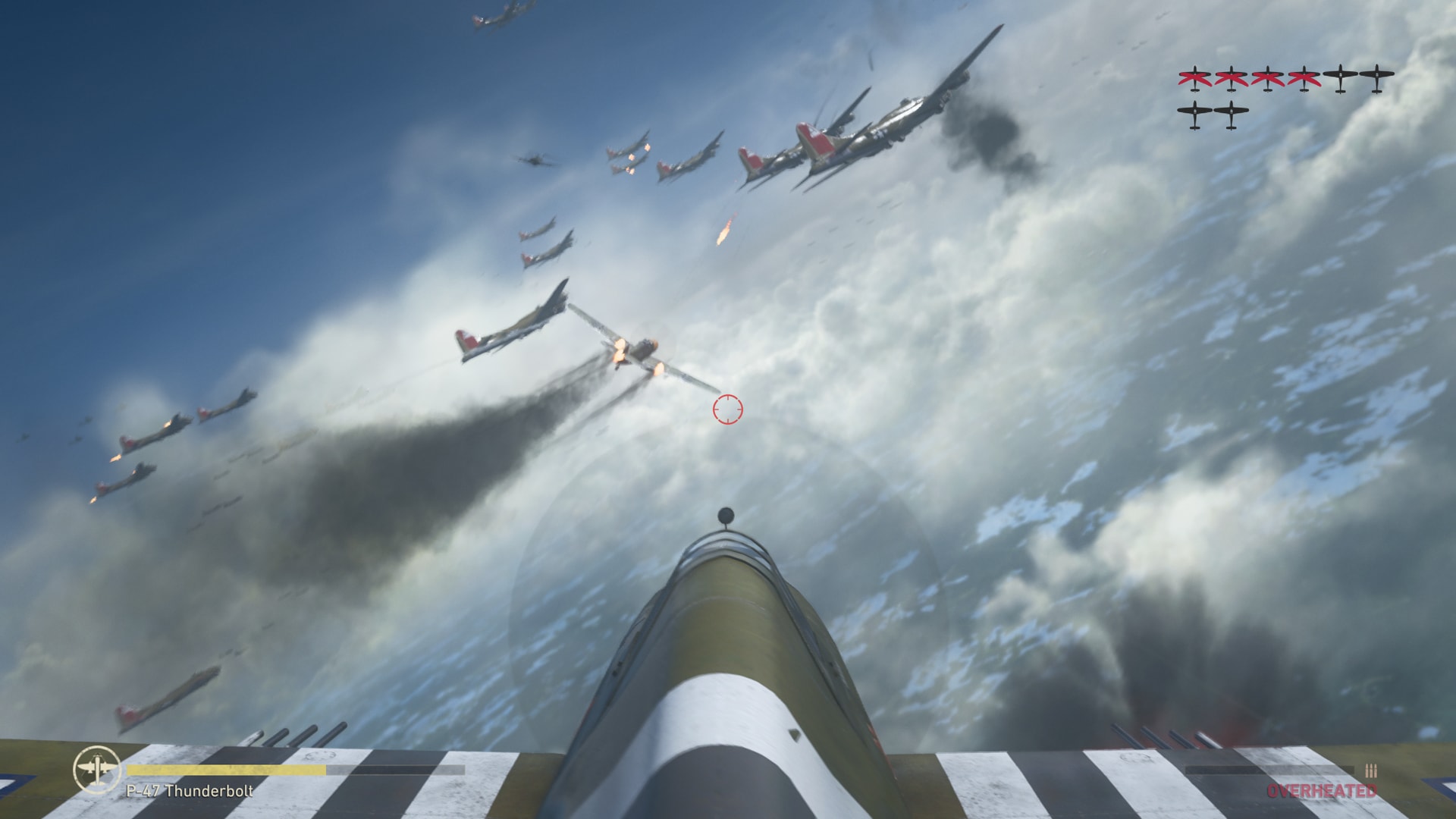 When discussing plans for a true cloud experience, Egor elaborates:
"Playkey aims to move away from the previous server only system technology and create an ecosystem for cloud gaming; The decentralized cloud gaming platform Playkey. This will feature dozens of independent owners of powerful computers worldwide ("miners") united within a community, and acting as cloud gaming service providers. The servers will still exist within the ecosystem as a minimal base to support the users and the gameplay.
All parties benefit from participating in the Playkey Ecosystem. Miners get an efficient option to utilise their computational capacities which is less risky than cryptocurrency mining. Playkey users will be able to choose the best and closest server for playing the game of their choice, whilst game developers and publishers will expand their client base. It's an ecosystem that is beneficial to all parties.
We do understand what is valuable for video gamers and know how to satisfy their needs. A new model will even scale up our opportunities with the help of p2p and blockchain tool.  Moreover, unified high standards of cloud gaming service (SLA) will be set in the form of a miner-gamer smart contract. And the price will be organically featured with ordinary market rules."
Cloud Cover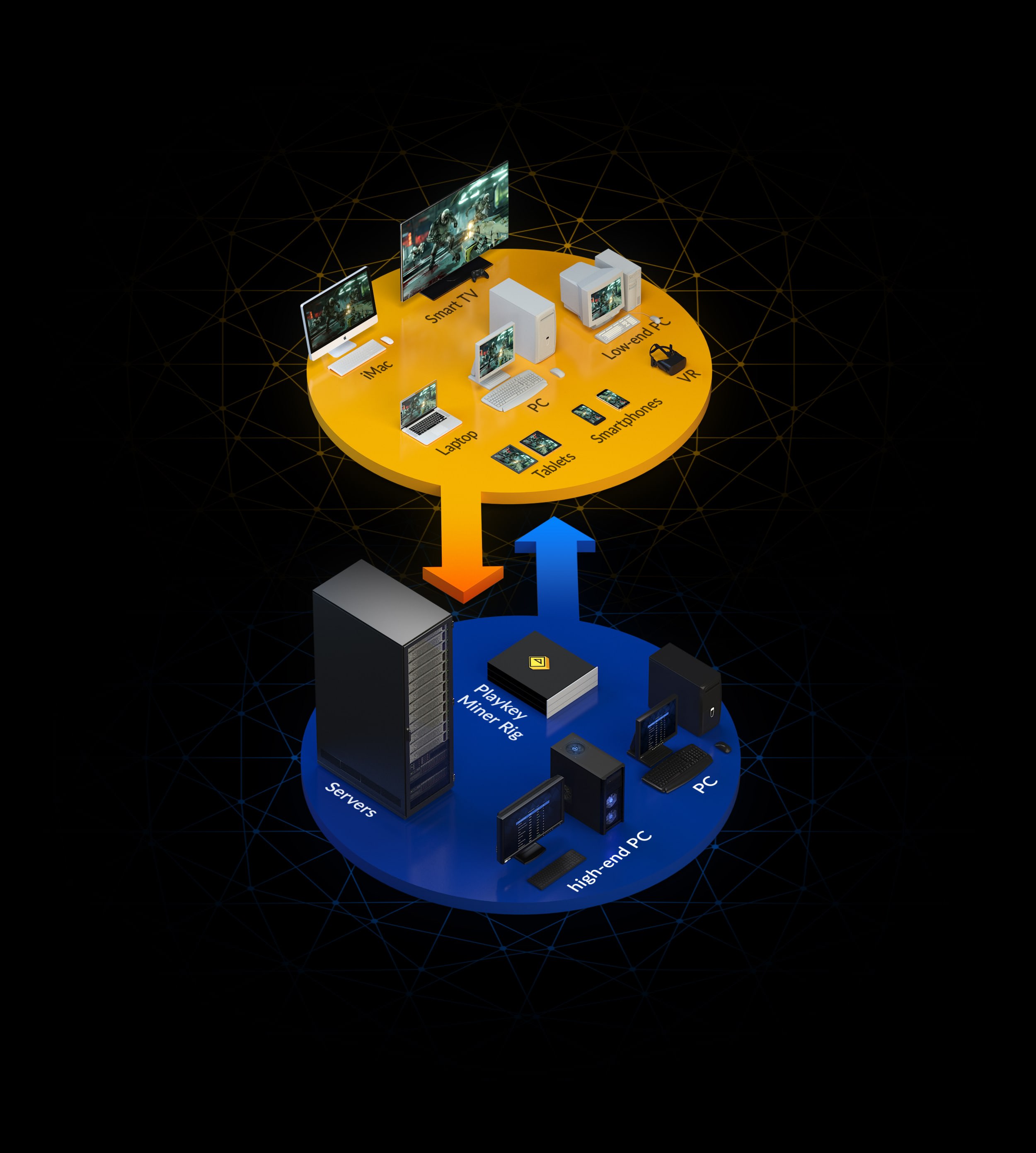 The technology on which Playkey currently runs is mainly based on the aforementioned central servers but there are lot of serves and they aren't all that central (well, for Europe anyway).  The partial decentralisation is ongoing as Egor explains:
"We have over 120 servers worldwide, in London, Moscow and Frankfurt and this is something that we're expanding through the decentralized cloud gaming ecosystem. By gaming on the cloud, we eliminate the problem of waiting on downloads and the necessity of the hardware freespace to install the game. Cloud gaming allows you to start playing games instantly, as the server already has the game installed and updated.
By continuing to expand the Playkey ecosystem, we will be able to continue to provide a service with new servers to accommodate the constant stream of new users within new markets for example in the USA or in the South Korea.
We already have the existing working product that empowers us with the real experience. For example a gamer needs a 10Mbps at least Internet connection and the Playkey streaming technology offers a gaming process with overall latency about 90ms – a man blinks slower! To play a gamer should have a minimal tech requirements of its PC – Windows XP, 7,8,10 with DirectX 9.0 that is not the problem for a PC owners now at all. Moreover the Playkey make a laptop with Mac OS X owners to play PC games that are originally not adapted for the Mac.   And we are gonna save the best features of the centralised cloud gaming platform as we migrate to the decentralised one."
A comprehensive list of games, tariffs and T&Cs can be found on Playkey.net and we'll have a comprehensive review of the service in due time. Gamers can also avail of a free trial showcasing Doom, Hitman, Dishonored and Mafia III to highlight the polygon throwing capabilities of Playkey. While Sid Meier's Civilization VI will show off the processing grunt and hefty RAM of the services machines.