Gaming laptops are strange devices. The principles by which a mobile computing platform are built don't seem conducive to a great gaming machine. Building a light, ergonomic device that balances power and efficiency is not an easy task before even considering gaming performance. The HP Omen X 17 seems to have been designed for gaming first with portability coming much later – this will please many people whilst simultaneously turning many others away.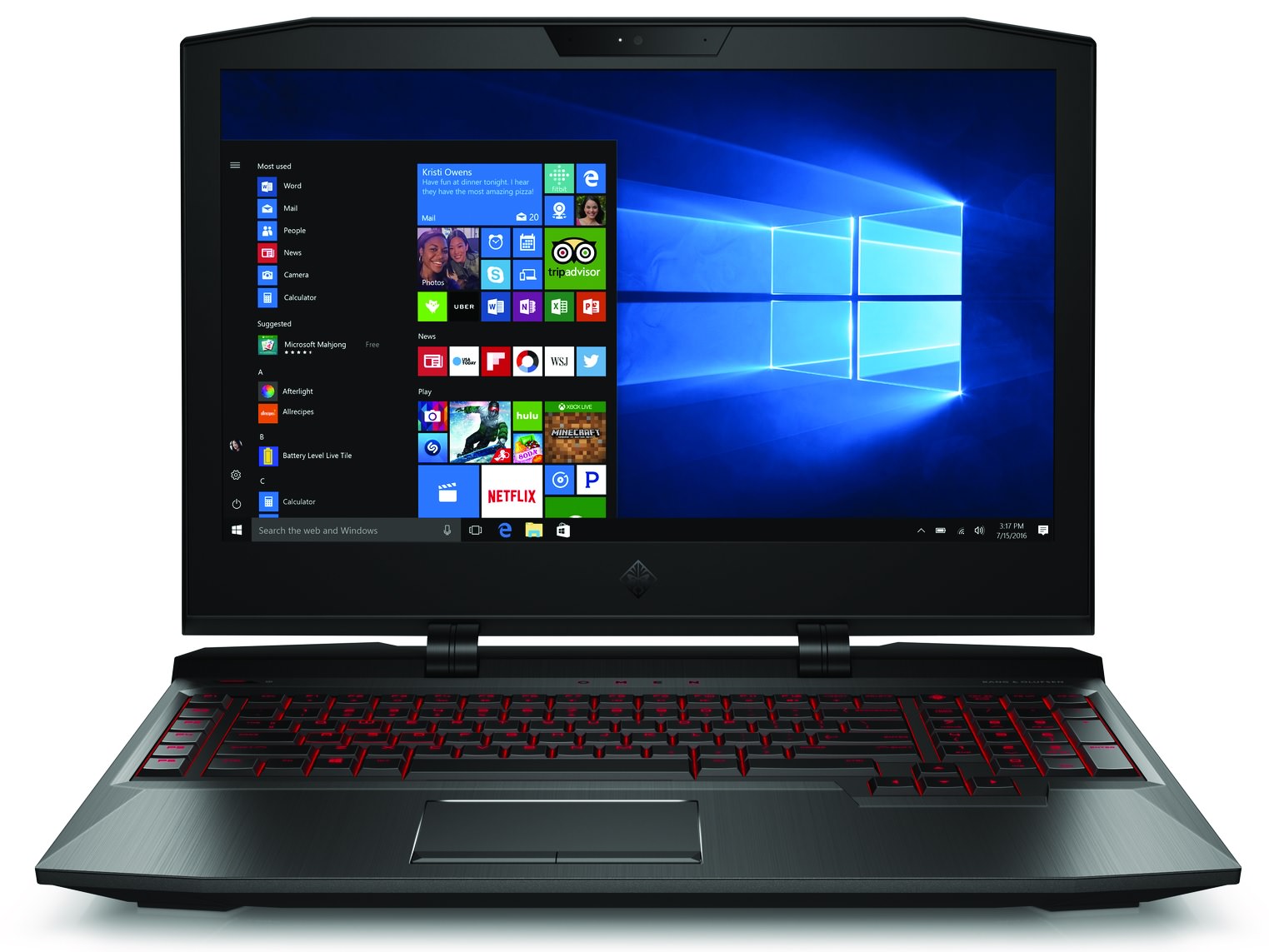 Review unit loaned to EliteGamer, the Omen X 17 retails at around €3,299
A Wide-ish Range
This games clown was sent an 17-ap000na (specs below) for review. This particular model comes in at around €3,300 and sits in the middle of the range. The least expensive 'X' starts just below the price of our review model and swaps the SSD for a GPU upgrade.
There are currently four models available from HP directly but expect more in the future. The two at the top of the line sport 4K screens, 32GB RAM and a GTX1080M aiming to deliver a full beast-PC experience while still being somewhat portable.
Raison d'être… Performance
Obviously our review model's 1070, 16 gigs of DDR4 RAM and an i7 is going to do the job on any game, albeit stopping quite a bit short of max settings at the 120 frames this monitor would love you for. Instead of a bank of actual benchmark tests, which is boring AF; I went down the "play a reasonably demanding game I like" and one benchmark route.
Outputting 4K movies and videos through the HDMI is recommended with this model but 4K gaming is certainly not
Playing Rainbow Six: Siege at 1080p with all the unnecessary graphics options at max. settings (about 6.7GB of VRAM tied up), the machine's lowest figure in a PvP game was a respectable 67 frames per second. A brief drop from the 85-100 range that the Omen X 17 spent most of its Siege-time in.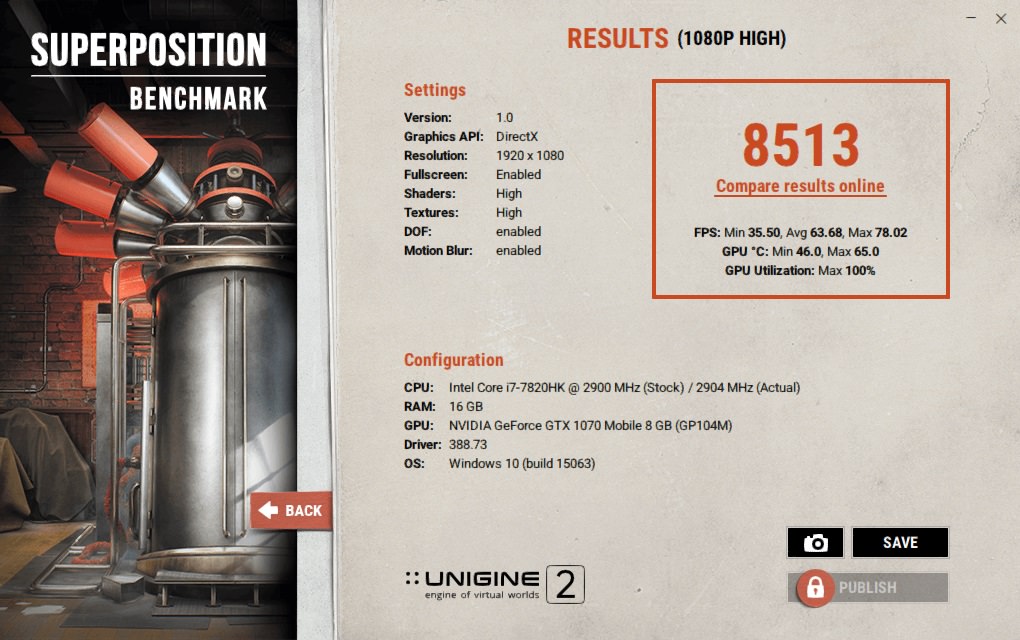 We benched the HP Omen X 17 using Unigine Superposition using '1080p High' and '4K Optimised'' (4.1GB) despite a 1080p screen on our review model. At '1080p High', it kept a respectable 60-ish frames but with some drops to the mid-thirties during the beefier scenes.
You can output 4K from the Omen X 17 through the HDMI but it benched poorly, predictably coming in around half the average fps of the more appropriate '1080p High'. Outputting 4K movies and videos through the HDMI is recommended with this model, 4K gaming is certainly not.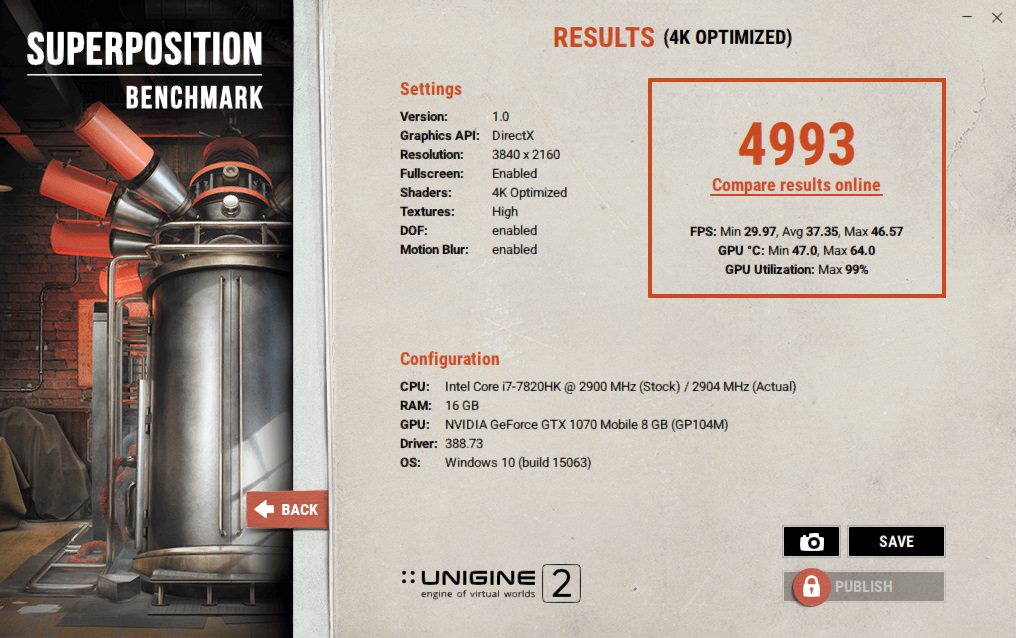 A Bold, Divisive Look
Absolutely diving into the Omen aesthetic seen in the HP line so far, the Omen X 17 is the same aggressive angular design with a mixture of textures and plenty of stand-out decals and accents. The screen cover sports a shiny discontinuous 'X' mark which comes to life on start-up and is RGB enabled.
The hinge arrangement and screen bezel, though likely present for functional reasons, actually suit the futuristic stylings of the machine. The beveled corners which adorn the lid and facing palm surface are similarly congruent with the design.
it is worth mentioning the large bezel and deceptively large hinge area make this 17" screen closer in dimensions to a 19 incher with no extra screen for your troubles
The lighting system on the non-keyboard elements of the Omen X 17 is broken up into eight different sections and has no use beyond the aesthetic. The desktop feature of mapping component temperatures to lighting sections has unfortunately been given the chop. There is only a selection of 20 colours for these exterior lights. The keyboard sports thousands more colours to choose from and the keys are individually customisable.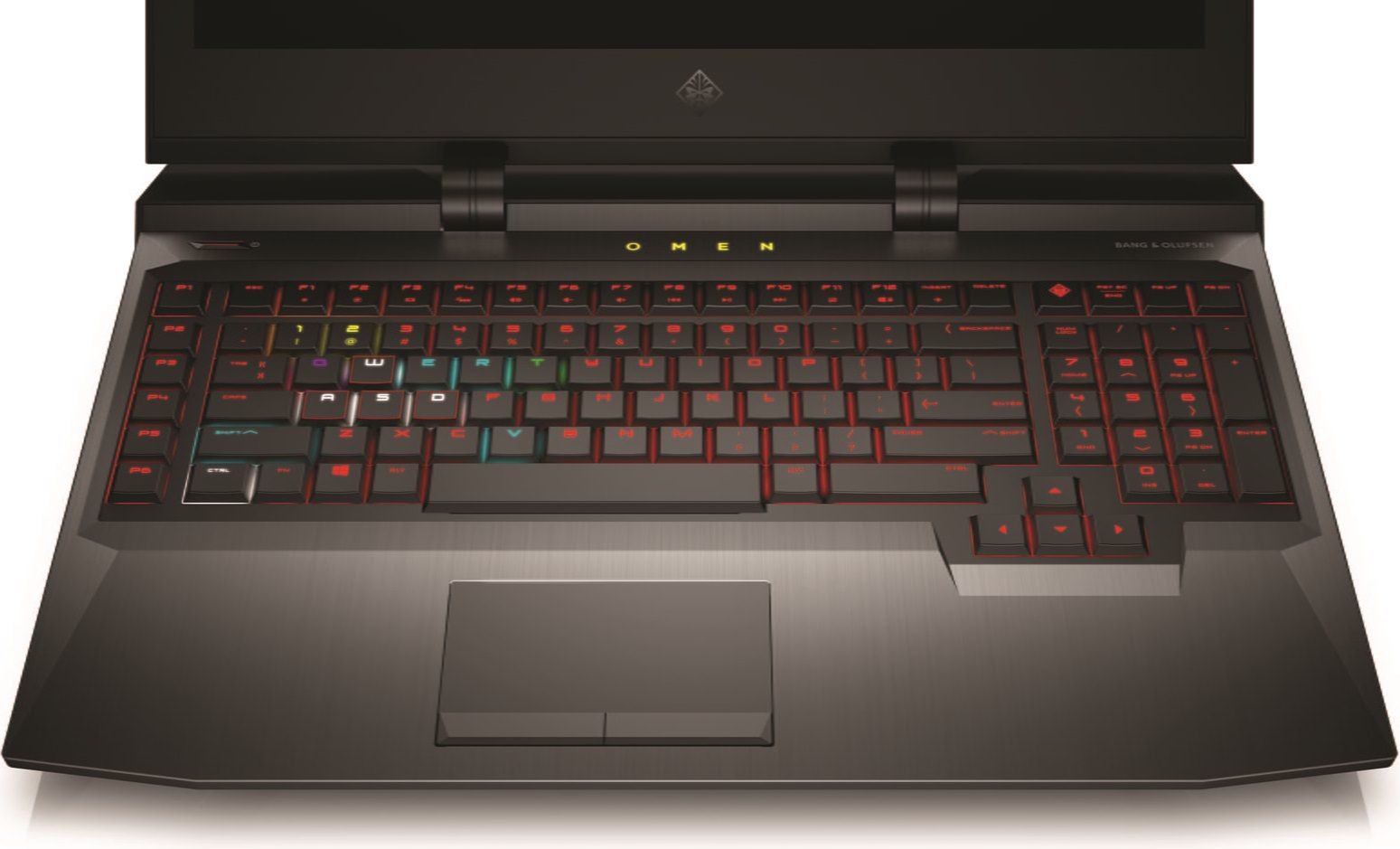 Display of Intent
Our review model sports the lower resolution but arguably gamier 120Hz 1080p IPS panel. What we lose in pixels, we gain in refresh rate and I am sure there are those who disagree but smooth beats sharp anyday when it comes to gaming. The IPS WLED-backlit panel has an incredibly bright ceiling but middling contrast – movies and TV look colour-correct and natural but the average contrast is noticeable.
As you would expect from a gaming laptop with a 120Hz screen, the black-white-black response time is good at 23ms but not in the desktop gaming monitor league. (Figure from LaptopMedia Labs)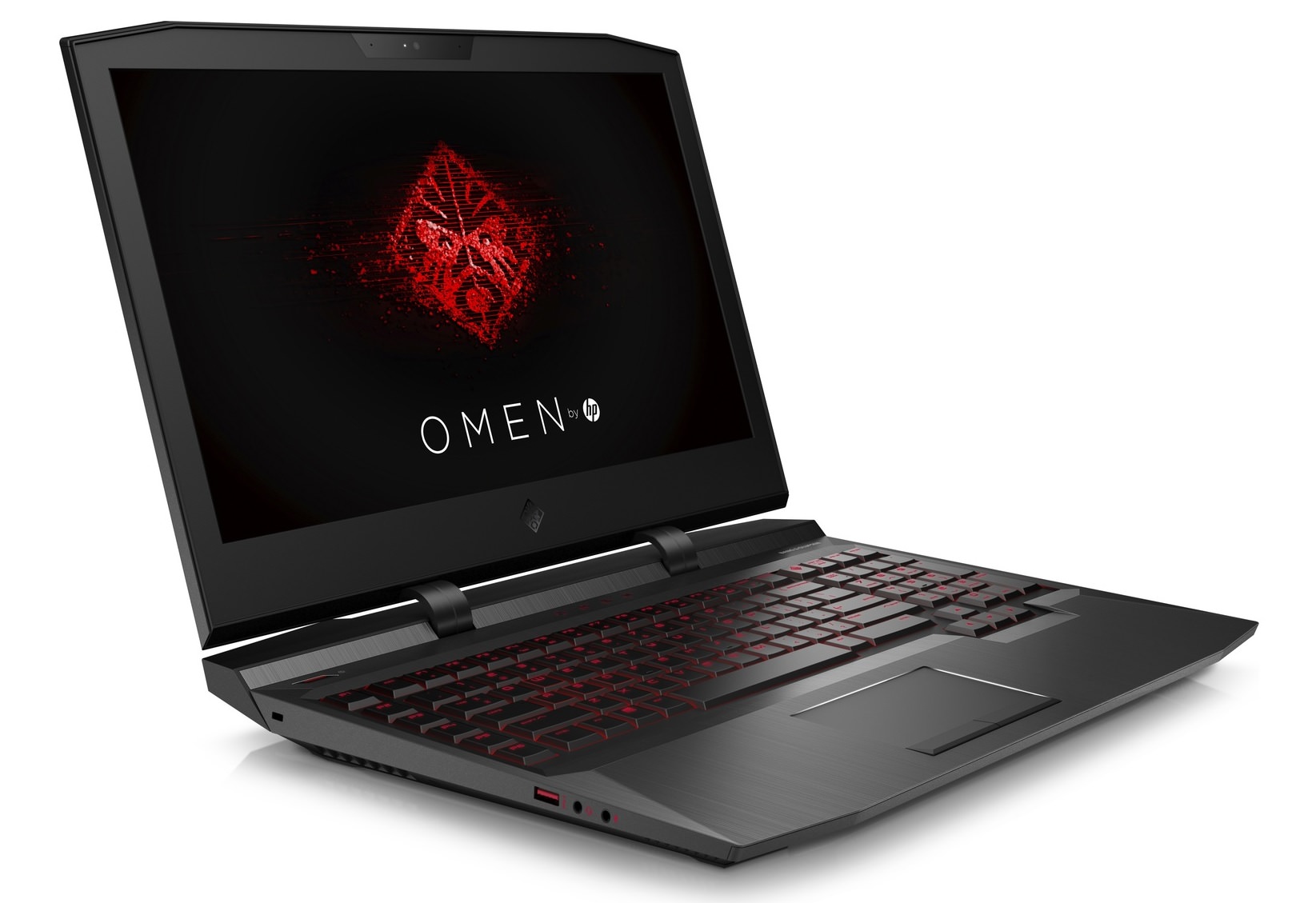 Taking the Lap Out of Laptop
A 17" screen with all the trimmings of a gaming laptop was always going to be heavy and the zealous provisioning of underside cooling ports was always going to provide some heat-related lap discomfort. However, the nigh-on 5 kilogram heft and heat output of the HP Omen X 17 means that for most users, traditional lap-based operations are out of the question.
The dimensions of the device can add to the awkwardness of lap use but some laps are bigger than others so this won't be an issue for everyone. But it is worth mentioning the large bezel and deceptively large hinge area make this 17" screen closer in dimensions to a 19 incher with no extra screen for your troubles.
There is also a power brick that isn't much smaller than an ASUS AiO PC – it's a beast that asks the OG Xbox One power unit, 'Do you even lift, bro?'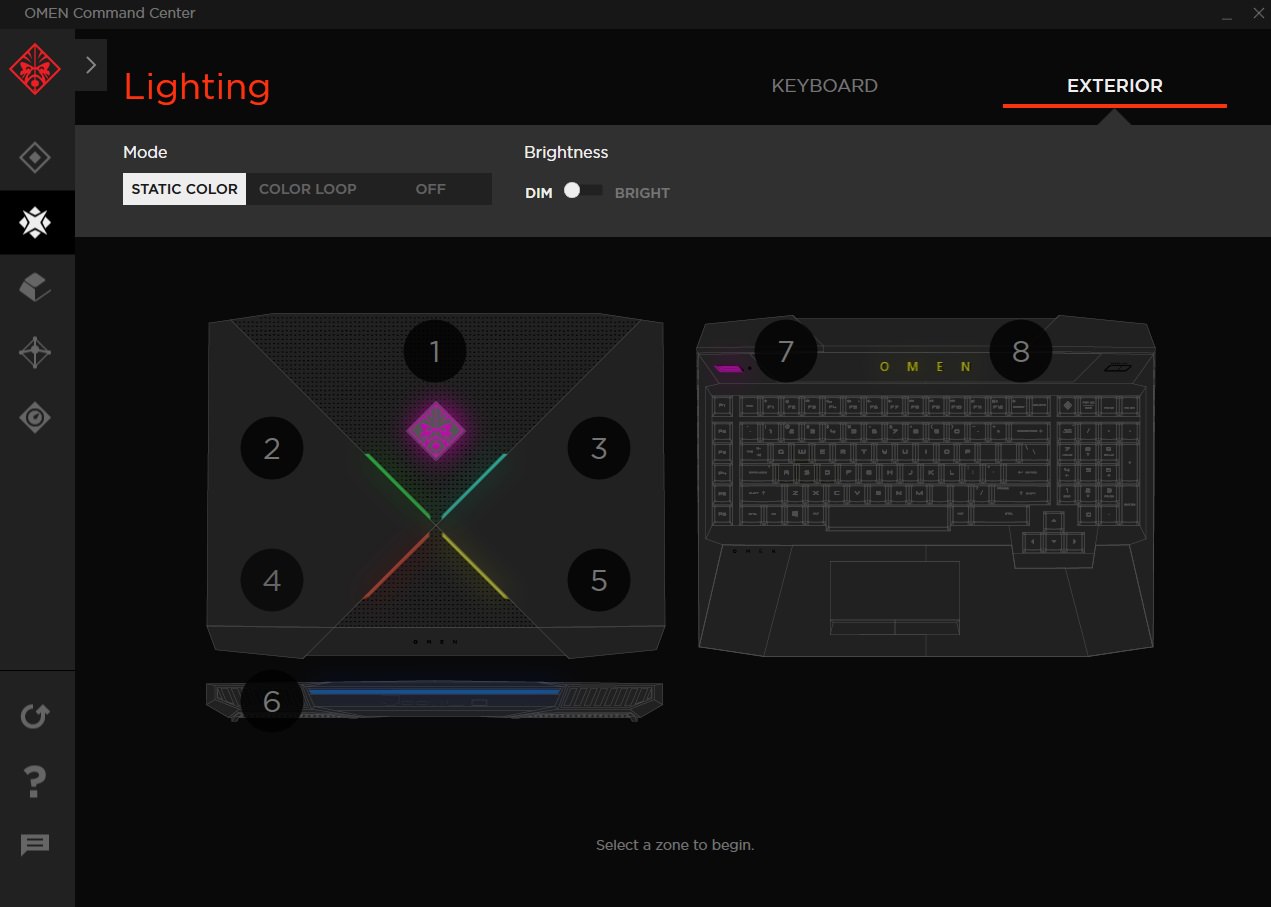 As a Portable Desktop However…
Once you realise that this is not a heavy laptop but rather a light PC that you can bring anywhere in a bag and will let Adam play CS:GO (for about an hour) when he forgets to buy pre-paid electricity; the perspective shifts quite a bit. To buy a desktop with similar specs complete with any 120Hz IPS G-Sync monitor (€350+) and decent mechanical keyboard (€60+) would cost well over €2,200. Less, if you self-build.
When you consider the portable premium, the HP Omen X 17 (ap000na) begins to look like a good deal if you struggle to find time to game at home or love a LAN party. There is a market for a device that can output high-quality graphics on a G-Synced 120Hz screen anywhere and HP didn't hold back in attempting to deliver something especially for that market.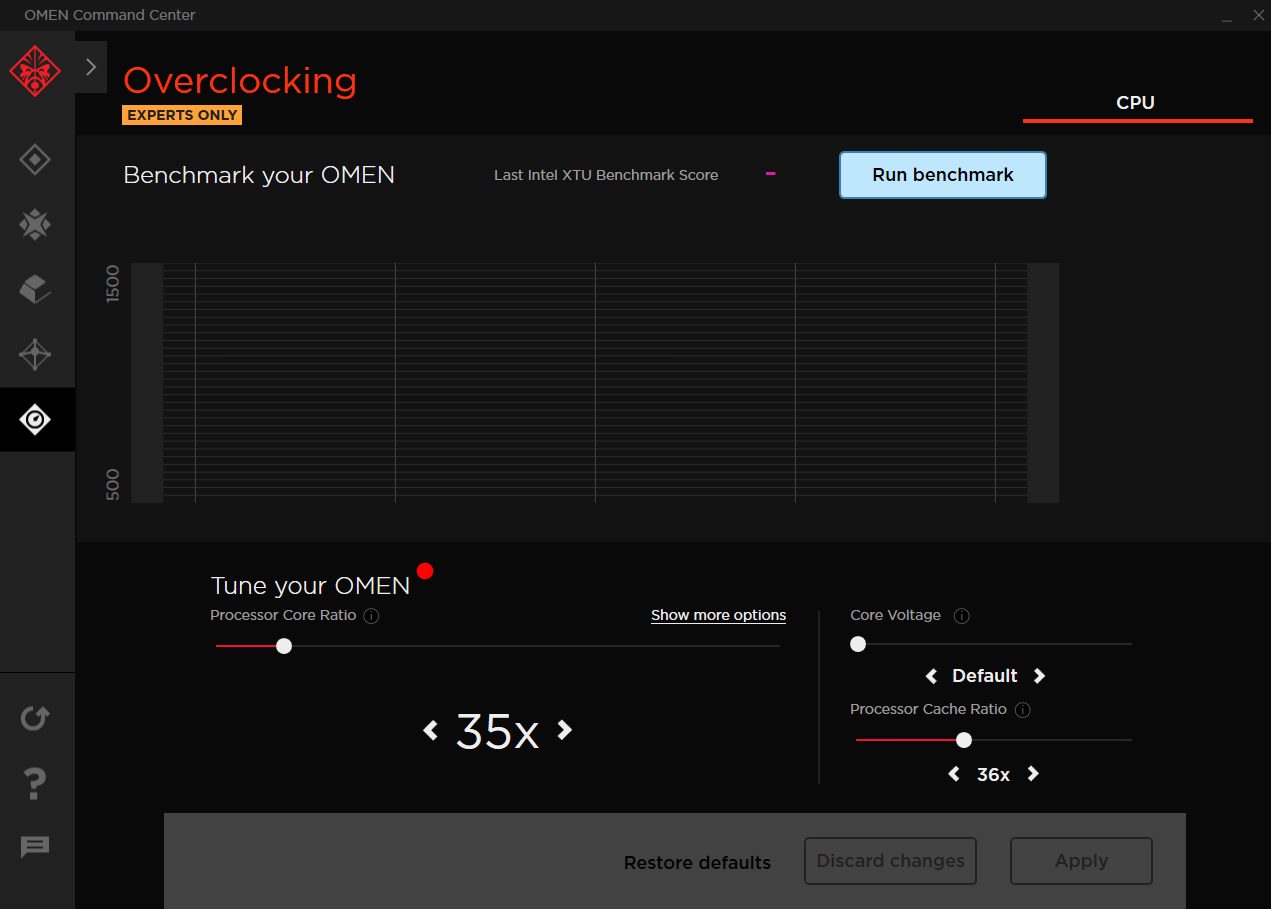 There is also the market of future-conscious gamers who will appreciate the overclockable CPU and RAM barely hidden behind the Omen X 17's underpanel. This undepanel gives people a titillating glimpse at your raw computing power and allows the Omen X 17 to have the cooling capacity of a nuclear submarine powerplant. But it also allows easy access to the hardware inside. The 'X's easy-access panel is a superb portable execution of a key Omen desktop feature.
(The Omen X desktop features incredible swapping power with screw-free access to four quick-swap hard-disk slots and, more or less, the entire board.)
Bang for Buck
The Omen X 17 boasts of its Bang & Olufsen-built drivers and with such an illustrious name on board, it is disappointing to find bass to be hollow, almost absent with only a decent high-end that is often lost amidst the over-emphasised mid-range. For TV and non-action movies, it's clear and of sufficient volume but retains a distinctly 'laptop' sound. The device will only be acceptable for gaming, action movies or music as a last-resort – the weak bass coupled with an overly-bright mid-range.
The sound from the speakers is simply average overall with its real only strength laying in speech playback; not exactly a system seller.
Interface
Along with the aforementioned backlighting, the keyboard is superb. The mechanical keys have that punchy activation feel that gamers love with a generous 2.5mm travel. Another feature gamers will love is a set of six macro keys in their usual position.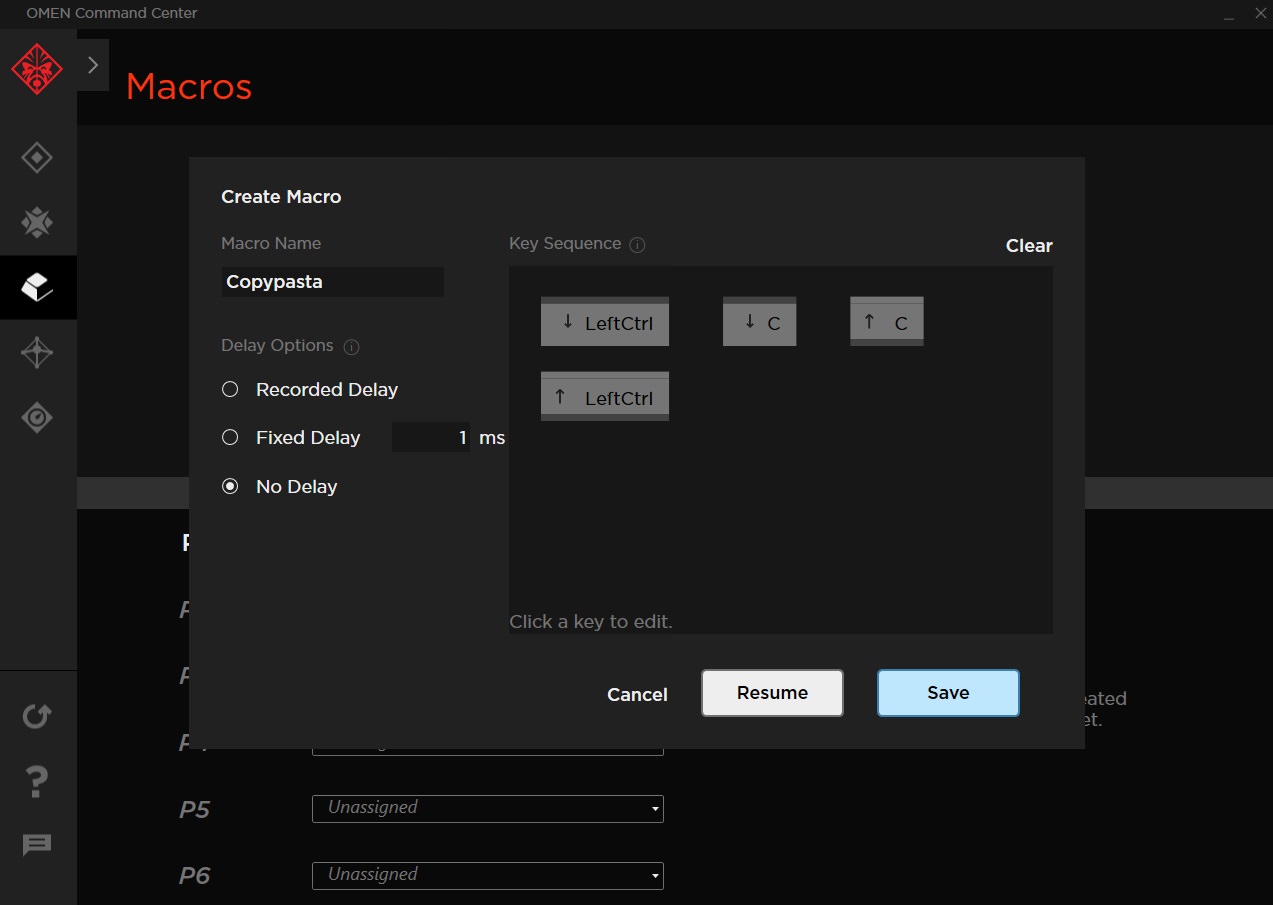 The touchpad understands gestures and at 10.5cm, it's big enough to work comfortably on. Discrete and raised mouse-buttons have a soft but definite click to them.
Power is a Double-Edged Sword
The sheer gaming possibilities alone warrant a glance from portable gaming aficionados but the over-sized and over-weight design will give pause to those without sturdy laps or a place to sit their Omen X 17. Users will also need a power outlet nearby as the battery life even during mundane and menial tasks is poor at 5-7 hours, and cranking up the GPU will run this baby flat in an hour or less.
Review Model Specifications – Omen X by HP 17-ap000na
CPU

Intel Core i7-7820HK (2.9 GHz base frequency, up to 3.9 GHz, 8 MB cache, 4 cores)

WAAAM

16GB, 2x 8GB DDR4 (2xSODIMM slots). Expandable to 32GB.

GPU

Nvidia GTX1070M, 8GB GDDR5 VRAM

Display

Full HD IPS with anti-glare coating, 120hz with G-Sync

Storage

1TB 7200RPM SATA, 256GB SSD

Ports

HDMI 2.0A with HDR support, mini-disp. port,  2x USB Type C (3.1), 3x USB 3.0, old-skool card-reader (lol)

Worth Mentioning

Pro: A glorious RGB backlit mechanical keyboard

Con: 42cm x 33cm x 3.5cm and 4.86kg; this is not really a laptop

Con: Battery life is poor

Battery

6-Cell, 99Wh Li-ion

Power Supply

19.5V, 330W