In the past, we have reviewed headphones from many different companies. While most of these were gaming headsets, there were also quite a few multipurpose headphones. Today I'm looking at Urbanista New York in a dark-as-my-soul 'Dark Clown' colour scheme.
Although this company has been around for a while now, this is the first time we've actually gotten our hands on their products so I'm interested to find out what the results will be.
Like most people, I use headphones every day so having a solid set is an important aspect of my life. Until recently I've preferred wired headphones but due to the increased battery life and better data transfer, Bluetooth headphones have become my new craze.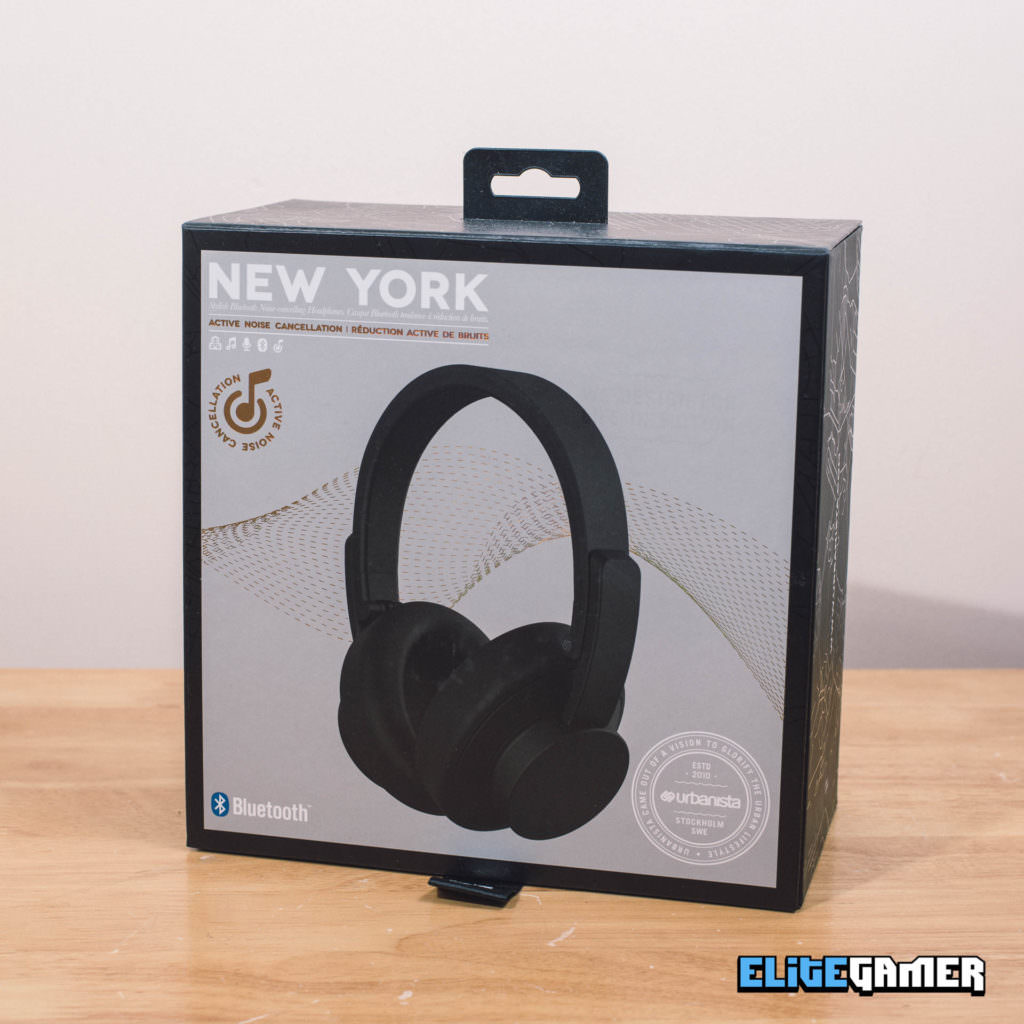 First Impression
The Urbanista New York come packaged in an elegant box which is probably too nice to throw away. The box is actually quite tough so it's handy to keep around for those times you want to store the headphones away safely. Included are a bunch of accessories including a charging cable, a 3.5mm audio cable (for those who don't want to use the Bluetooth functionality) and a headphone splitter for those airplanes that haven't been seen since the 90s. You also get a canvas bag for storage which is great considering the last few headphones we have reviewed haven't included a storage option.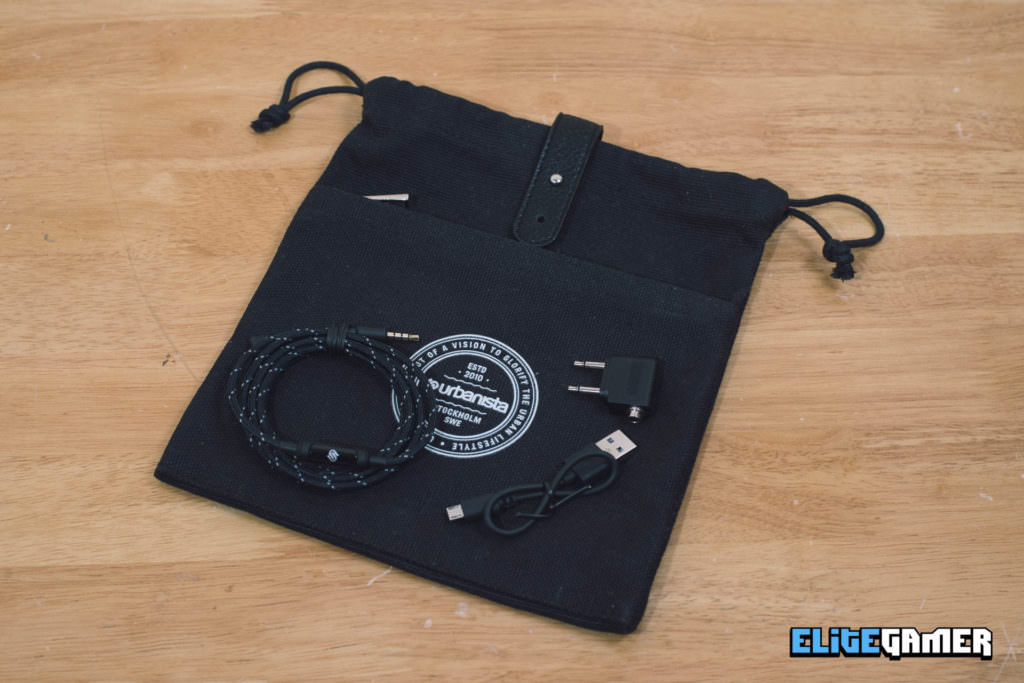 The Urbanista New York in 'Dark Clown' boasts a sleek, minimalist style. They utilise an over-ear design with a soft-touch housing. The large ear-pads are big enough to accommodate most peoples heads; an issue I have encountered with previous headphones. The headband is fairly flexible too, it's steady enough to stay in position but not too loose to where you have to keep readjusting it all the time.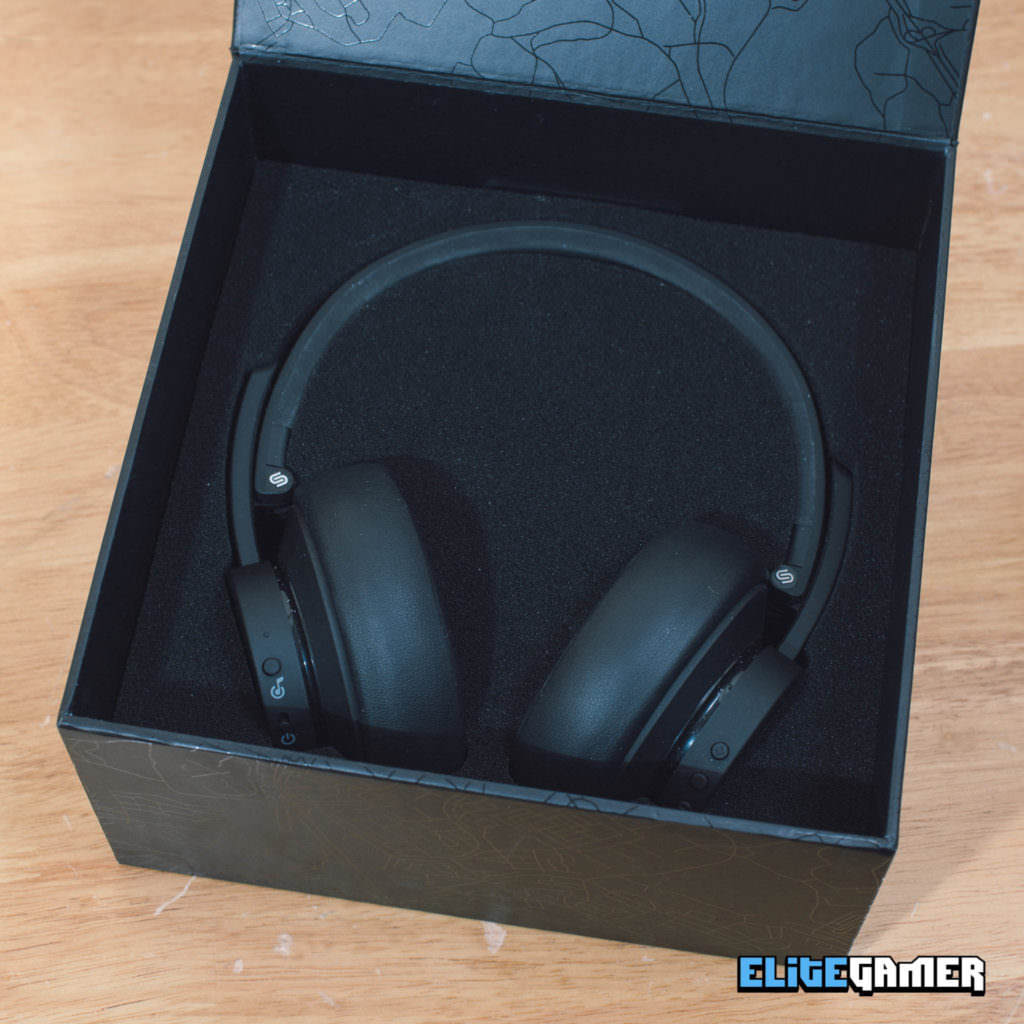 Headbanging as Standard
The headband can be adjusted by sliding the ear-cups up or down and it's not too lose that it doesn't stay in position. In terms of storage, the ear-cups fold in (kind of) and there is no swivel option for them to lie flat. As someone always on the go this is a feature I like to see in headphones as it means I can stick them in my backpack without sacrificing too much space. While the Urbanista New York do fold up neatly, they will cause quite a bulge in smaller bags.
The buttons on the back of the ear-cups are of the same minimalist style. On the left ear-cup, you have the ANC (Active Noise Cancelling) button, the power switch and a 3.5mm aux for an audio cable. Also on the left ear-cup is the volume up, volume down and the multi-function buttons along with the micro-USB port for charging the headset.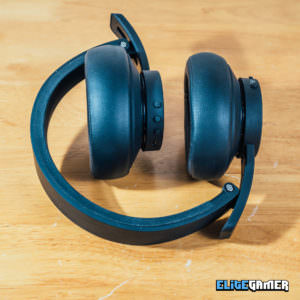 Hard to Turn On
The power switch is quite stiff; it requires a bit of force to switch on and can be tricky to manage one-handed. The multi-function button is designed to be used with a smartphone. The volume buttons can also be used to switch between playing tracks. Holding the volume-up button for one second switches to the next track while holding the volume-down button for one second switches to the previous track.
Pushing the button once hand answer or end calls while pushing it twice will enable your platform's voice assistant. None of the buttons function as a play/pause button which is disappointing, there are many situations where this would be more useful than the ability to answer calls.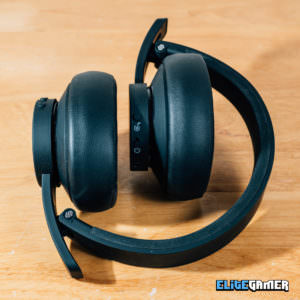 Urban Escapism
The headphones also have built-in ANC (Active Noise Cancelling). ANC is useful for commuters who want to drown out their surroundings/reality and pretend they are not going about their drab and wretched lives. An inverse-phase signal is composed for ambient noise and fed into the headset, so the external din is washed away via destructive interference. ANC combined with Bluetooth will conspire to run the batteries down in a respectable 16 hours. Urbanista New York will run over Bluetooth without ANC for an impressive 25 hours.
This reviewer finds that many ANC modes on headphones make me feel nauseous after about 10 minutes so it's not a feature that would make me pay more one pair of headphones over another. I also love the ambient noises of busy trams or coffee shops and find I can concentrate better than I do when surrounded by silence. Of course, not everyone is the same so if you are looking for good quality ANC the Urbanista New York really hold their ground against the competition.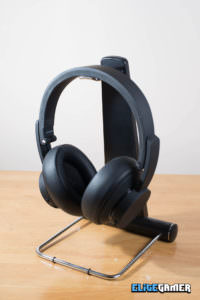 Audio Matters
The audio quality from these headphones is excellent, considering the price. Across the 20-20,000Hz range, the tones are reasonably balanced. However, the Urbanista New York is capable of powerful bass when compelled to do so. These are amongst the best sounding headphones I have reviewed so far.
The presence of the ANC ensures that your listening will go uninterrupted even if this reviewer is not fond of the feature. The closed design and up to 27db noise reduction mean a formidable all-around isolation.
Last Note
The Urbanista New York headphones are a great choice if you're looking for a great pair of minimalist headphones with ANC without having to spend a ton of cash for it. While it may not be as well known as the Sony, Denon or JBL models, the New York hold their own in terms of features and quality. The price-quality ratio is excellent so if you're looking for a superb-sounding pair of headphones and don't want to spend more than €150 then you should definitely give these New York a try.