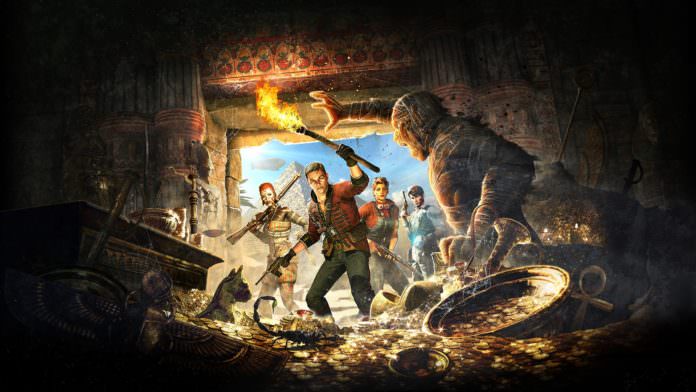 Rebellion Games has confirmed that their 1930s co-op adventure, Strange Brigade will be launching across Xbox One, PS4 and PC on the 28th of August.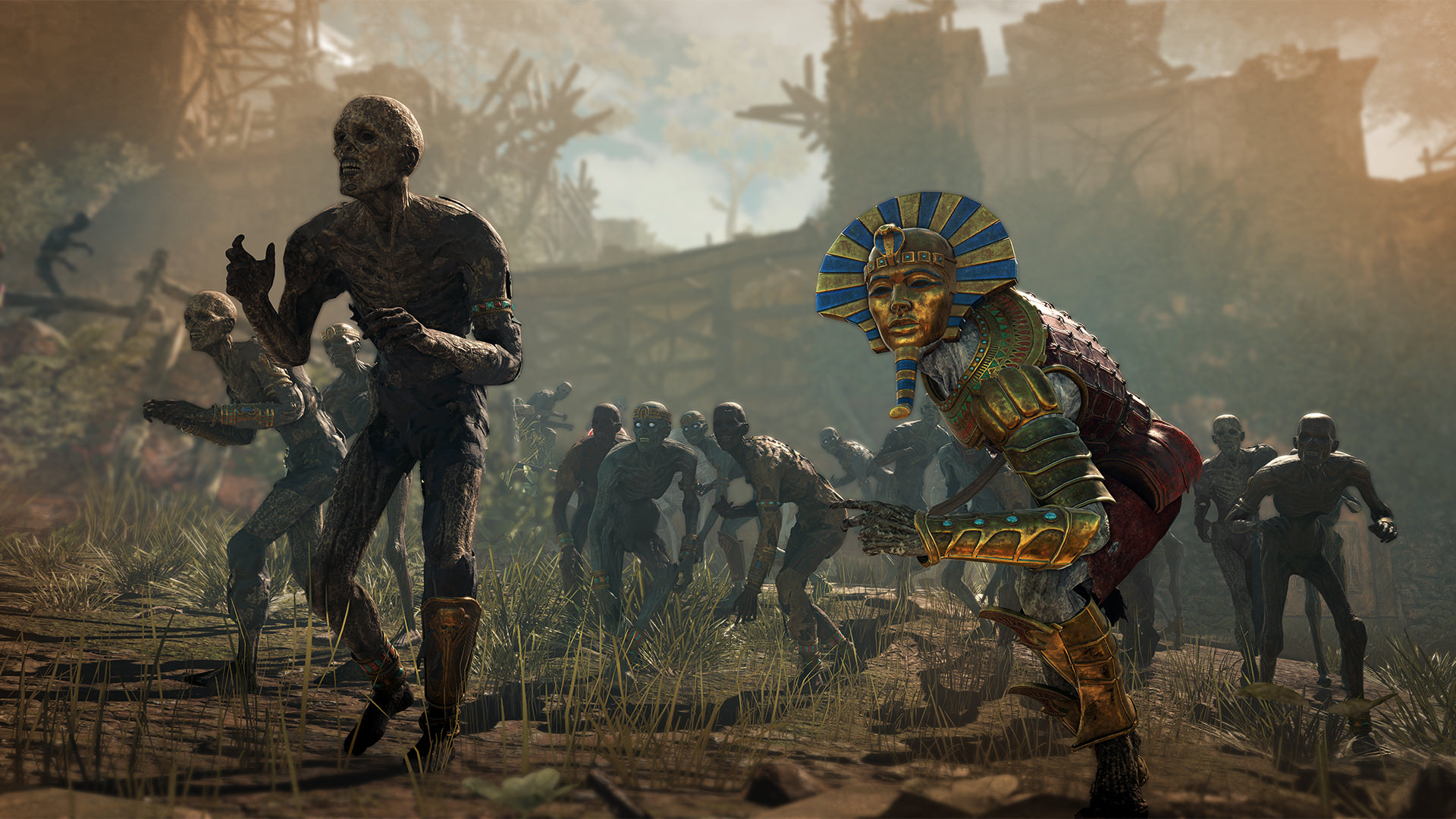 So what do we know about the story so far? As the trailer shows, our four friends find themselves in the untamed wilds of Egypt, where an ancient terror lingers in the shadows. An ancient Egyptian Witch Queen by the name of Seteki has risen from the dead and that's never a good thing, to say the least. You and three friends must team up to defeat her army of the dead and send her back from whence she came.
"We wanted to get away from the tense shooters and something social and fun. With a four-player co-op, there was a new challenge of keeping it as difficult with one person as three or four. It's a balancing act. Either way, we wanted something fun with a parody 30s matinee theme." Strange Brigade Senior Designer, Tom Rigney.
The Elite Gamer team were lucky enough to interview with Senior Designer, Tom Rigney at Gamescom 2017.
Pre-Order Now Open
Pre-orders have now opened for the game including the option of pre-ordering the Deluxe or Collectors edition. If you do decide to pre-order today you get some extra goodies. All Pre-orders will include the secret service weapons pack free, including the Wilkers & White P19 Pistol, the piercingly precise Stoudenmire 960 submachine gun, and the one-of-a-kind Gehrig-Delgane S1 rifle.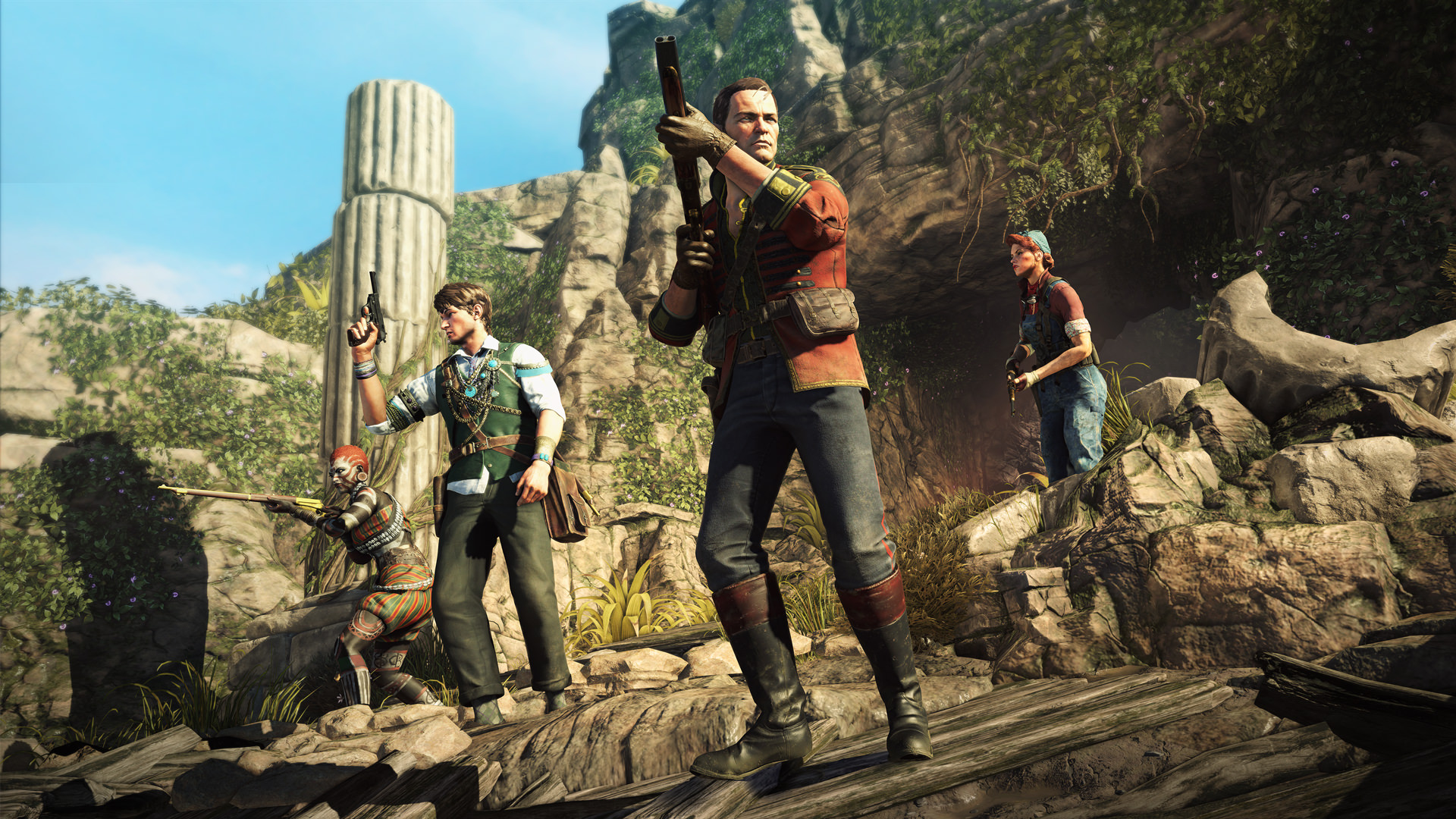 If you're a fan of digital instead of physically owning the game then you need not fear as Rebellion Games has you covered. You can pre-order the deluxe edition which includes the season pass in one bundle. New campaign missions, weapons, characters and more will be included in the season pass.
Collector's Edition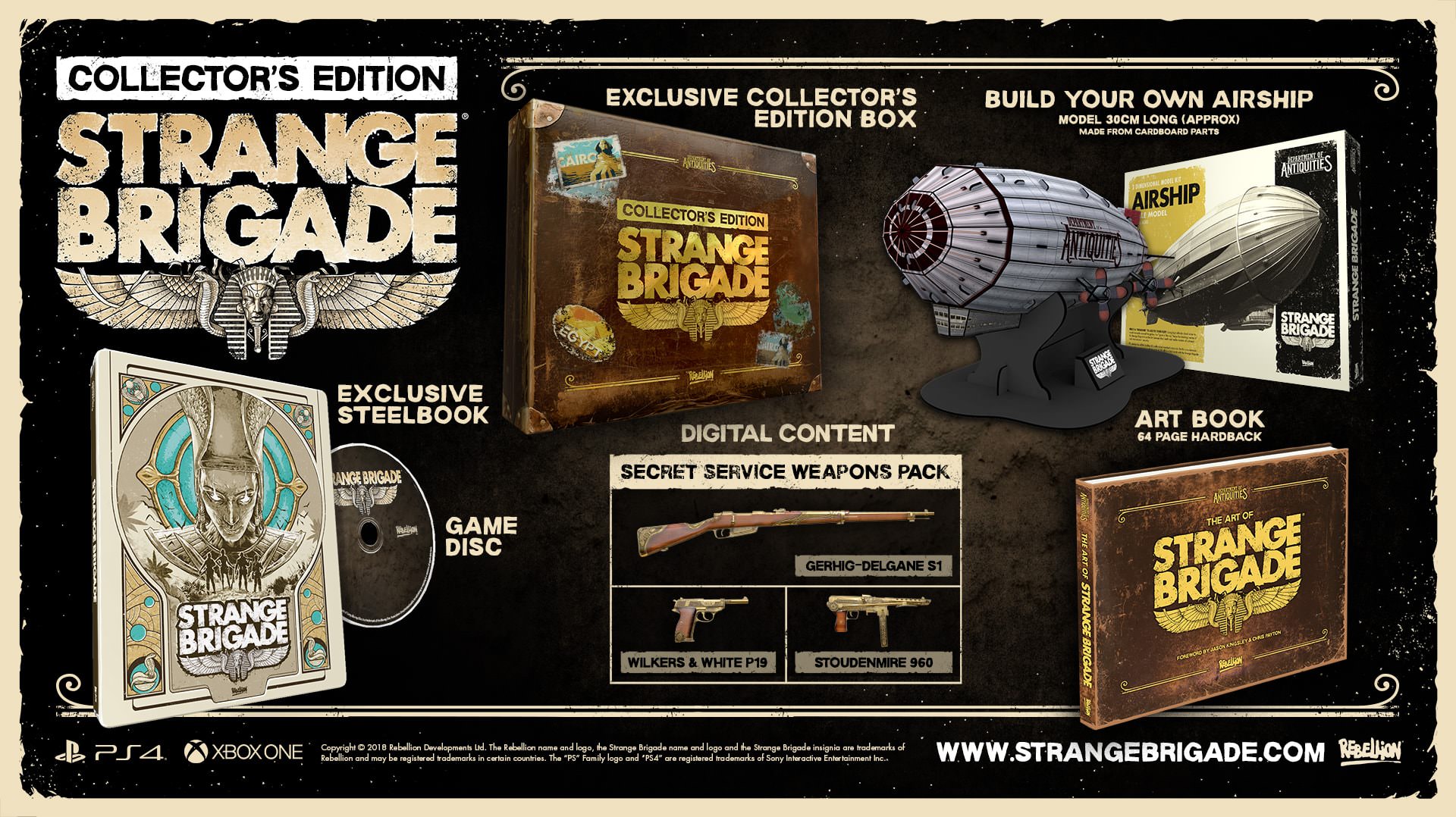 If you're willing to shell out a little more cash money then you can always go for the Strange Brigade Collectors edition. It includes:
Strange Brigade® boxed edition (PlayStation 4 and Xbox One only)
Steelbook case
Secret Service Weapons Pack DLC
Airship model
64-page art book
Exclusive suitcase design and sleeve
Strange Brigade releases on Xbox One, PS4 and PC on the 28th of August. Will you be picking it up? Let us know in the comments below.