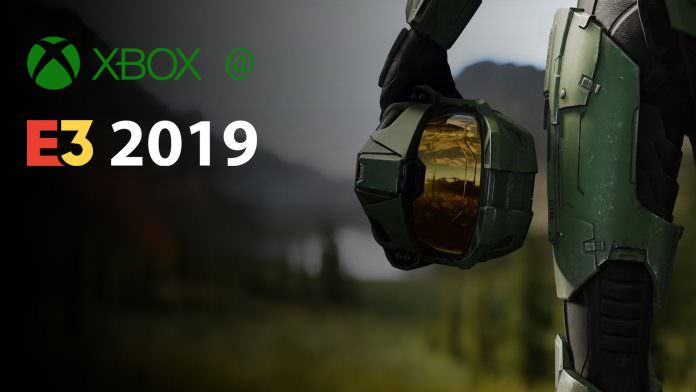 Bleeding Edge
Ninja Theory unveiled its new game Bleeding Edge at Microsoft's E3 press conference.
It is a multiplayer game in which two teams of four players compete against each other in melee battles. A release date has not yet arrived, but the alpha test for the Xbox One game will start on 27 June. The official website has also been launched.
Just before E3, the trailer of the game leaked out in low quality. Ninja Theory is the developer of games such as Hellblade, Enslaved and Heavenly Sword. The studio is now owned by Microsoft.
Ori and the Will of the Wisps
Ori and the Will of the Wisps will be available for Xbox One and PC from 11 February 2020. Microsoft announced this during its E3 press conference. The sequel to the 2D platformer Ori and the Blind Forest lets you discover the areas outside Nibel to unravel the true destiny of Ori. Ori and the Will or the Wisps can be played exclusively on Xbox One and PC. The game can be played on Xbox One X in 4K and is also an Xbox Play Anywhere title. Check below the trailer that was shown during the press conference:
Cyberpunk 2077
CYBERPUNK 2077 FINALLY HAS A RELEASE DATE. THE NEW SCI-FI GAME FROM CD PROJEKT RED CAN BE PLAYED FROM 16 APRIL 2020 AND NONE OTHER THAN KEANU REEVES PLAYS A ROLE IN THE GAME!
Cyberpunk 2077 appears on April 16, 2020. During the Microsoft E3 press conference, the release date was revealed by none other than Keanu 'Neo' Reeves, who also plays a role in the new game of CD Projekt Red. Check out the Cyberpunk 2077 trailer that was just shown below:
Battletoads
Xbox Game Pass for PC
Microsoft Flight Simulator
Microsoft acquires Double Fine Productions
The purchase of the independent developer of games such as Psychonauts, Grim Fandango and Broken Age was announced during Microsoft's E3 press conference
In addition to the news about the purchase of Double Fine, a new trailer of Pyschonauts 2 was also shown. This game appears on PC and Xbox One. The game has also been announced for PlayStation 4. It is not yet clear which games Double Fine will develop for Microsoft.
Gears of War 5
Gears 5 comes out on September 10 for Xbox One and PC. Microsoft announced this through a trailer during its E3 press conference. The game revolves around Kait Diaz, a descendant of the Locust who goes in search of the secrets of her past. In addition to Kait, you see some familiar faces from previous Gears games; JD, Marcus Fenix ​​and his friend Delmont Walker. During the press conference, the new co-op mode Escape was shown through a new trailer.
New images from Borderlands 3 released
A new trailer for Borderlands 3 has been released tonight.
The game will launch on September 13 for PC, PlayStation 4 and Xbox One. On PC the game will be exclusively available in the Epic Games Store.
In the game can be played as one of the four new Vault Hunters. Moze, the shooter, has a personal mech to bring extra firepower into a fight. Amara, the sirens, is a fighter who uses her powers to crush enemies with her fists. Fl4k, the beast tamer, is followed by his loyal beasts who help him in battle. Zane, the agent, specializes in gadgets and is focused on creating chaos.
Borderlands 2-dlc Commander Lilith & The Fight for Sanctuary now available
A campaign extension for Borderlands 2, called Commander Lilith & The Fight for Sanctuary, was announced today and is available immediately.
The dlc can be downloaded for free until July 8, after which it costs money. The expansion builds a bridge between the Borderlands 2 story and the upcoming Borderlands 3. The dlc is available via PlayStation 4, Xbox One and Steam.
The expansion takes place shortly after the events from Borderlands 2. Sanctuary is under fire, the Vault Map has been stolen and poison spread in Pandora. Players are once again in the shoes of Vault Hunters Maya, Salvador, Axton, Zer0, Gaige and Krieg. There are new areas, bosses and new shoots, and a new tier that goes above Legendary.
Xbox Elite Wireless Controller Series 2
Microsoft unveiled the Xbox Elite Wireless Controller Series 2 at its E3 press conference.
One of the best new features of the controller is the internal rechargeable battery. That battery lasts for about forty hours before it needs to be recharged. The pressure on the analog sticks can also be adjusted and there are new components that can be exchanged.
Forza Horizon 4 LEGO Speed Champions
Forza Horizon 4 will receive a new Lego extension on 13 June. This is announced by developer Playground Games via a trailer during the Microsoft E3 press conference.
With the new extension, called Lego Speed ​​Champions, players can drive through a Lego world in both normal cars and new racing cars. The expansion offers Lego versions of famous vehicles, including the McLaren Senna and the Ferrari F40 Competizione. In addition, players get access to special content, such as completing Lego challenges and collecting hidden cubes. Players can also achieve 31 new achievements.
The Lego Speed ​​Champions expansion for Forza Horizon 4 appears on June 13 for PC and Xbox One.
State of Decay 2: Heartland
Phantasy Star Online 2
Elden Ring
Game Of Thrones Writer And FromSoftware make Elden Ring
FromSoftware unveiled Elder Ring at Microsoft's E3 press conference. The new game from the team behind Dark Souls, Bloodborne and Sekiro: Shadows Die Twice is made in collaboration with Game of Thrones writer George RR Martin, but information about the story is not yet known. We do know that the game is inspired by Norwegian mythology, that you can go wild in an open world and that you will visit different kingdoms.
Bandai Namco Entertainment is the publisher of the game that will appear on PS4, Xbox One and PC. Elden Ring doesn't have a release date yet.
xCloud
It will be possible to stream all games available for the Xbox One via Microsoft's Project xCloud. This means that a game library of 3500 games will become available, and adjustments will also be made automatically to the streaming service.
Project Scarlett
The green-colored bullet is finally through the church: the new generation of consoles is just around the corner! "A console should be designed and built and optimized for one thing: gaming" are the words with which Xbox head Phil Spencer heralds the announcement of Project Scarlett. The console naturally becomes the most powerful Xbox to date, and that underlines the first details about its performance.
8K support, frame rates up to 120 fps, ray tracing and an SSD (also used as virtual RAM) that should deliver '40 times performance increases' compared to previous generations. The focus, therefore, seems to be on minimizing loading screens. Now we need to collect a TV that can handle these impressive specs, and then we can play Halo like never before. We still have time for that, because Project Scarlett appears – probably under a different name – in time for the holidays of 2020.
Halo Infinite
Don't want to miss any news during E3? Then be sure to check out our special E3 page where you can read everything back!