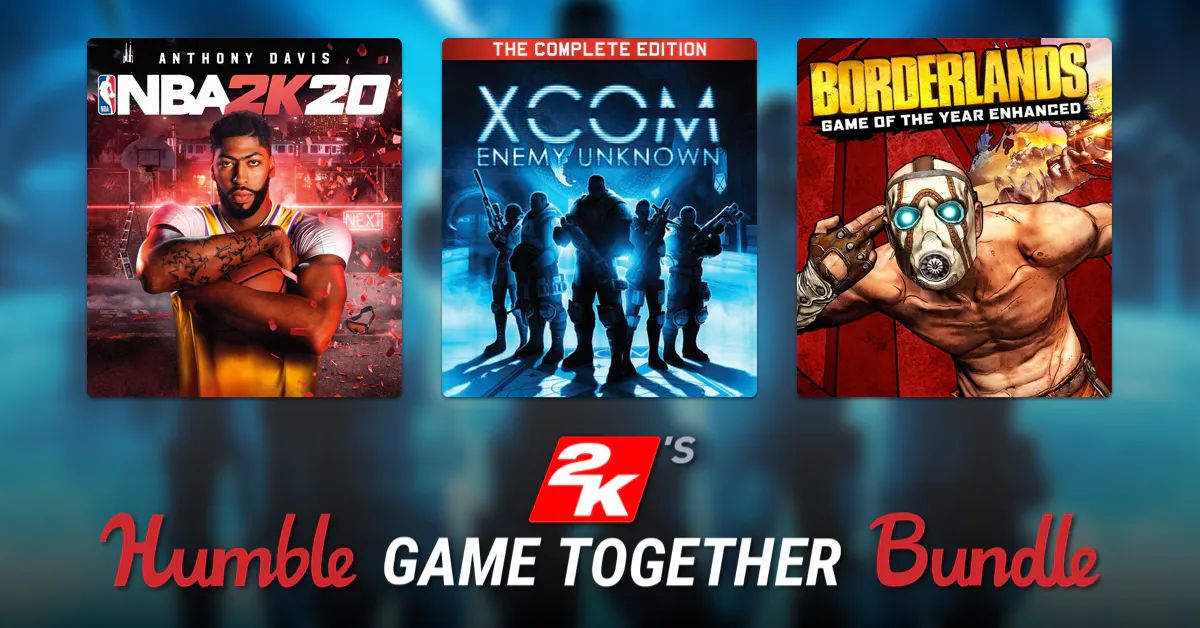 Are you running out of patience being trapped inside with this lockdown? Well, now you can play some excellent games and help in the fight against the coronavirus! Check out 2K's Game Together Bundle over at Humble Bundle.
As always, the more you pay the more you get! Starting at €1, you unlock the absolute classic that is Sid Meier's Pirates, one of our all-time favourites; Spec Ops: The Line as well as The Darkness 2, and Carnival Games VR.
Kick in just over the average (currently €11.23) and you also unlock BioShock: The Collection, which includes BioShock 1 & 2, as well as BioShock Infinite. This tier will also get you access to NBA 2K Playgrounds 2, The Golf Club 2019 featuring PGA TOUR, and Sid Meier's Civilization III: Complete.
For only €18.50, you'll not only get all the previously mentioned games but you'll also receive NBA 2K20, WWE 2K20, XCOM: Enemy Unknown Complete Edition (including the Enemy Within expansion and Elite Soldier and Slingshot Packs). Last but not least, Borderlands Game of the Year Enhanced with all of its original DLC and Borderlands: The Handsome Collection which combines Borderlands 2 & Borderlands: The Pre-Sequel into one and includes all DLC.
Proceeds from the 2K Humble Bundle will be going to the International Medical Corps, an organisation dedicated to saving lives and relieving suffering. They are currently working alongside the World Health Organisation (WHO) to provide expertise, equipment, training, and triage and treatment services as part of a world-wide COVID-19 response.
It's a great cause to support and an even better deal so make sure you get yours before April 28th!