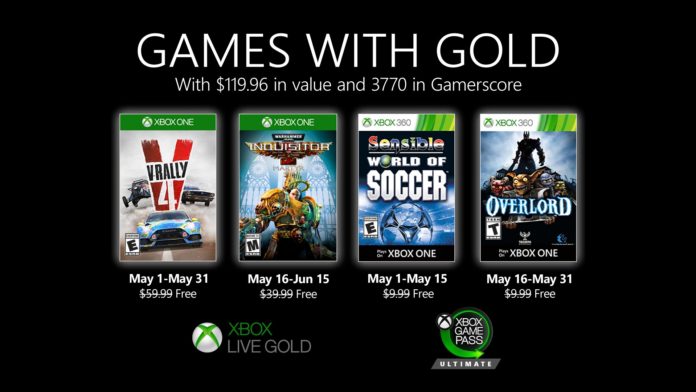 Microsoft has announced the free games that Xbox Live Gold subscribers can download in May.
From May 1 to May 31, Gold subscribers can bring in the rally game V-Rally 4 for the Xbox One. The game was developed by various members who also worked on the original V-Rally games.
Furthermore, from May 16 through June 15, Warhammer 40,000: Inquisitor – Martyr can be downloaded. The game was released in 2018 and offers Diablo-esque gameplay in the Warhammer universe.
As usual, two Xbox 360 games can also be played by Xbox One gamers. From May 1 to 15, there's the retro-looking football game Sensible World of Soccer. From 16 to 31 May, the Codemasters adventure Overlord can be downloaded, in which players play the ultimate villain and control a group of monsters.