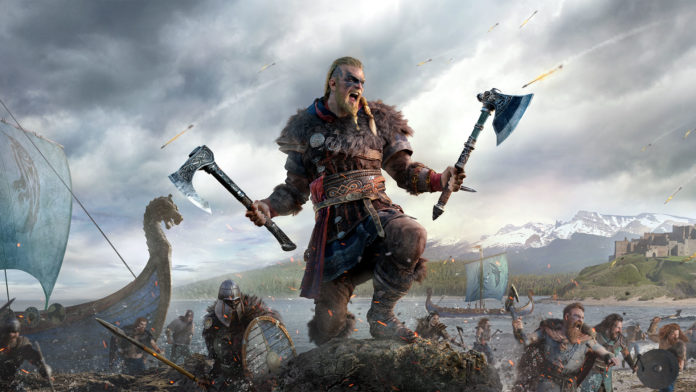 It is official. Assassin's Creed: Valhalla is next installation in Ubisoft's renowned action RPG franchise. Check out the epic trailer and the release date here.
Yesterday, Ubisoft revealed Assassin's Creed: Valhalla during a special live stream but disappointingly there was no trailer to meet the hype. Today, the publisher dropped the accompanying, exceptionally epic trailer for the game. We have not yet seen any gameplay, but we have seen a beautiful impression of the badass game.
Welcome to Valhalla
The next Assassin's Creed will take place in the ninth century; the early Middle Ages that saw Normans storm the British Isles en masse. In Valhalla, you play as one of those Vikings called Eivor. After being cast out from Scandinavia, he crosses the sea to England.
The story seems very similar to the History Channel series 'Vikings'. This renowned show saw Ragnar Lothbrok make a similar trip to England in search of wealth. Here, too, the English kings strongly resisted the apparently barbaric horde.
What's new?
Fans of the hit franchise will get plenty they love. Explosive combat, cinematic storytelling and of course the iconic 'hidden blade' will be part of the experience. But in addition to the unique setting, Valhalla comes with some new delicacies.
Ubisoft writes in a press release that Assassin's Creed: Valhalla is introducing a number of new mechanics, including "raids, settlement building, and power and influence building." This seems to fit the historical context. Vikings attempted to establish settlements in England between the eighth and eleventh centuries. In Valhalla you will have to manage those settlements. Assassin's Creed II already had a similar gameplay element.
Disclosure and release date
Yesterday we got our first preview of the setting of Assassin's Creed: Valhalla. The theme was announced through a live stream. But instead of a trailer or a boring presentation, we saw digital artist Bosslogic live painting the artwork for Valhalla in Photoshop.
Assassin's Creed: Valhalla will be released for the Xbox Series X, PlayStation 5, Xbox One, PlayStation 4, Stadia and Windows PC in the fall of 2020 through the Epic Games Store. The vast majority of Assassin's Creed games have so far been released in October (with an occasional trip to November). In short, let's hope for a beautiful Viking-themed Halloween.
In 2018, we already saw the God of War franchise move to a (fictional) Scandinavia. The Viking theme is apparently very popular and Ubisoft is taking the stride to continue that.