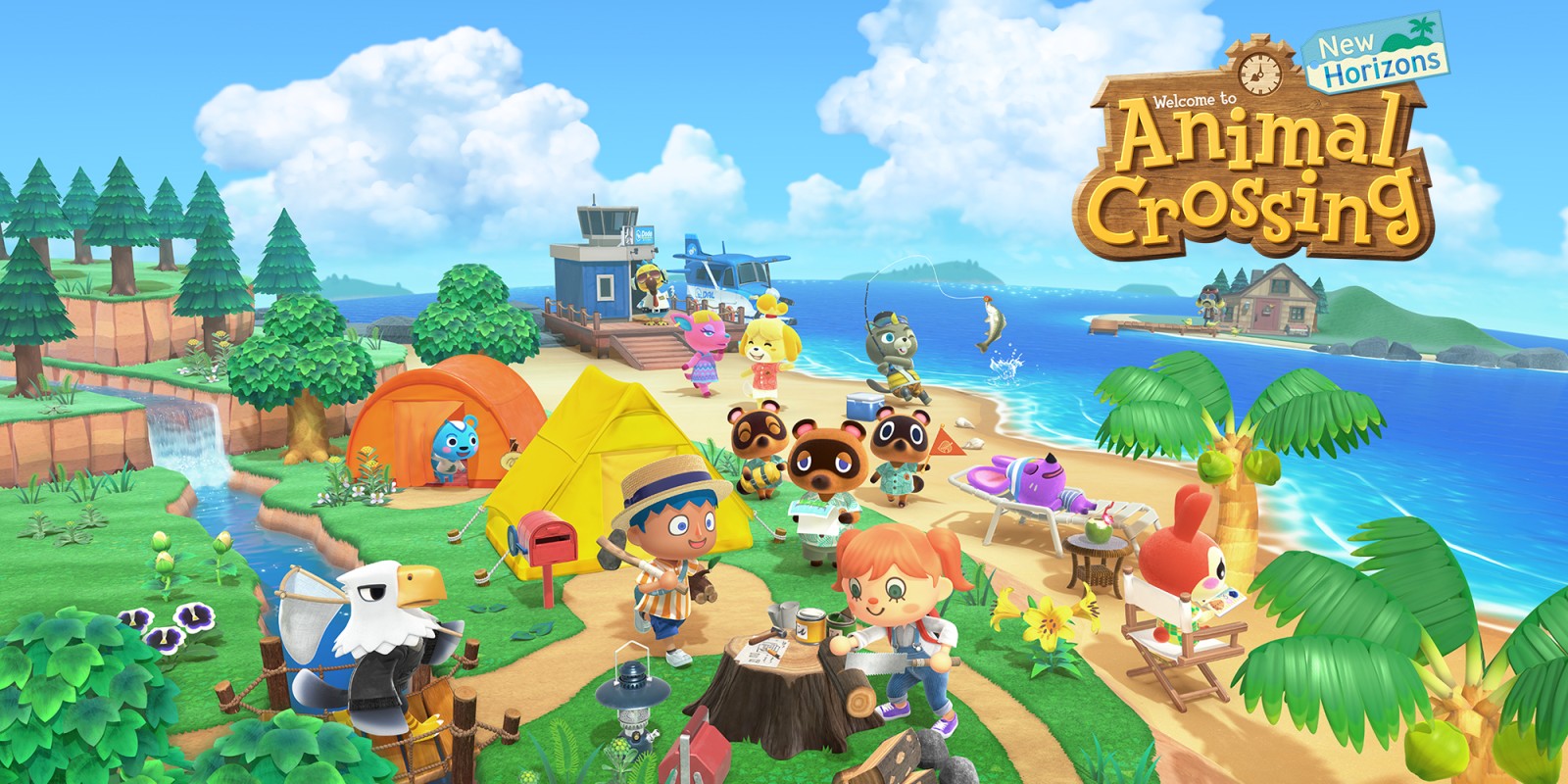 Animal Crossing: New Horizons remains the top dog as it continues to outsell the rest of the pack. Tom Nook and friends had another excellent week of sales and continue sitting comfortably at number one in the charts despite Epic Games' Grand Theft Auto V giveaway.
It's worth noting that Grand Theft Auto V is now a 7-year-old game that continues to do gangbusters for Rockstar. The surge in players caused by Epic's sale over the weekend even caused GTA's servers to buckle under the pressure. If you feel like revisiting Los Santos, you can still get your free copy from the Epic Store until 4pm Thursday 21st of May.
Overall, last week was a strong one for Nintendo with Pokemon Sword and Shield jumping dramatically from 16th & 26th to 12th & 13th respectively.
Activision also enjoyed a jump in the charts for their Crash Bandicoot and Spyro remasters. Likely seeing somewhat of a boost following the announcement of the Tony Hawk's Pro Skater 1 + 2 remaster which is being handled by Vicarious Visions, the developers of the Crash Bandicoot N. Sane Trilogy as well as all of the series' Gameboy and DS ports.
If you're looking for some new old tunes to keep you going during quarantine why not take a listen to the Tony Hawk's Pro Skater 1 + 2 remaster soundtrack now on Spotify. It's missing a handful of classics but its got all the Goldfinger and Dead Kennedys you could ever want.
Here's a look at last weeks charts:
| | | |
| --- | --- | --- |
| Last Week | This Week | Title |
| 1 | 1 | Animal Crossing: New Horizons |
| 2 | 2 | Grand Theft Auto V |
| 4 | 3 | Call of Duty: Modern Warefare |
| 3 | 4 | FIFA 20 |
| 5 | 5 | Mario Kart 8 Deluxe |
| 6 | 6 | Star Wars Jedi: Fallen Order |
| 7 | 7 | Luigi's Mansion 3 |
| 11 | 8 | Crash Bandicoot N. Sane Trilogy |
| 8 | 9 | Red Dead Redemption 2 |
| 12 | 10 | Just Dance 2020 |
| 9 | 11 | Minecraft |
| 16 | 12 | Pokemon Sword |
| 26 | 13 | Pokemon Shield |
| 22 | 14 | Crash Team Racing Nitro-Fueled |
| 13 | 15 | Final Fantasy VII Remake |
| 18 | 16 | Super Smash Bros. Ultimate |
| 10 | 17 | New Super Smash Bros. U Deluxe |
| 25 | 18 | Super Mario Odyssey |
| 17 | 19 | Assassins Creed Odyssey |
| 18 | 20 | Tom Clancy's The Division 2 |
Week ending 16th May