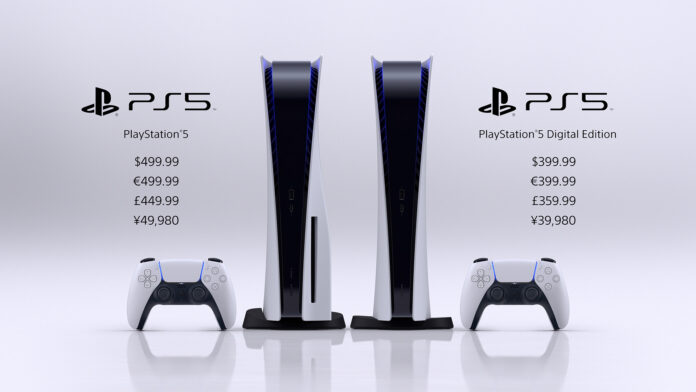 PlayStation 5 will be available in Ireland and the UK from November 19.
The console will be released in some countries on November 12, including the United States, Canada, Mexico and Japan. On November 19, the console will be released in the rest of the world, including Ireland and the UK.
Two different models of the PlayStation 5 appear: one with a disk drive and one without a disk drive. Games can only be played digitally on the latter console. The model with a disk drive will cost 499.99 euros, the model without a disk drive will cost 399.99 euros. As far as is known, there are no further differences between the two models.
In terms of graphics memory, the PlayStation 5 has 16GB GGDR6 and a CPU of 3.5 GHz. The GPU runs on 10.28 TFLOPs with 36 compute units at 2.23 GHz. Importantly, the PlayStation 5 has variable clock speeds, allowing developers to use more power for other processes. Thanks to the SSD disk, the fast loading times are also an important part of the console: the PS5 can load 5.5 GB per second for raw data and 8 to 9 GB per second for compressed data.
In addition, the company emphasizes 3D Audio, which is possible thanks to the Tempest Engine. The Dual Sense controller also comes with innovations: improved haptic feedback lets players feel what weapons they are using or on what surface they are walking or driving. Games on the PlayStation 5 can – depending on what the developer chooses – be displayed in 4K and 60 frames per second or 8K and 30 frames per second.