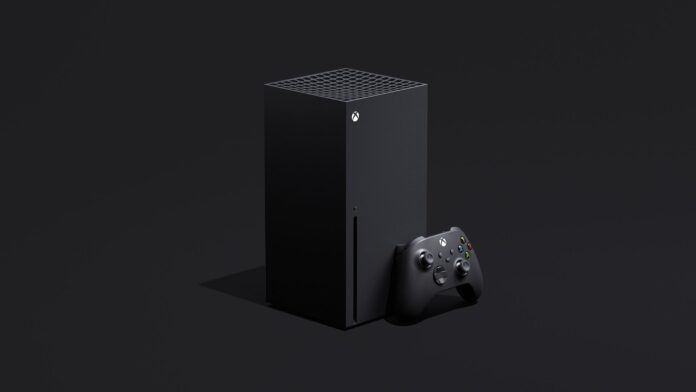 The console war has begun. 2020 may be the year of the corona crisis for many people. For gamers, developers and publishers, it is above all the year that ends with the much anticipated launch of the new generation of game consoles. Microsoft celebrates the first party and is allowed to raise a glass of champagne on November 10. Then the Xbox Series X (499 euros) and the Xbox Series S (€299 euros) will be released. We have been testing the Series X and have had a fantastic experience so far. Microsoft have been claiming that it is the most powerful console ever (even the PlayStation 5) and our results confirm this.
Huge powerhouse
Under the hood, the Xbox Series X has hidden a team of technical equivalents of top athletes, who make the Xbox One X pale on all fronts. The AMD Custom Zen 2 CPU delivers fantastic performance with its 8 cores. 4K gaming becomes 8K HDR thanks to the 12 Teraflops GPU and the 16GB GDDR6 memory that effortlessly renders the most beautiful images. Those images appear as smooth as Lewis Hamilton's season with a maximum of 120 frames per second, although the launch titles will not run at this frame rate immediately.
Direct X ray tracing should ensure that games will look even better in the future. Think of it like meeting a person for the first time: the flashier, the better. Also not unimportant is that the device no longer sounds like a Boeing taking off like the Xbox 360 once did. This console is as quiet as a mouse!
All these technical highlights are tightly packed in a striking design. Where Microsoft has been coming up with a kind of 'box' every generation since the very first Xbox, the design has been completely overhauled this time. Jokes like refrigerators and loudspeakers were cheerfully discussed on the internet and not everyone was equally enthusiastic about the new look. To be fair, the undersigned also had to get used to it. Especially when it turned out that the Xbox is bizarrely heavy: 4.45 KG.
Say goodbye to the trips where you still took the Xbox as hand luggage. No airline is has room for such a beast on board. The Xbox Series X is therefore a game console to mainly leave at home (luckily we have the Switch for travelling!). Just like a real refrigerator, once you put it in your house you don't move it around afterwards.
One console for all your games
That's precisely how it works with the Xbox Series X. The most important thing are of course the games. Microsofts big selling point is that all the games from your digital library are immediately playable on your new Xbox, provided they are installed of course. This means that you can play games from every Xbox generation.
Microsoft makes you feel familiar with many years of experience and embraces the bond you have built. Did you ever buy the first Fable? Then you can go wild again in the world of Albion on the Xbox series X. Did you only get in at the time of the Xbox 360 generation and couldn't get enough of Master Chief in Halo 3? Then you can give in to that nostalgia again.
And the same for all those wonderful Xbox One (X) games that you have played and bought: Red Dead Redemption 2 , The Witcher 3 and so on. Microsoft shows how backwards compatibility works in full on the new Xbox and, in our opinion, makes an invaluable goal.
Say goodbye to loading times
Once you have installed some cool games (we went for Gears 5 , Yakuza Like A Dragon , Forza 4 , Tell me Why, The Touryst) you will notice that Microsoft delivers on all its promises. While the Xbox One X actually did a great job with a 4K TV, you could almost make a cup of tea every now and then because it took so long with loading times.
The Xbox Series X sends those loading times to the afterlife thanks to technical progress. So long and thanks for all the fish! Everything runs insanely fast. Perhaps some gamers will soon be ready for a psychologist because soon no one will know what patience is. All kidding aside, it goes that fast.
With Yakuza, for example, tips are given about the gameplay during the loading screens. But that is of no use to a novice player, because the Xbox is too fast. No one has a chance to read those tips. It's a breath of fresh air. The disadvantage is that you never want to go back to your old Xbox.