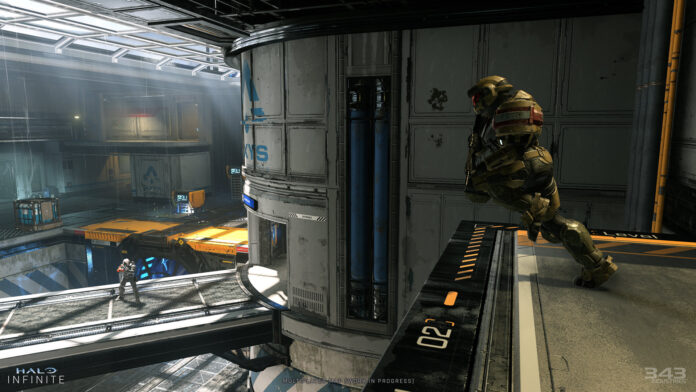 Halo Infinite will appear sometime during this holiday season.
A specific date was not mentioned. It concerns both the single player campaign and the first season of the free-to-play multiplayer.
The game was shown during the Microsoft press conference. Master Chief can be seen floating through a broken spaceship. He uses his grappling hook to pull himself towards debris. It also shows how Master Chief has contact with a new AI – Cortana no longer exists according to the new AI. After the campaign footage, multiplayer gameplay was shown. More information will be sent in a article on Xbox Wire given.
Halo Infinite is the latest installment in the long-running series centered on the Master Chief and the so-called "Halos," ring-shaped, Forerunner-made planets capable of wiping out all life in the universe. The latest Halo installment should offer an open game world instead of traditional levels.
Halo Infinite was supposed to be released last year with the Xbox Series X and S launch, but was delayed to this year. After the initial reveal earlier in 2020, which was met with mixed reviews by fans, 343 and Microsoft decided to put more time into development. The game is coming to Xbox Series X and S, Xbox One, and PC.